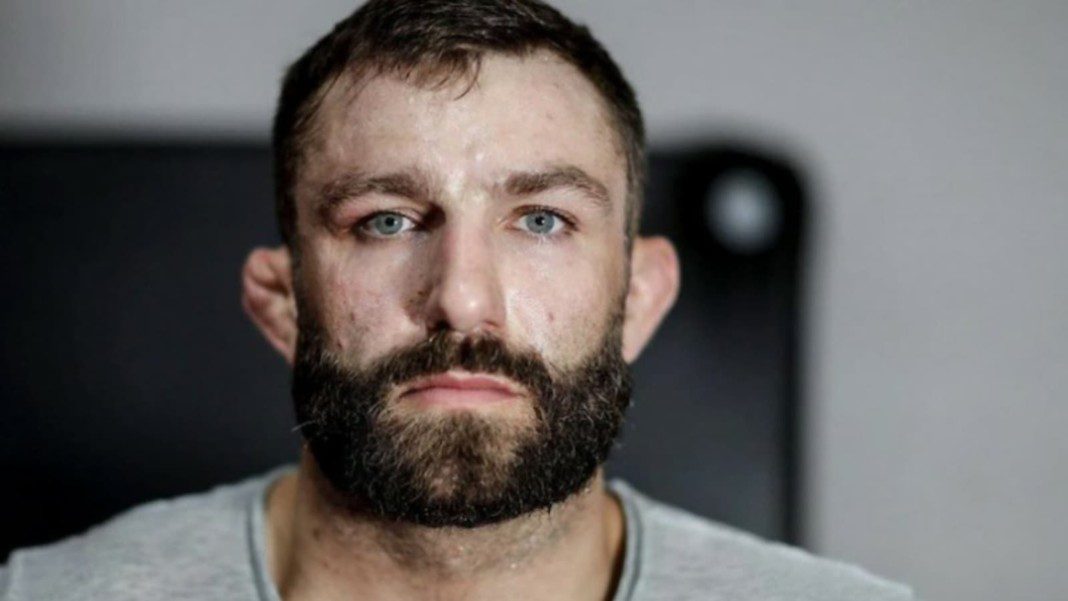 Michael Chiesa has become a solid veteran of the sport of MMA having competed into not one but two weight classes of the UFC. Currently a welterweight, Chiesa was on a whopping four-fight winning streak when he stepped into the division until his last fight. At UFC 265, Chiesa lost to Vicente Luque in what was supposed to be the former's win via submission but Luque turned the tables only to get the submission by himself.
Chiesa is now heading forward dusting off the loss from his shoulder and will now fight at UFC Vegas 43 this weekend in Las Vegas when he will face the up-and-comer prospect in Sean Brady. Sean Brady is undefeated 14-0 in his MMA career and 4-0 in UFC so far.
WATCH! Michael Chiesa speaks about UFC 265 loss to Vicente Luque and more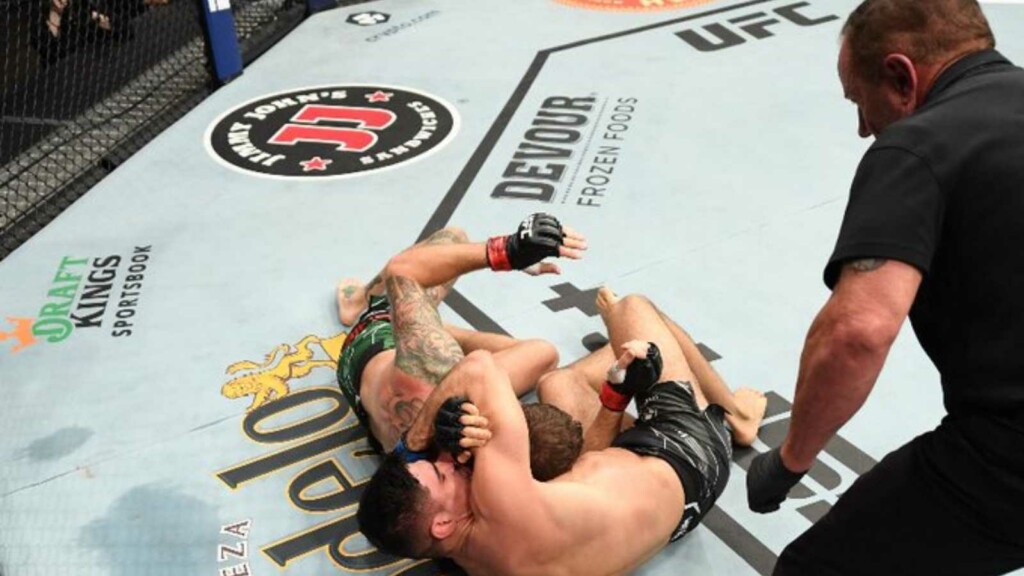 In an interview at the MMA Hour with Ariel Helwani, Michael Chiesa talked about what were the moments within the fight that led to his first loss as a welterweight. "Everything was going great," he said "And just, in the heat of the moment, I got into that position a lot faster than I thought I would, and I just kind of strayed away from what got me into that position [to get that fight], was just kind of dominating fights, taking my time, really working to get these finishes or just dominating guys. And I think that, for me, it was just a mental lapse in the heat of the moment."
"I just got to his back so fast and just, my mind was like, 'Go for the finish, go for the finish, put a stamp on this fight.' And that's a big gamble when you're going against the guy as tough as Vicente Luque," Chiesa said.
"We know how durable he is. And I just thought, in the heat of the moment, I had that mental lapse — like, I'm going to be the guy to finish him and solidify my spot. And the gamble almost paid off. We'd be having a different conversation right now if the gamble paid off, which I was very close to cashing out," Chiesa continued talking about the near finish he had of Vicente Luque before things turned otherwise.
But regardless, Michael Chiesa is optimistic as he believes in himself going into his next fight with Sean Brady. "My confidence is still running high… If I felt different because I'm riding into this fight week on a loss, that'd mean that there's a fracture in my confidence. And I'm as confident as I was headed into the Luque fight, as confident as I was headed to the Neil Magny fight. My confidence is at an all-time high."
Also Read: "Do your f**king job," Justin Gaethje goes off on Khabib Nurmagomedov's protege, wants UFC title fight next following UFC 268 win