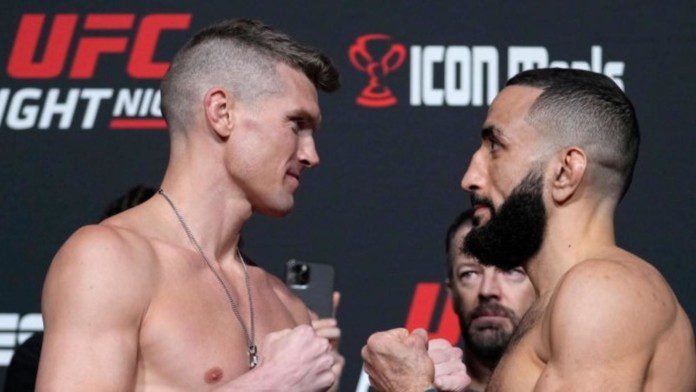 Twitter world reacts Belal Muhammad pulls off the biggest upset in the night and the biggest victory of his career by defeating Stephen Thompson by unanimous decision at UFC Fight Night 199/UFC Vegas 45. Thompson was #5 and Muhammad was #10 before the fight. This can be the biggest leap in the rankings of 2021 as the final events unfold.
In his post-fight interview, Muhammad has suggested either getting the title shot letting the reigning defending UFC welterweight champion Kamaru Usman fight some fresh blood in his course of title defences OR run in it back with Leon Edwards who Muhammad fought earlier this year but couldn't end the fight on a good note as the latter received an unrecoverable accidental eye poke leading to a no-contest.
Twitter reactions on Belal Muhammad's dominating victory at UFC Vegas 45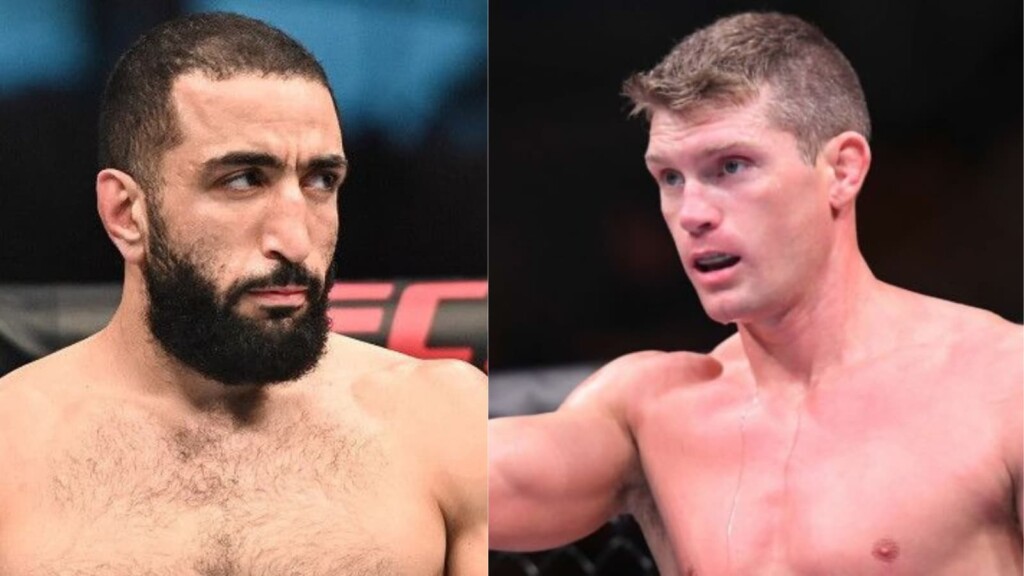 Some serious upset inside the cage and amongst the MMA fans on Twitter as well, but all good as people now praise Belal Muhammad for the potential he truly has shown tonight, but there are some sad reacts as well for Thompson's decline. First, UFC Lightweight Terrance McKinney tweets at the opening of the fight "This co-main is exciting, can't wait to watch these two go at it let's go!!"
The UFC then reacts to the first round of the fight and they're as shocked as the "Wonderboy" Thompson fans.
MMA Junkie Sports Journalist Mike Bohn had some nice things to report before the walkout.
McKinney getting back to tweet about the first and second rounds so far!
ESPN's Brett Okamoto reporting the end of first-round problems, says "Surprised by no, 'Fight back' command on that one from the referee. That was a lot of unanswered shots."
"Remember The Name" Muhammad in total took Thompson down 6 times into the fight! Here's the UFC reacting to the fifth takedown and Muhammad makes his personal best!
Here's Bohn watching and declaring what may or may not be true in future but is definitely sad for tonight. "Kind of sad watching Wonderboy's decline in real-time. [Belal] Muhammad is doing a great job but was almost impossible to get some of these positions on Thompson a few years ago. #UFCVegas45"
McKinney after the fight lets it out loud and clear!
BT Sports journalist Chamatkar Sandhu says for a suggestion "If Kamaru Usman isn't fighting again until next summer and Leon Edwards wants to stay busy, running it back with Belal Muhammad in London might be the move."
Muhammad's manager Ali Abdelaziz says "Wonderboy talked all week about Usman to much that he forgot about the Call Palestine nightmare @bullyb170"
ESPN shows some moves in the meme game and makes an interesting analogy, quite big though!
Okamoto says for the end crediting the so far unnoticed Muhammad in the title contention, tweets "Gotta give full credit to Belal Muhammad on that one. Saw his path to victory and took it, convincingly, against one of the most difficult style matchups in the division. Stephen Thompson badly needed a win tonight, we were expecting his best. Belal beat him. Moving on up."
Finally here are the official scorecards for the fight!
What do you make of Muhammad's biggest career victory and how do you think 2022 turns out for "Remember The Name"? Who do you think is ideally the next opponent for Muhammad?
Also Read: "Diaz and Conor is an ace up the sleeve," Chael Sonnen explains why Nate Diaz vs Conor McGregor is more likely than one against Dustin Poirier