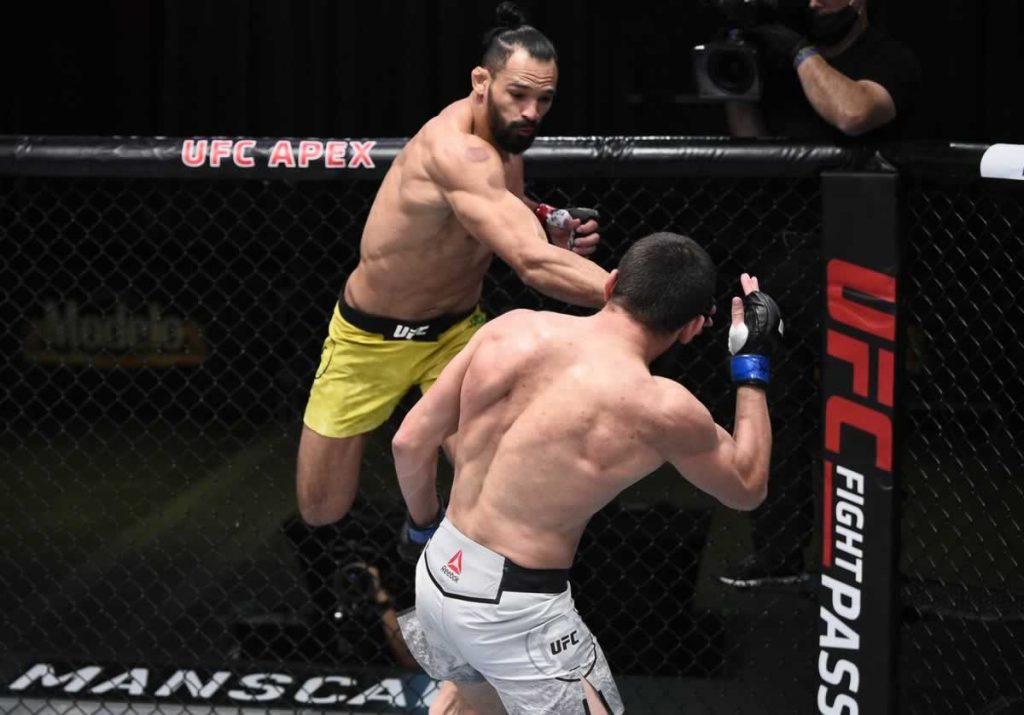 Michel Pereira pulled off a number of crazy moves in his epic win against Zelim Imadaev. Even blew his doomed rival a kiss and slamming a couple of slaps before a submission win at UFC Vegas 9.
Michel Pereira vs Zelim Imadaev at UFC Vegas 9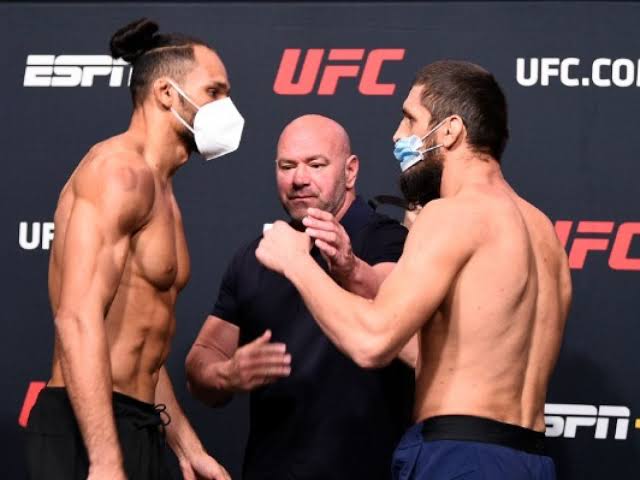 A clip of Pereira blowing a kiss to Imadaev inside the octagon has gone viral, with the Brazilian star following that up with a slap across his face.
And he even channelled his inner Brock Lesnar as he pulled off a suplex, before submitting Imadaev in the third round with a rear-naked choke.
In his post-fight comments Pereira explained why he used so many open palmed strikes on Imadaev. They were eventual pay back for what happened during the face-offs, where Imadaev threw a slap, that half-landed at Pereira.
Although some fanatics definitely suggest that Imadaev did not tap out. But having said that, it would change nothiing. Pereira secured a $50,000 bonus check for his wild and entertaining performance. Next up, despite being just 2-2 in the promotion, Pereira said he wants to fight Jorge Masvidal for a shot at the BMF belt.
Talking about the same to MMA Fighting Pereira stated, "I'm a man – you cannot slap my face. I showed my hand, I kissed my hand and I slapped him so he can learn he's not going to do it again," he continued. "He cannot do that." 
Also Read: Said Nurmagomedov vs Mark Striegl At UFC Fight Island 6 on October 17