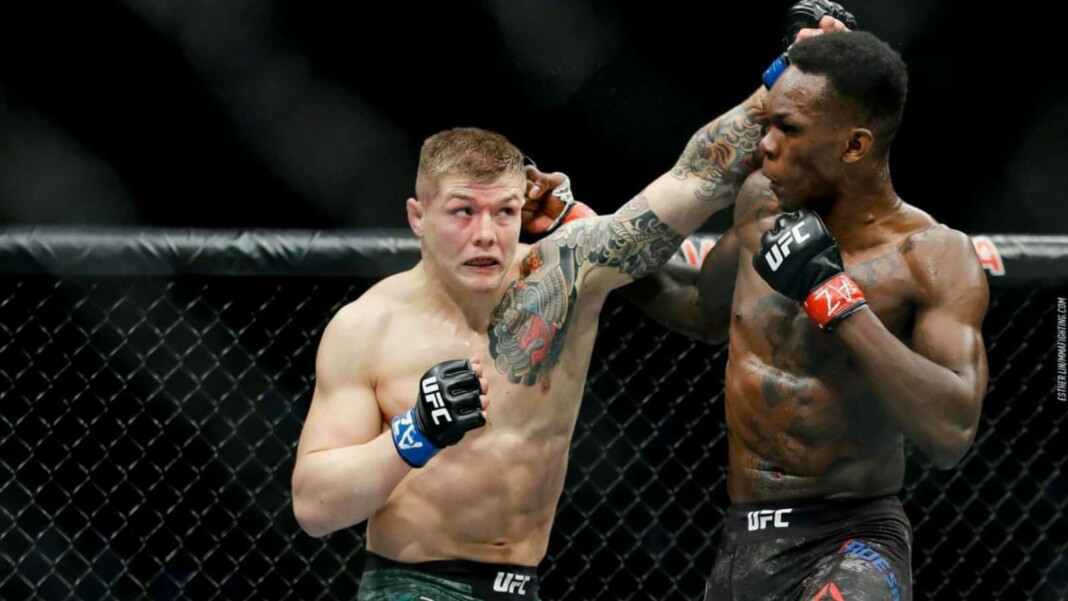 The UFC Middleweight champion Israel Adesanya is going to face the number 3rd ranked Middleweight contender, Marvin Vettori in a much highly anticipated rematch at the main event of UFC 263.
The duo previously faced each other on UFC on Fox: Poirier vs Gaethje, where Israel Adesanya vs Marvin Vettori ended in a split decision win for 'The Last Stylebender'. Since that loss, Vettori is undefeated and coming into this fight riding a winning streak of five fights.
While, on the other hand, Adesanya will be stepping into this fight facing the first loss of his MMA career against Jan Blachowicz in his last fight. This debate that who won the first faceoff between these two Middleweight stars got again reignited recently.
During the UFC Vegas 28's broadcast, Michael Bisping had a quick interview with Adesanya and Vettori. These two got involved in a heated exchange when Marvin Vettori claimed he got robbed the first time.
Israel Adesanya laughed at him while Vettori claimed this and says, "The fact that he actually still thinks and holds on to that loss like it's the best win of life is laughable." Michael Bisping tried his best to control these two but they kept going on each other.
Now, we all are waiting for this blockbuster fight to happen at UFC 263 and end this debate. Until then why don't we determine who won Israel Adesanya vs Marvin Vettori fight, the first time.
Round by Round breakdown of Israel Adesanya vs Marvin Vettori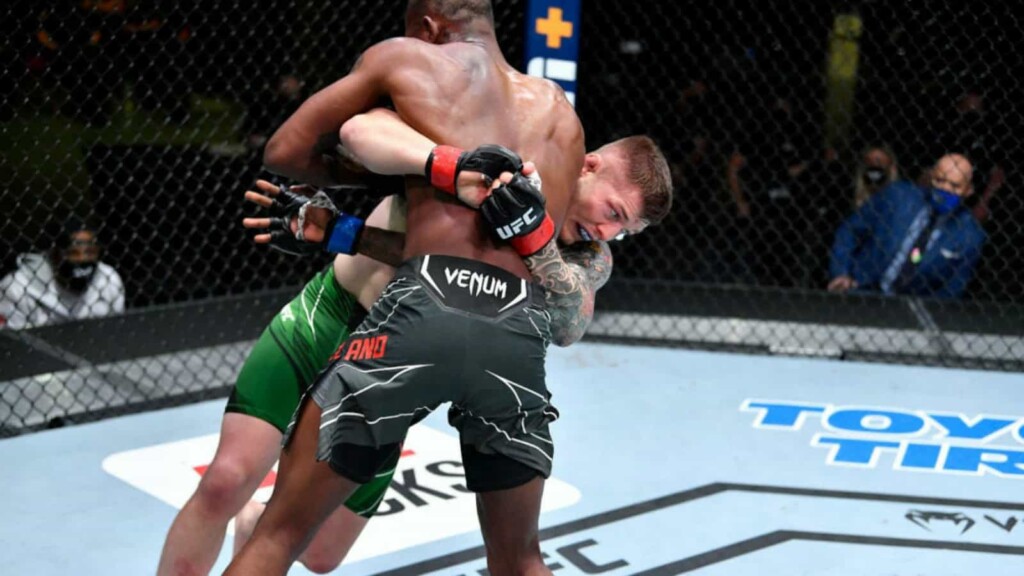 Round 1: Everyone in UFC knows that Adesanya's strength is his striking and Vettori is better in grappling. Still, Vettori showed a lot of courage early as he tried to hit Adesanya with some heavy strikes.
But soon, Adesanya reminded him that he is an elite striker and landed some heavy significant blows as the round ended. He also chopped Vettori's legs with some low kicks and at the end of the round landed 24 significant strikes against 18 of Vettori.
Round 2: Vettori tried to change his game plan and shoots for a takedown at the start of this round but Adesanya defended this well. After that, he seemed to find his grove and started landing some clean and crisp combinations on Vettori's head.
Adesanya landed a clean elbow afterward that Vettori claimed to be an eye poke. This got things heated up between both of them and at the end of this round, Izzy landed 23 significant strikes while Vettori landed only 15.
Round 3: In the final round Vettori finally secured a takedown and controlled Adesanya on the ground for some time before he got up again. Vettori again secured one more takedown in this round and this was convincing enough to say that he won this round.
But this surge seems too late for two judges and in the end, they awarded the fight to Adesanya.
Who really won: Israel Adesanya vs Marvin Vettori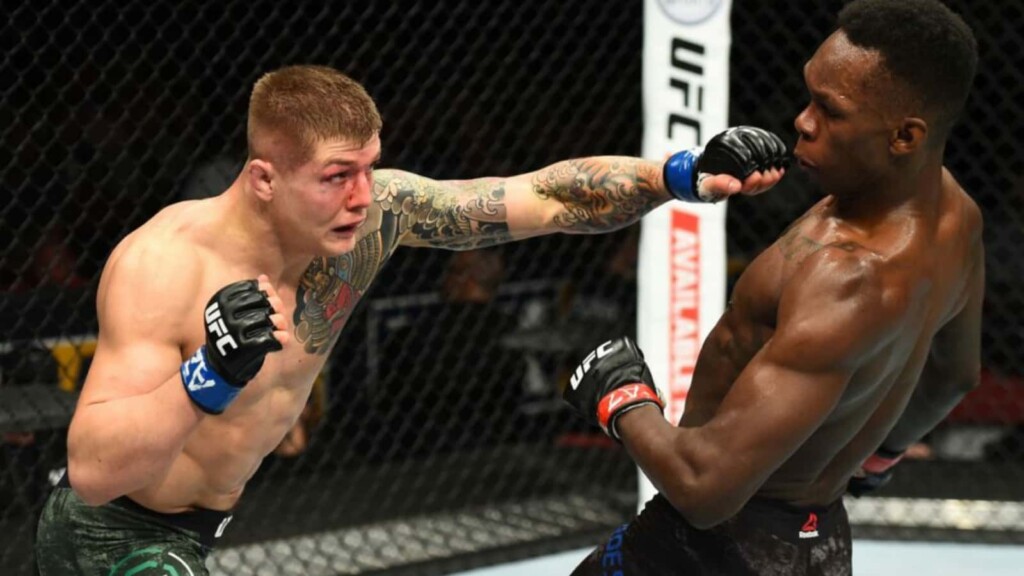 At the end of three rounds, Adesanya landed a total of 57 significant strikes out of 123, while Vettori landed 46 significant strikes out of 127. However, Vettori secured two takedowns as well in the third round, which convinced one judge to give him this fight.
Talking about this in the same interview Adesanya says, "This time I'm gonna finish the job. Last time you had hope. You had hope because one dumb judge gave you that f***ing fight when everyone else knows that you lost that fight."
In the end, we conclude that Israel Adesanya was the rightful winner of Israel Adesanya vs Marvin Vettori's first fight. We would love to hear from you. How do you think this time the fight will end.
Also Read: "You're gonna look at me and realize that it's over you can't beat me," Israel Adesanya promised Marvin Vettori that he will finish the job at UFC 263.