T.J. Dillashaw is all set to make his comeback to the octagon after two whole years. He makes his return against the top-ranked bantamweight Cory Sandhagen at UFC Vegas 32.
Most of the fans are highly anticipating his return while some are puzzled as to why the T.J. Dillashaw had such a long hiatus. Dillashaw was stripped from his title and was banned from competing in the UFC. His bout against Cory Sandhagen at UFC Vegas 32 will be his first fight since the ban. Why was "Lieutenant Dan" not allowed to compete in the sport?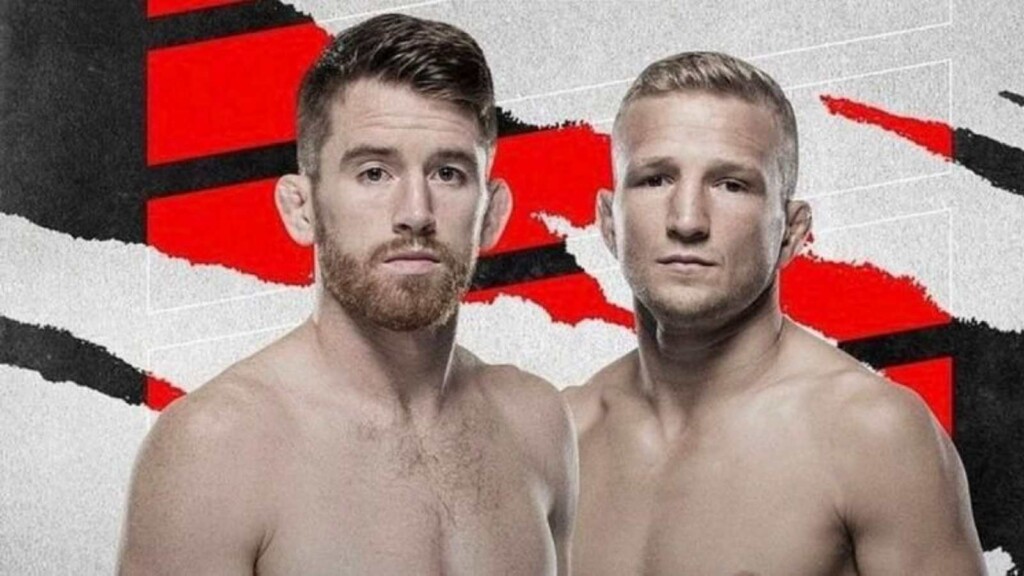 T.J. Dillashaw banned for testing positive for EPO
The former two-time bantamweight champion T.J. Dillashaw was all set to get his shot at the flyweight title against Henry Cejudo on January 19, 2019. Dillashaw was suspended from active competition by the United States Anti-Doping Agency for testing positive for EPO which is also called recombinant human erythropoietin (rHuEPO). This drug is a class I dope when it comes to sports. It is very rare an athlete will stop hearing the end of it once tested positive for EPO.
While he was tested before the fight against Cejudo, TJ's urine sample tested positive for this drug. It was no surprise that he was stripped from the title. He received a two-year ban from the USADA. The fighter has gone on many shows apologizing for the mistake he had made.
How would have the EPO helped T.J. Dillashaw's performance?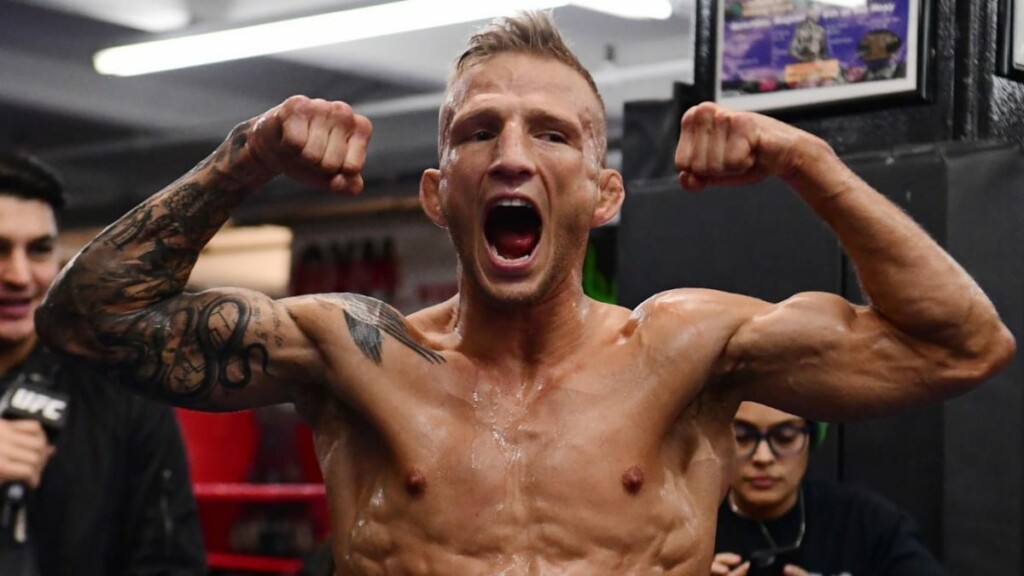 Recombinant human erythropoietin (EPO) is considered one of the dirtiest drugs an athlete could consume. EPOs help enhance an athlete's performance in a huge way. What this drug does is, helps in the stimulation of one's red blood cells. By doing so, it improves an athlete's performance physically and mentally. Consumption of EPO enhances the efficiency of a fighter.
TJ has faced his time and will now return to fight Cory Sandhagen who is one of the top contenders right now. He has an outstanding record of 14-2-0 in his professional career with only one loss in the UFC. Meanwhile, TJ has a record of 17-4-0 in his career and will look to get a win now this weekend. A win could mean a lot for Dillashaw given all that he is gone through in the past two years.
Also read UFC's "Wonderboy", Stephen Thompson reveals his most devastating moment from UFC 264