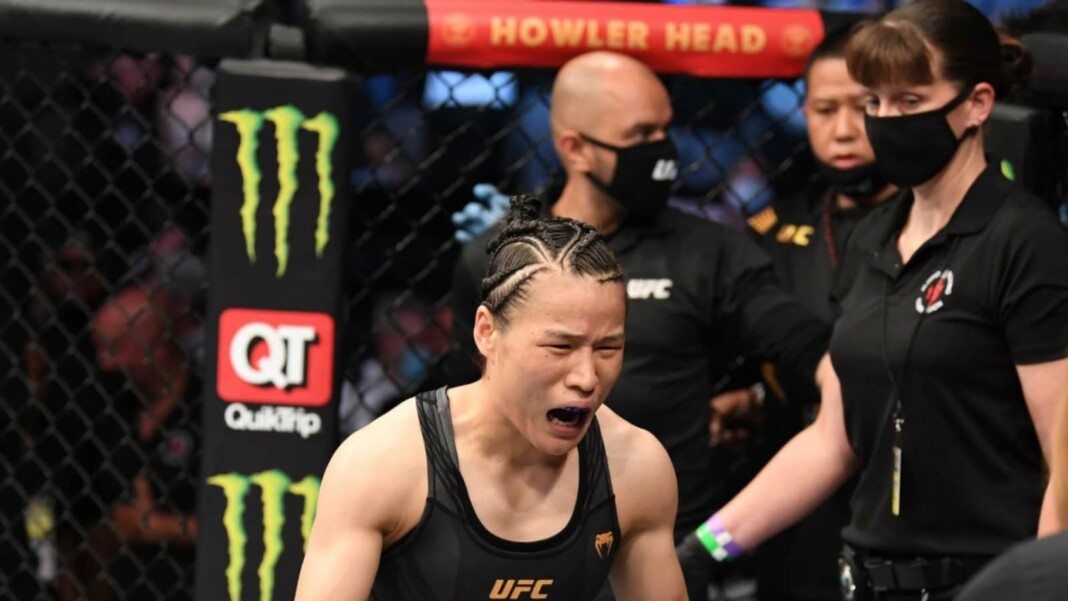 Zhang Weili faced Rose Namajunas at the co-main event of UFC 261 to defend her strawweight title, but she was knocked out fair and square by Namajunas in the very first round, Weili protested to the referee that the fight was stopped too early but everyone who saw the fight knew that it was justified.
The former champ Weili had a hard time accepting the result because of all the hard work she had put in her training, and it was extremely tough for her to live with the fact that she got knocked out in under two minutes.
In an interview with MMA News, she said, "Regarding the stoppage, when the referee pulled me away, I really couldn't accept the fact. I was not reconciled at all. I worked hard for a long time, and I trained very hard every day. And I brought a big team of mine to America, yet the match ended this early. Deep inside, I couldn't accept this fact."
Weili was on an unparalleled 21-fight win streak before the loss, and she had a strong momentum going into this fight, now after all is said and done, she is hoping that she would get an immediate rematch against Rose but there are other contenders in the line as well.
"I didn't have a chance to show what I've got. So, I felt wronged," says Zhang Weili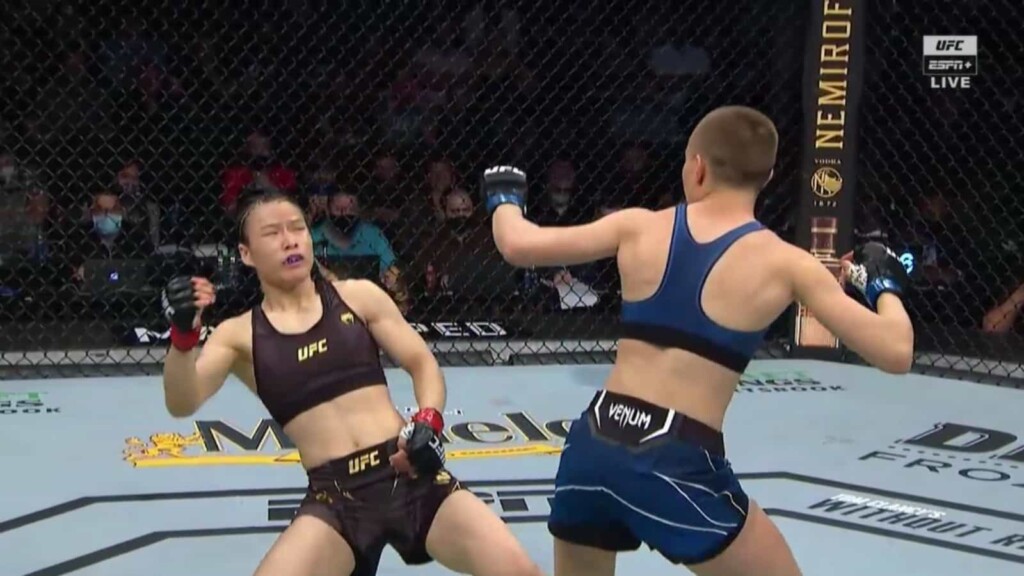 Zhang explained that fact that she didn't get to showcase her skills made her even sadder, she said, "It's because I put in so much effort to prepare for this fight, and it was very tough for me every day. But because of one misjudgment that I made, I thought she was doing a low-kick, and I had a defense for the low kick, but she made a high-kick instead. And it was very sudden, very quick."
She continued, "And it's not like we went for three rounds and she overpowered me, or even after one round if she overpowered me and I lost, then I would admit that my skills weren't as good. But this one is really.. you know. I didn't have a chance to show what I've got. So I felt wronged."
Also read: 'Not even saying "Hey what's up" was very strange' – Rose Namajunas gives an account of pre-fight Zhang Weili