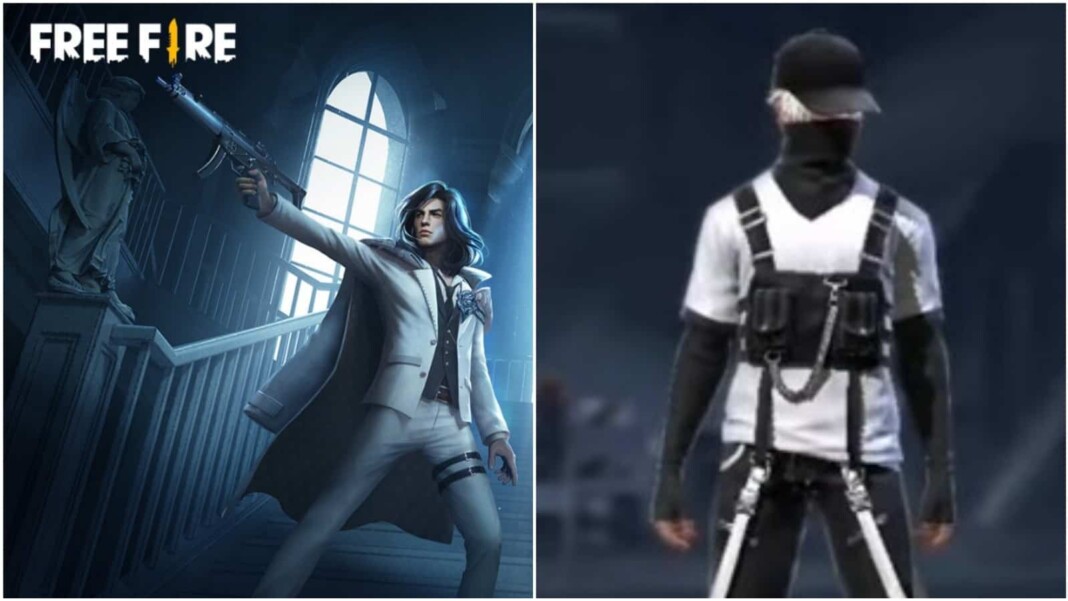 Free Fire's Ramage New Dawn (OB28) Update has been recently launched and brought several changes to the game. The developers are also dropping several other events which contain cosmetic bundles, skins and many more. However, there are yet a lot more to come. This article will discuss such upcoming bundles like Ballsy Skater Boy bundle and several others.
Free Fire is home to a lot of skins, cosmetics and many more. With frequent updates, the addition of new events and content to the game makes it a more refreshing and engaging experience for Players. Many events bring weapon skins, Bundles, Gloo wall skins and more.
Let us take a look at some of the upcoming bundles in Free Fire OB28.
Upcoming Ballsy Skater Boy Bundle in Free Fire
Ballsy Skater boy is a new upcoming bundle in this popular quick-paced BR title. The bundle just resembles the appearance of Marcus Holloway in Watchdogs 2 (Personal opinion of the author). However, there is no official confirmation on the availability of the bundle. As of now, no one knows in which event does this bundle arrive or will be featured in Luck Royale spins. Most of the players expect that this bundle would be available Gold/Faded Wheel Spin. Since it is just speculation no one actually knows where this bundle drops in.
The bundle was revealed by the Knight Clown, a data miner expert of Free Fire on his Instagram handle. Players must note that there is no official confirmed release date for this bundle. But, we may expect to see the bundle very soon.
---
Read More: Free Fire Rampage Pass Event: Earn Rebel Academy Gloo Wall and More!
---
Also there are several other bundles upcoming in the new OB28 update. Let us take a look at them.
Verdict Iron face Bundle: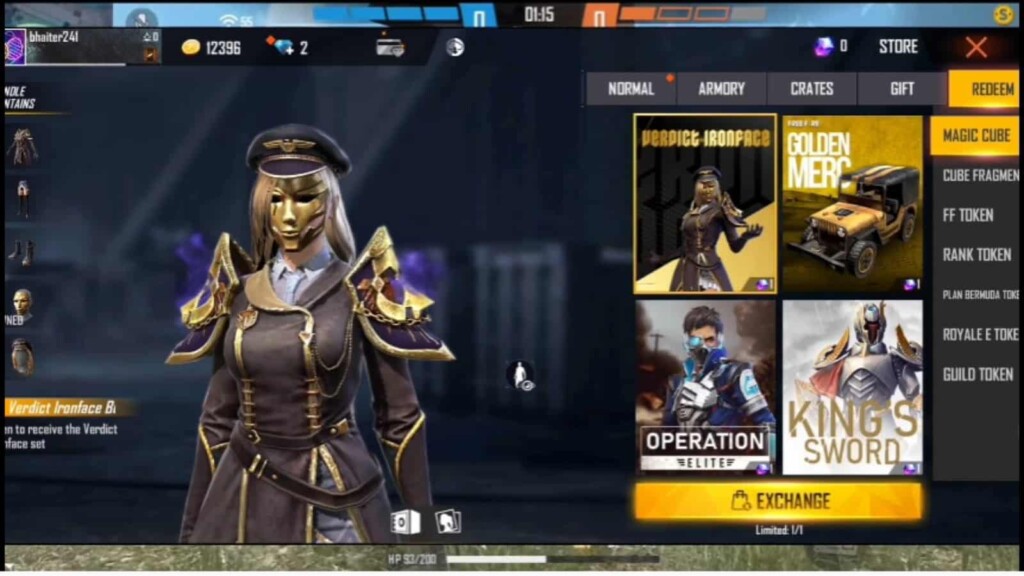 This bundle is predicted to be launched in the next magic cube event bundle, as per Tanishq Gaming. Moreover, male bundle of the same will be featured in the same event.
Scarlet Groom Bundle: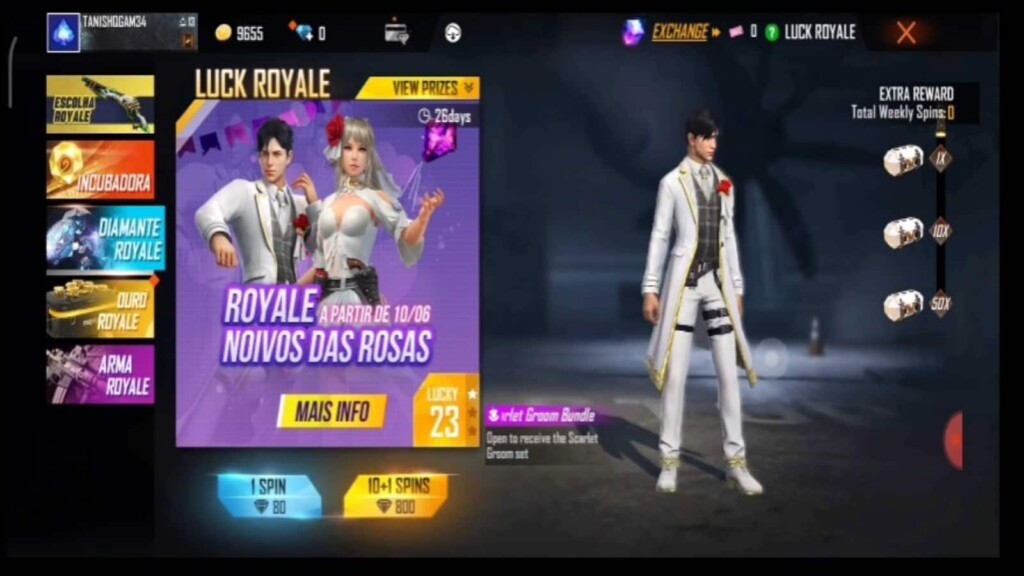 This bundle looks super good and as per reports, this bundle is the featured bundle of the next Diamond Royale Bundle. Also, the next diamond royale bundle features a female bundle which you can see in the below photo. Currently, the Diamond Royale spin has WildFire Rogue Bundle in the game.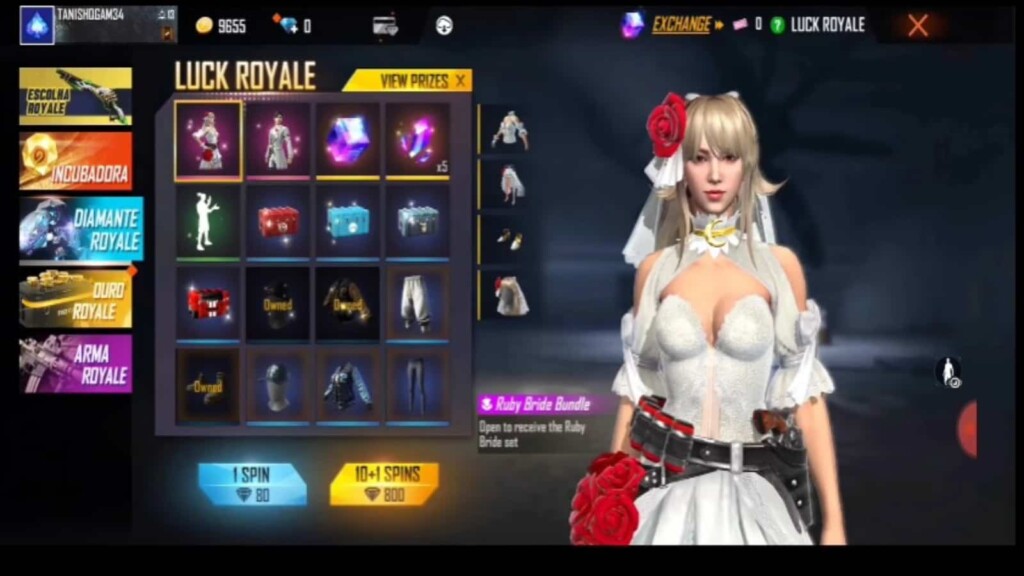 Other Upcoming Bundles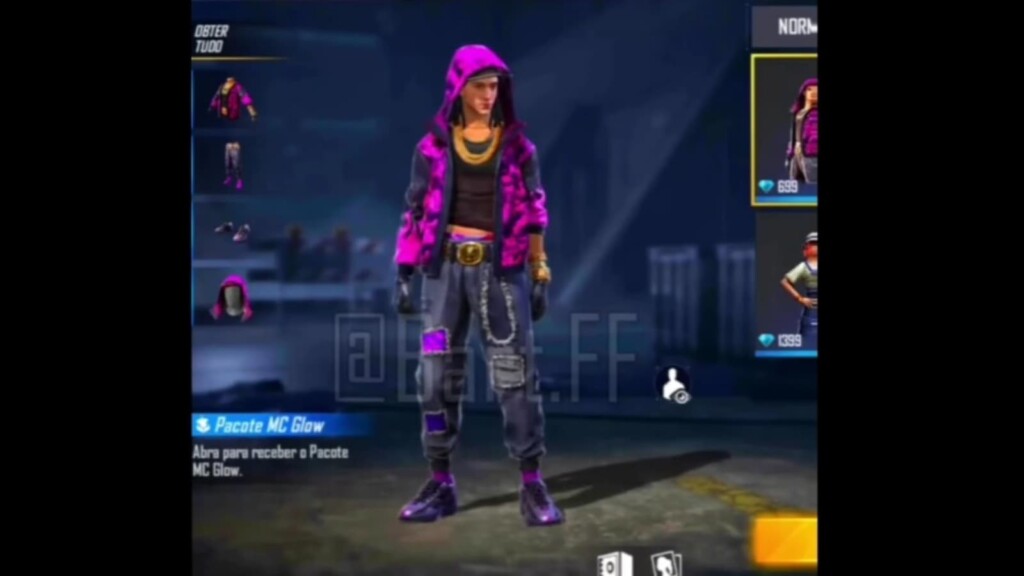 ---
Follow our Instagram handle to participate in huge DJ Aloks Giveaway and to stay updated with every latest news of gaming and eSports scene
Also Read: How to Top up Free Fire diamonds on SEAGM? A step-by-step guide in June 2021