With UFC Middleweight champion Israel Adesanya is moving to the Light Heavyweight division and a lot of contenders have their eyes on the UFC Middleweight title. The number 9th ranked Middleweight fighter Uriah Hall is also one of them.
Hall is on a three-fight win streak with his latest win coming against UFC legend Anderson Silva on UFC Fight Night: Hall vs Silva. Adesanya recently showed his intention to move back to Middleweight after winning the title.
If this case is true, Uriah Hall also wants a piece of Adesanya and he also made a bold prediction for their fight. Speaking to MMA journalist James Lynch, Hall says, "Perfect. It's perfect. It's like a Japanese anime. He's the Naruto, I'm Goku, and I'm going to f*ck him up,"
"But I'm not going to take anything away from him from what he's done. You know, everyone has their own journey to get there. You know, I had my own journey to get to the rankings system, to get to certain people. He had his way, Kelvin Gastelum had his way."
"I mean, it's like a race. I love that matchup because I just know his style. He's outclassing these guys because they're not dynamic strikers. They're scared of his height, and they're scared of the hype. So when he goes out there he dismantles them."
This is a very bold prediction from Uriah Hall who holds 8 losses in his UFC carrier against someone like Adesanya who holds a record of perfect 9-0 in his UFC carrier.
Hall is waiting for a new date for his match with Weidman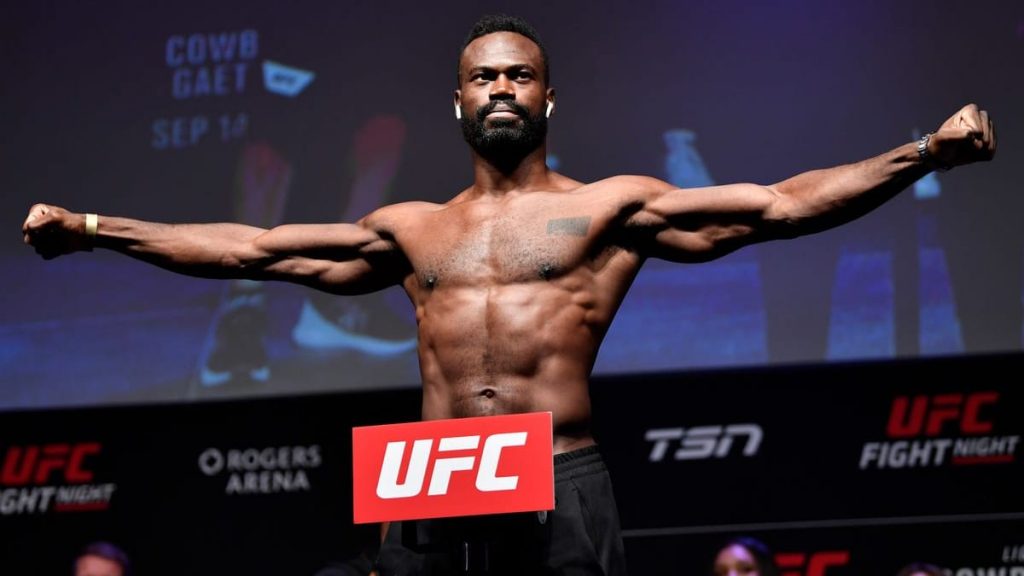 Uriah Hall was booked to face Chris Weidman on UFC 258 but this fight got scrapped from the fight card as Weidman get caught by COVID. Both of them faced each other almost a decade ago when Weidman defeated Hall at Ring of Combat 31.
Now Hall wants to avenge his loss. Although this is speculated that this fight is getting rebooked for UFC 262 but nothing is finalized until now.
Also Read: Dustin Poirier still regrets the one mistake that cost him match against Khabib Nurmagomedov