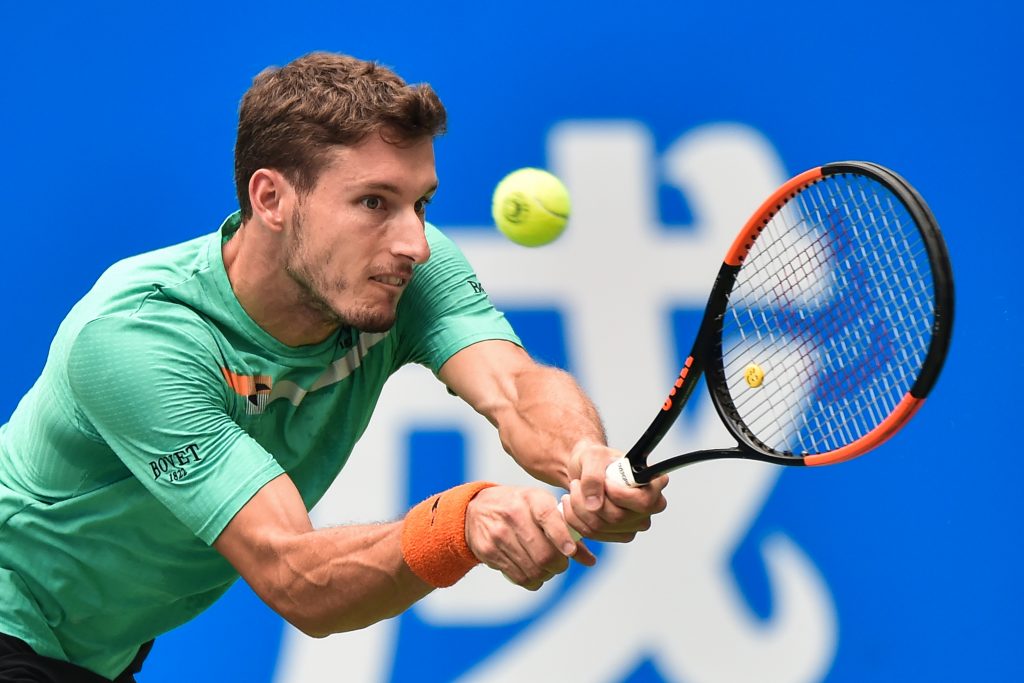 Pablo Carreno Busta is all set to face world no.1 Novak Djokovic at the Flushing Meadows round of 16. The Serb has not lost a single match this year while the young Spaniard is looking for a spot in the final 8 of a major.
The young Spaniard has endured three matches on the way to last 16. He won a tough five setter against Yasutaka Uchiyama in the opening round at the US Open. He went on to win the next two rounds in straight sets. Thus, he sounds confident about his game before facing world no.1 Novak Djokovic.
On the other hand, Novak Djokovic has cruised easily. He is yet to play a five-setter. He defeated his first-round opponent in straight sets. He went on to win against Kyle Edmund in four sets. The round 3 against 28th seed was also an easy win 6-3, 6-3, 6-1.
Pre-match reflections by Carreno Busta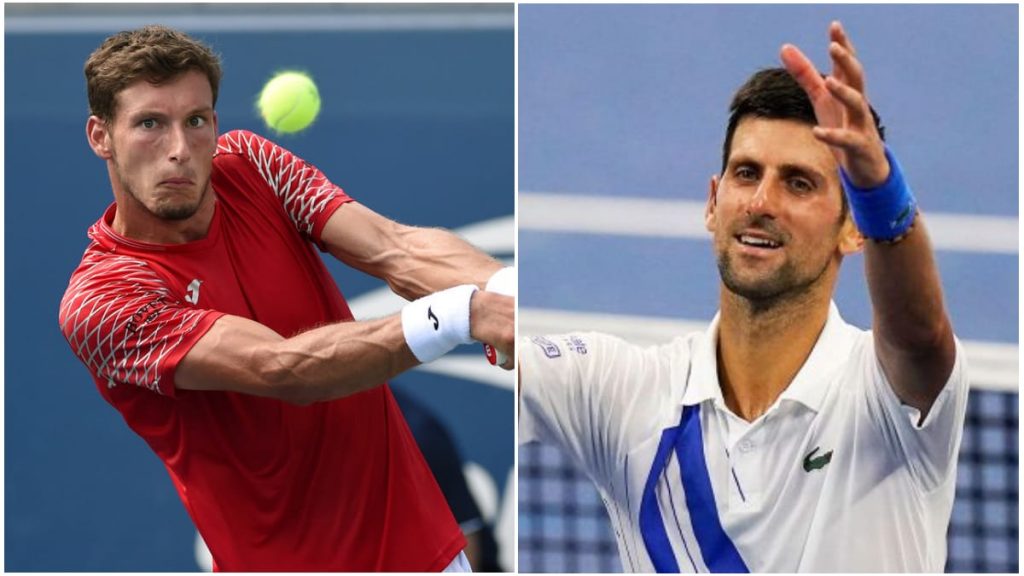 The Spaniard is hoping to reach his first quarter-finals of a slam at the US Open. He was denied the spot at the Australian Open 2019 quarters as Kei Nishikori beat him in a five-setter. Now with the US Open, he shall strive to earn the quarter-final spot.
Pablo Carreno Busta said, "Everyone knows who Novak is, the game is amazing, he hasn't lost this year yet. It will be an interesting match for me, of course, he is the favorite, but it's up to me to try "
"Novak is playing amazing tennis. Probably the hardest task at this moment, but there are always options. Maybe he will have a bad day,"
Pablo hopes exactly what an player would want playing against a world no.1 who has not lost a single match throughout the year. He also shared the essential details he needs to care about. The Spaniard will focus on the opening games of the match.
 "Key for me is to be absolutely focused, especially in the beginning of the match."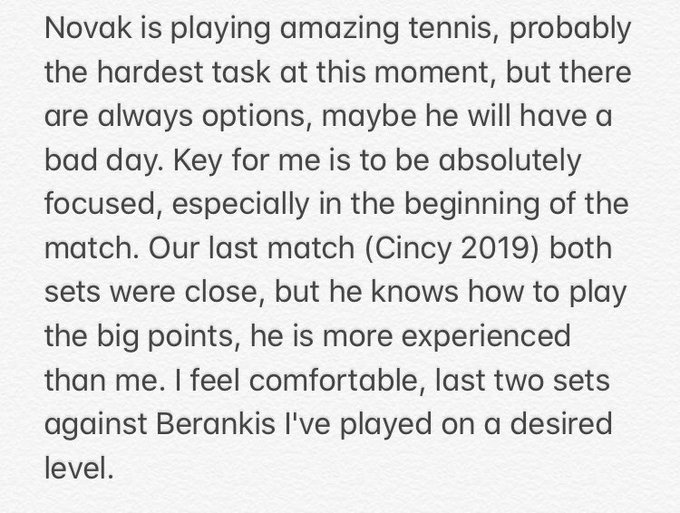 The victory of Djokovic's previous match with Carreno 6-3, 6-4 at the Cincinnati Open was a one-sided affair. Busta is aware of the Serbian's stature, yet he hopes to perform well.
"Our last match both sets were close, but he knows how to play the big points. He is more experienced than me."I feel comfortable. Last two sets against Berankis I've played on a desired level,"  said Carreno Busta looking back to his round 3 victory.
Their head to head is also led by the Serb. Carreno-Busta's confidence may fetch him some extra points at the battle. The match to be played at Arthur Ashe will see a tough fight between the duo. It is expected to last at least 4 sets before either can win.
ALSO READ: US Open 2020: Denis Shapovalov vs David Goffin Preview, Head to Head, Prediction