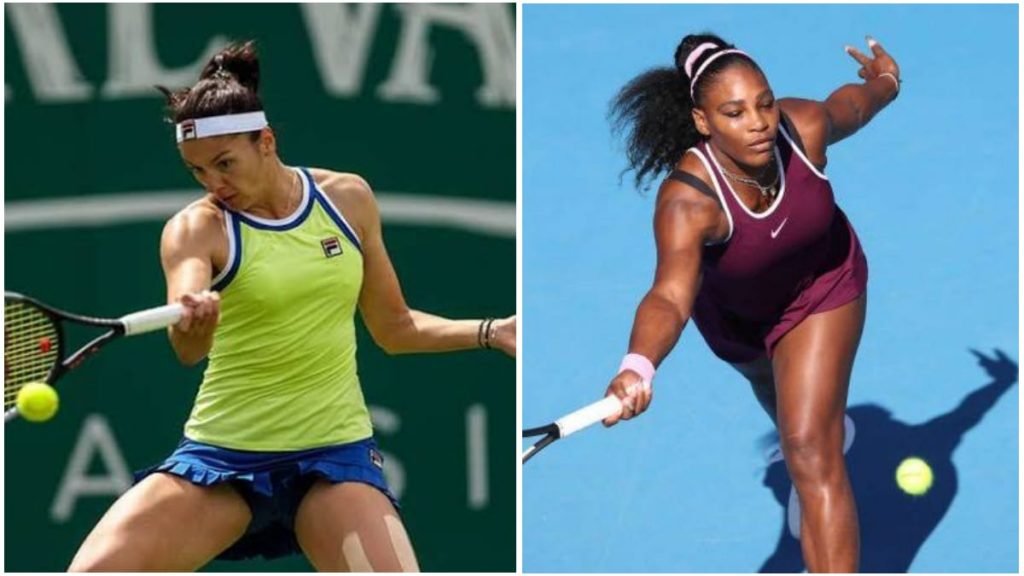 Summary:
The stage was set on fire by Serena Williams early on as she dominated the match in the beginning. But the real twist in the plot came in when Margarita Gasparyan puts her paddle on the gas. The seed no. 3 was made to work really hard for evey point courtesy some exceptional skills from Margarita. Eventually Serena won the match by 6-2 and 6-4 and advances to round 3.
Serena Williams is looking to finish off the matches in hurry here. As a result she is giving away some easy points. The reason indeed to finish the games early is her age. She wants to save her energy in tjis tournament where the body doesn't gets a lot of rest in between matches. In round three Serena will be up against S. Stephens.
US Open 2020 Live Updates: Serena Williams beats Margarita Gasparyan
6:30 IST: 6-2 and 6-4. An excellent match. Williams the favorite to win emerges victorious. But nothing can be taken away from Gasparyan here she has shown real character.
6:26 IST: Lots of drama but Williams holds on to her serve to make it 5-4 in the second set. Margarita has made Williams fight hard for points here.
6:15 IST: For sure the momentum is shifting toward Margarita as she levels score in the 2nd set 4-4 all now.
6:10 IST: This set is on different level. Both the women are back on serve here. The score now is 4-3 and Gasparyan is still behind.
6:07 IST: Outstanding from Gasparyan but unfortunately not good enough against Serena. Gasparyan trailing by 4-2.
6:00 IST: Superb overhead return on the volly from Margarita. She is looking to bring a twist in this match.
5:58 IST: Excellent fight back this from Margarita. Its 30-30 and Margarita is ready to serve.
5:55 IST: Interestingly we are back on serves as Margarita breaks Serena. 3-2 Serena leading.
5:51 IST: Williams 3-1 Gasparyan. This lady is literally on fire- Serena Williams.
5:49 IST: The body serve is working for Gasparyan. She needs to stick to this plan while she is serving.
5:45 IST: Williams continues to dictate this match on her own. 2-1 Serena leading.
5:42 IST: Gasparyan equals the score with Serena 1-1 .
5:38 IST: Williams is almost coming down to the net every time. Ultra aggressive show on display from her.
5:37 IST: A dangerous ace to seal the first game of 2nd set by Serena. 1-0.
5:31 IST: Serena wins the first set comprehensively. 6-2 the scores. No fans no worries because there is always someone to support Williams.
5:30 IST: Exceptional shot from Gasparyan to save the set point. Forehand down the baseline. That was pleasing to the eyes.
5:23 IST: Williams leading 5 games to 2. Surprisingly Margarita breaks Serena here.
5:17 IST: Gasparyan made a beautiful point in this game though where her one handed backhand was witnessed. A rarely seen shot in women's tennis.
5:15 IST: Williams 4-1 Gasparyan. This is excellent from Williams. She is displaying how its don!
5:11 IST: Gasparyan gets on the board now as she holds on to her serve this time. 2-1 Gasparyan trailing.
5:09 IST: Unbelievable return! That also with the backhand shot. Just Serena Williams things.
5:06 IST: 6 times US open champion playing in her own destructive way. 3-0 the lead for Serena in the first set.
5:02 IST: Williams leading 2 games to nil. She looks in complete control. On the other hand Gasparyan needs to find a rythm.
4:58 IST: Nice and tidy start from Williams. 1-0 Williams leading.
4:57 IST: What a attacking start. First point for Serena on a volly.
4:41 IST: Serena Williams and Margarita Gasparyan has made it to the center. The game going to start soon. Stay tuned.
Welcome to the live updates of 2020 US Open match between Serena Williams and Margarita Gasparyan.
Preview: Serena Williams vs Margarita Gasparyan
Serena Williams is eyeing her 24th Grand Slam in this tournament. The 38 years of age Williams started pretty well against Kristie Ahn. She won the match by 7-5 and 6,3 in straight sets. Now Serena will be up against the unseeded Margarita Gasparyan in the second round of US open 2020.
Nevertheless Margarita has also started her tournament on a positive note. She went past through olympics gold medalist Monica Puig in her first match here at Flushing Meadows. The Russian has a couple of titles under her belt on the surface. Moreover a second week appearance at the Australian Open.
Undoubtedly Serena is the firm favourite to progress ahead in the tournament. Because this duo has been against each other twice and both the times the seed no. 3 emerged victorious.