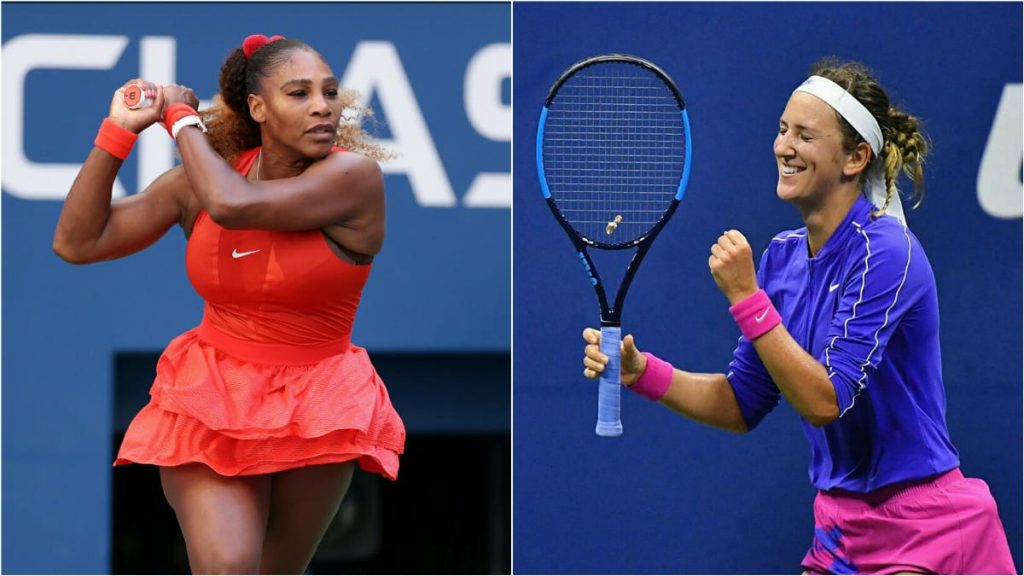 SUMMARY:
Amazing victory for Victoria Azarenka. She has defeated Serena Williams in the semifinals of US open 2020. An epic comeback after being down by 1-6 in the first set. Azarenka was unbelievable with her returns . In the beginning she missed her serves but she made up from them in the end.
Azarenka never won a knock-out match before against Williams. So she also has created history here. She was absolutely amazing with her precision today and swift in her moves. Now she is in the finals of US open 2020. Its going to be hell of a final between Osaka and Azarenka.
US Open 2020 LIVE: Serena Williams is defeated by Victoria Azarenka
9:16 IST: Azarenka is through to the finals . What a win.
9:12 IST: 5-3 Serena is trailing. She needs to break now its now pr never literally.
9:07 IST: This is a commendable rivalry. It will be difficult for Williams now because 5-1 is a magnificent lead.
9:04 IST: Williams hold on to her serve. 2-4 Azarenka leads in the 3rd set.
8:59 IST: Azarenka looking to change history today. She has never won against Williams in a knock out match. On the contrary she leads 4 games to 1 today.
8:55 IST: 1st game in the 3rd set for Williams. She is trailing by 3 games to 1.
8:51 IST: An unplayable ace and Vika makes it 3-0.
8:47 IST: Azarenka has made the break and leads by 2-0. Ankle issue for Williams as she takes a time-out.
8:42 IST: The crowd is not being missed a lot today because these two are making a lot of noises in the court.
8:38 IST: Exceptional reflexes from Vika. Treat to watch.
8:36 IST: Azarenka hold and leads 1-0 in the deciding set.
8:30 IST: Now Vika makes it look sweet and simple as she wins the set by 6 games to 3.
8:27 IST: Azarenka is leading 5 games to 3 in the second set.
8:24 IST: Thats how to win points against Williams. Indeed brilliant from Vika.
8:20 IST: Williams holds on to a tough game and trails by 4-3.
8:16 IST: Complete contrast to the first set the second one. Vika looks in commanding position. She leads by 4-2 now.
8:12 IST: 2 break points Vika and she makes the first one count. 3-2.
8:09 IST: Vika now looks fired up! She wins the game and its 2 games to all in the second set.
8:06 IST: Tereffic last rally. Serna's strong forehand comes in to play. 2-1 Serena leading.
8:03 IST : A good comeback from Azarenka as she holds on to her serve and its 1 game to all.
8:01 IST: Splendid backhand return to earn a break point by Williams.
7:58 IST: Williams starting in the second set from where she left the 1st one. 1-0 for her.
7:55 IST: Serna's dominance is on next level today. She is looking in amazing form. On the other hand Azarenka is clearly frustrated with her serves.
7:54 IST: Comprehensive 1st set victory for Serena.
7:53 IST: Ugly from Azarenka as she commits 4th double fault.
7:50 IST: Victoria for sure struggling with her serves here. Its a deuce after Vika was up by 40-0.
7:46 IST: Interesting game as Vika shows glimpses of a comeback in this match but Serena too good with her serves here. 5-1 Serena looking good to take the first set.
7:42 IST: Precision at its best from Vika as she plays a beautiful lob shot to lead by 0-30.
7:38 IST: Azarenka wins her first game of the match but still she is frustrated with her self. She is unable to get her serves right. 4-1 Serena leading.
7:34 IST: 4-0 for Serena. She is looking in complete control of the match here.
7:30 IST: Double break for Williams as she leads by 3-0 now.
7:28 IST: Nice return from Azarenka. Across the court and down to the baseline brilliant one.
7:26 IST: Williams starting good with her serves as well. 2-0 Azarenka trails.
7:22 IST: Not a good start at all from Azarenka. Serena breaks straight away and lead by 1-0. Three double faults from Victoria.
Welcome to the coverage of US Open 2020 LIVE Semifinals between Serena Williams and Victoria Azarenka. Catch Up all live updates HERE.
Serena Williams vs Victoria Azarenka: Preview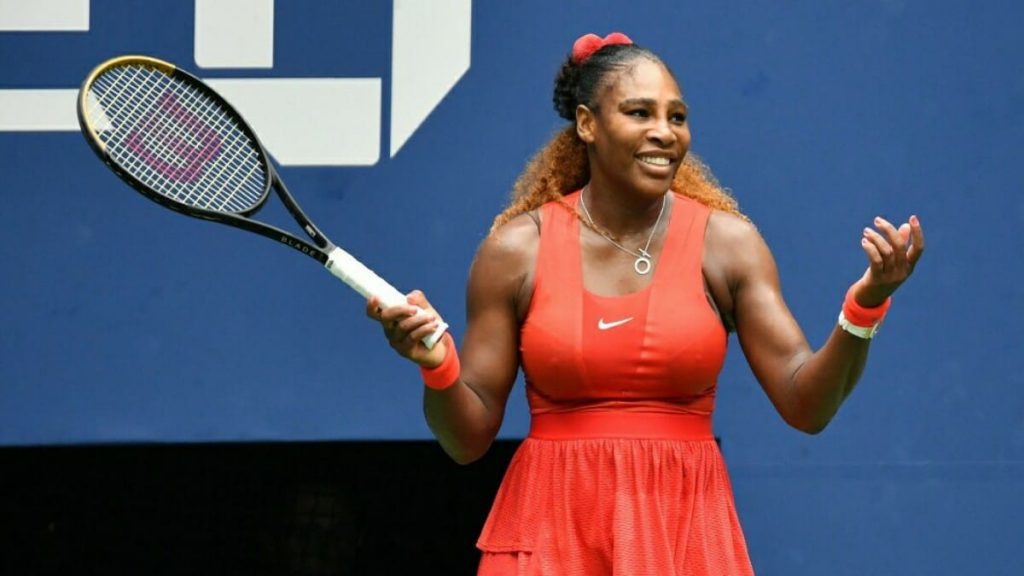 In what is regarded as a historic tournament, with 3 mothers making it into the last 8 of the US Open Women's Draw, Serena Williams and Victoria Azarenka have led the mother's charge. Serena Williams has had a good tournament but has faced a lot of hiccups on her way into the last 4. In the first two rounds, she comfortably breezed past through K.Ahn and M.Gasparyan in straight sets before playing 3 tough setters each against Sloane Stephens, M.Sakkari and another mother and unseeded Bulgarian, Tvsetana Pironkova.
During her quarterfinal clash against Tvsetana Pironkova, Serena Williams was certainly caught off guard in the first set losing 6-4, before coming back and winning the next two sets 6-3,6-2 and booking a place in the last 4.
Victoria Azarenka on the other hand is probably playing her best tennis defeating 5th seeded and fellow Berlausian, Aryna Sabalenka in straight sets hardly breaking any sweat. She has just dropped one set this tournament against the 20th seeded Karolina Muchova in the 4th round.
In her quarterfinal game against Elise Mertens, indeed she absolutely breezed past her giving her not even a single chance winning 6-1,6-0. Thus she has carried on her amazing form from Cincinnati Masters where she won her 21st career title just before the US Open.