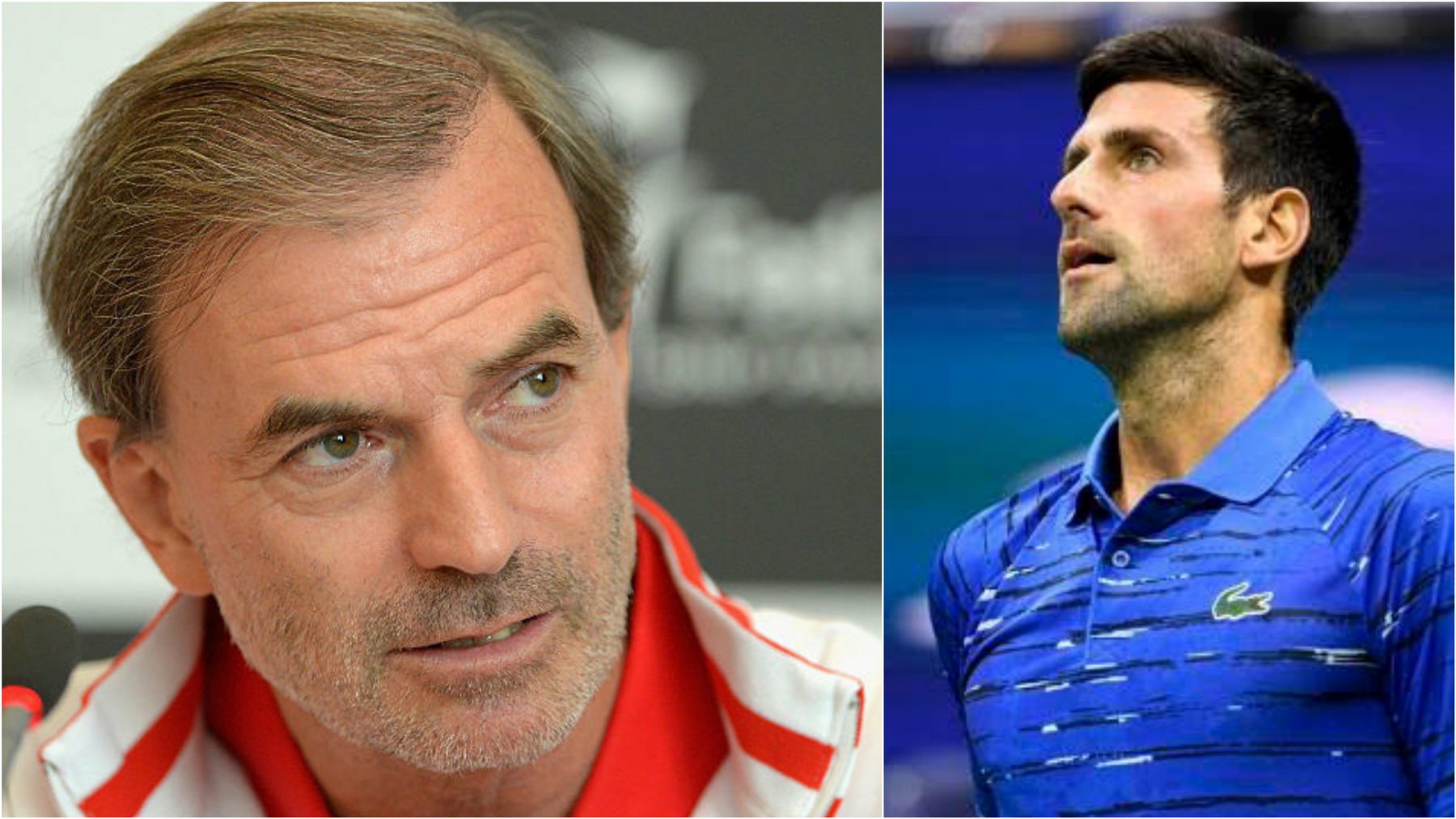 It's the first time in 2 decades that neither Rafael Nadal nor Roger Federer would be participating in the US Open. For some people, this means that it is going to be a walk away for the World No.1, to clinch his 18th Grand Slam. However, according to former Wimbledon's Doubles Champion, Heinz Gunthardt, this is NOT the case!
Given the next generation players such as Tsitsipas, Zverev, Medvedev and Thiem being available for the US held Grand Slam. The quartet has individually showed signs of beating Djokovic on various occasions. Likewise, Gunthardt feels Djokovic should consider them a real threat. The latter also stated that both Federer and Nadal have contributed too much to the sport. However, their absence won't cause any harm to the Grand Slam, as people would be excited to see the action return on the hard court.
Gunthardt talks about Novak Djokovic
In an interview with BLICK, Gunthardt mentioned, "It could be the chance for Dominic Thiem, Stefanos Tsitsipas or Alexander Zverev," Gunthardt said. "The US Open is anything but a free ride for Novak Djokovic. He also knows what he has to lose and how it can go wrong. The status of a Grand Slam event is relative, and the past has shown that too. In the short term, it may be called into question, but in the long term a lesser meaning hardly sticks in people's minds." he further added.
Further, he also emphasised upon whoever wins this Grand Slam, this victory would mean more than a triumph. The person who has worked the hardest would be lifting this silverware.
However, there is no doubt that Djokovic remains the favourite, the Romanian Veteran is right in certain ways about his opinion.
Never the less all speculations would come to a rest, ever since the 31st August, when the Grand Slam starts off.
Also Read: "Circumstances forced me against traveling to New York" Nadal explains his withdrawal from the US Open