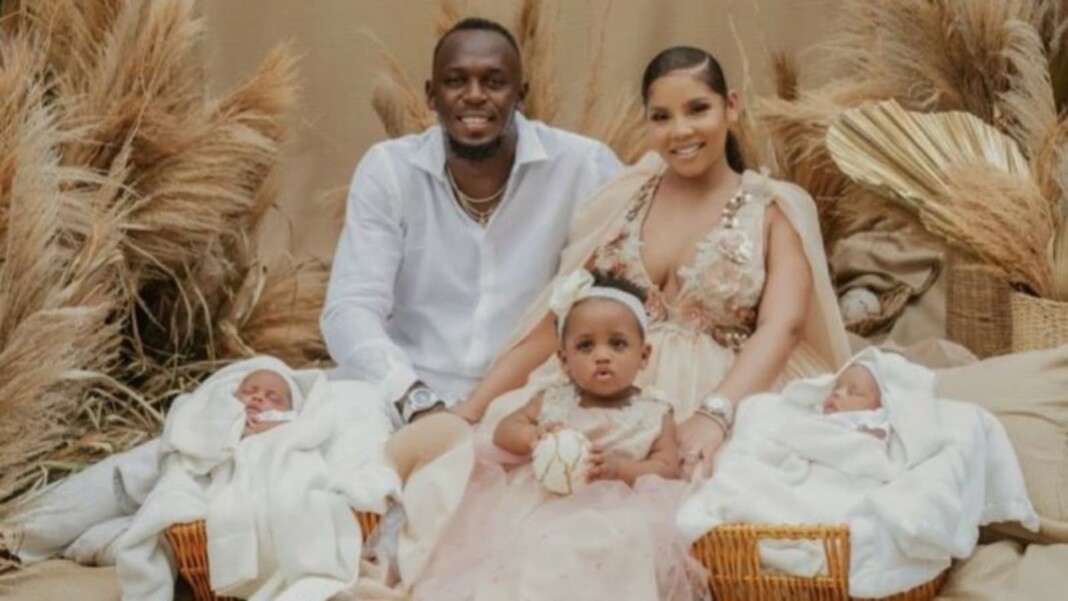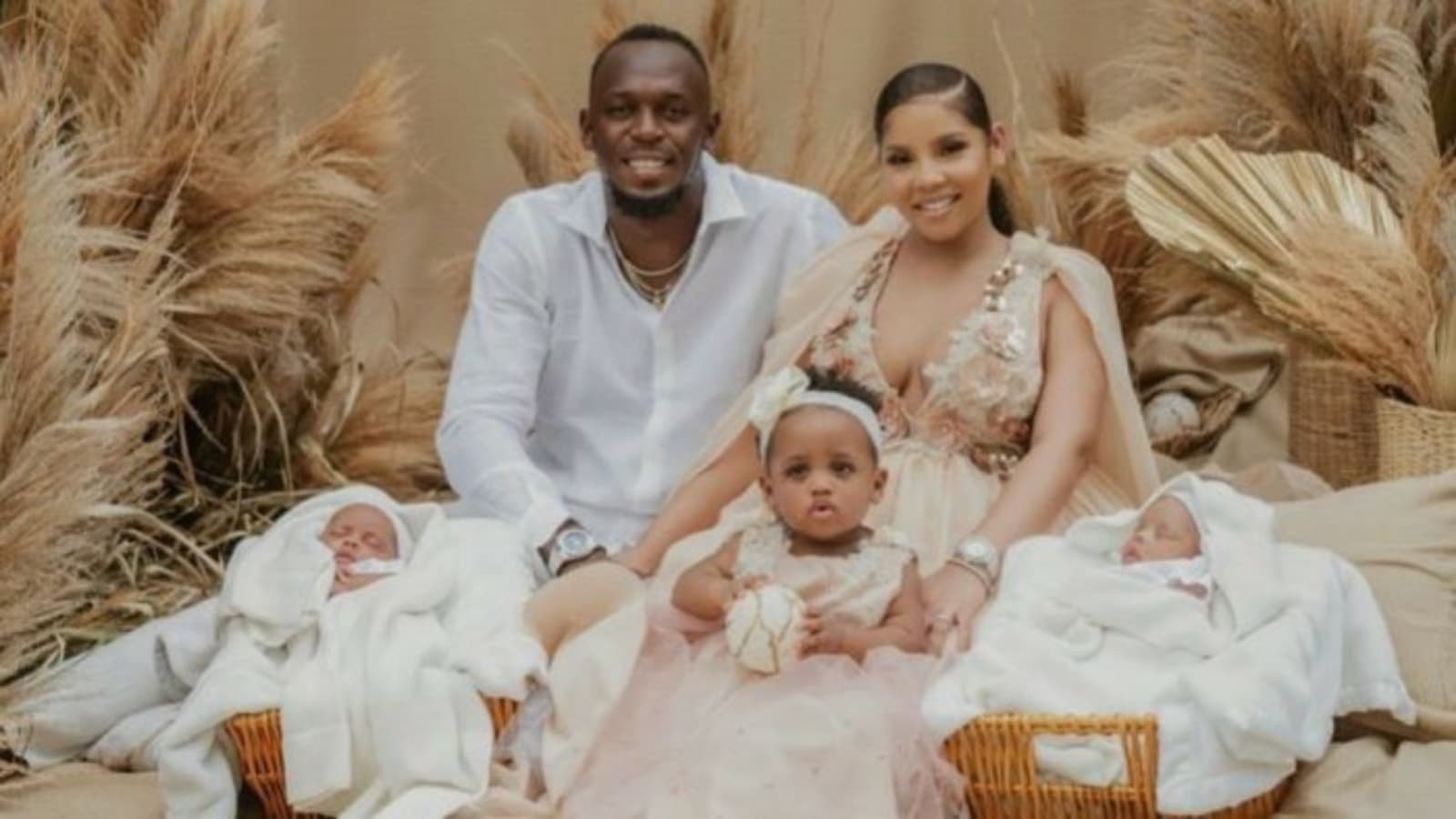 In a surprise social media post, Olympic legend Usain Bolt and his girlfriend Kasi Bennet, announced the birth of their newborn twin boys, Saint Leo and Thunder. The long-time couple have a daughter, Olympia Lightening Bolt. She was born in in May 2020.
On the occasion of Father's Day on 20th June, Bolt and Bennet shared a picture on social media where the couple can be seen posing with Olympia and their two newborns. The 34-year-old track star added three thunderbolt emojis in his caption for each of his children.
A complete surprise
The birth announcement of Saint Leo and Thunder Bolt came as a complete surprise to the world as Usain Bolt and Kasi Bennet hadn't publicly announced that they were expecting another child or children. The exact time of the twins is still not exactly known.
Bennet in her post said, "Happy Father's Day to my forever love! @usainbolt You are the rock of this family and the greatest daddy to our little ones. We love you world without end!" She too, like Bolt, added three thunderbolt emojis.
This happy news took the world by a storm. Needless to say that the fans of the retired sprinting champion were ecstatic. One fan commented, "Who said Lightning doesn't strike the same place twice?! Congrats and Happy Father's Day Daddy Bolt!!!"
Also Read: GOAT Debate – Messi or Ronaldo? Usain Bolt takes his pick