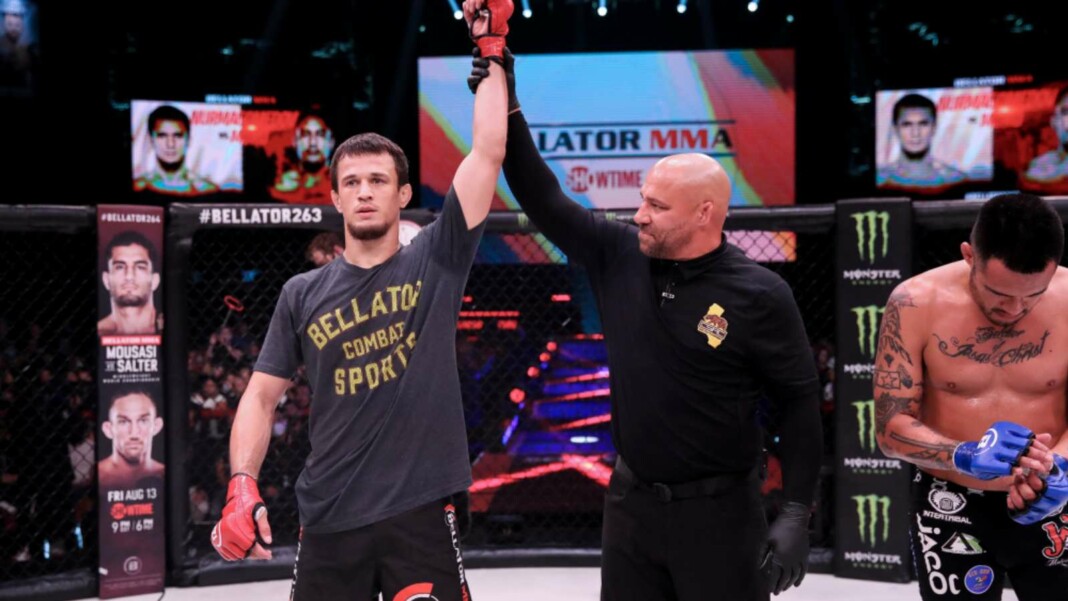 Khabib Nurmagomedov's cousin Usman Nurmagomedov recently fought at the Bellator 263, against Manny Muro, he ended the fight in the very first round with a brutal knee to the body, although this was a pretty neat victory Usman was not impressed with the result.
Usman is training under coach Khabib, and he comes from the crazy mountains of Dagestan, every Dagestani is known to be a great wrestler and Usman wanted to show everyone how good his wrestling is. During the post-fight interview at Bellator 263, he said, "I wanted to show people that I have wrestling, as well, that I have grappling, and to make a statement that I'm not only a striking guy. That's why I was trying to fight for a little longer."
Usman is now 13-0 on his professional record, and he is chasing that title. Now that he is training under the UFC legend Khabib, he has a lot to live up to, but his game is looking better with each fight, and he is a very strong challenge for everyone in the division.
Khabib Nurmagomedov told Usman Nurmagomedov about all the mistakes he did in the fight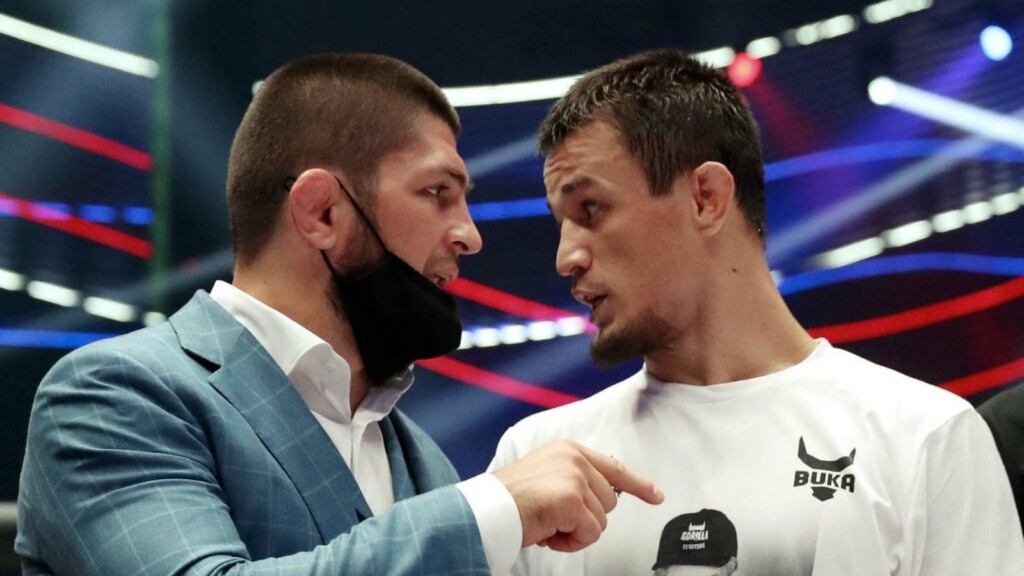 Khabib had an impeccable record of 29-0, and Usman Nurmagomedov wishes to stay undefeated as well, so even though he won the fight Khabib pointed out all the mistakes he did in the fight, and Usman believes this insight is what separated Khabib from other coaches
Usman said, "When he stepped inside the cage, he pointed out all of my mistakes. I had a lot of mistakes, but we will work on them and improve." Coach Khabib has been incredibly successful in this side of the sport as well. He's has been extremely supportive to his entire team, and the UFC lightweight contender Islam Makhachev told everyone the things Khabib does for everyone.
Also read- Who is Usman Nurmagomedov? How are the Bellator 263 fighter and Khabib Nurmagomedov related?