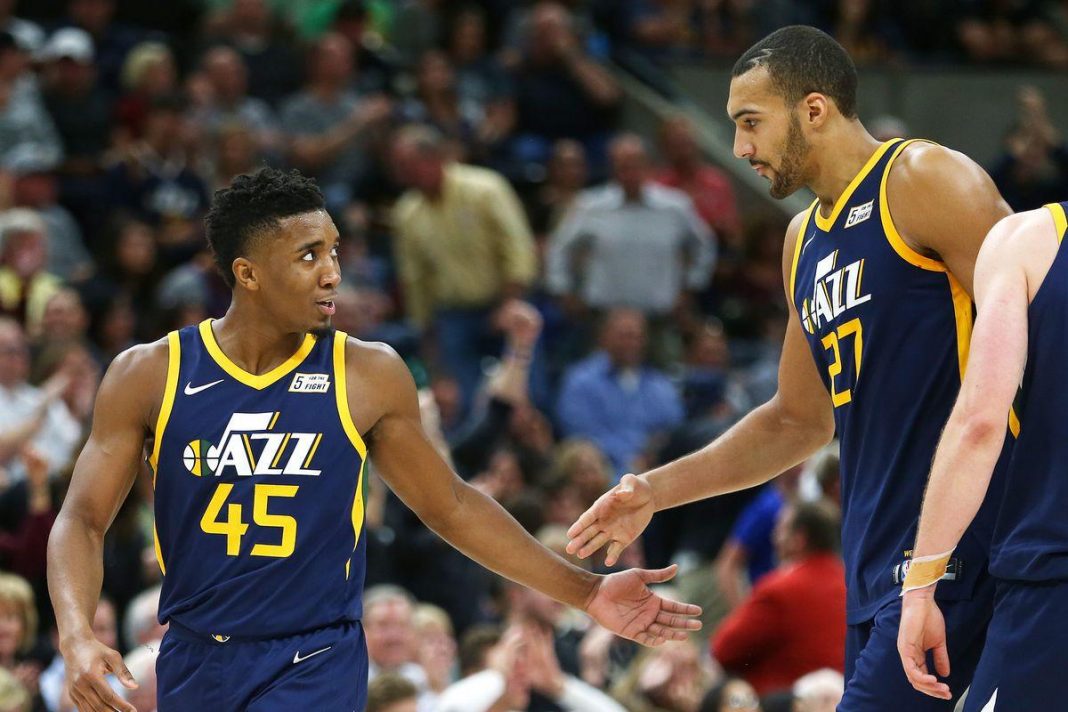 NBA Leading Utah Jazz won their 18th straight home game after defeating the Memphis Grizzlies 117-114. Jazz was led by their All-Star duo Donovan Mitchell and Rudy Gobert who scored 35 and 25 points respectively. Bojan Bogdanovic had 17, while Jordan Clarkson added 14 for the Utah Jazz.
Talking about the away team, Ja Morant had 32 points and 11 assists for Memphis. Jonas Valanciunas added 14 points and 18 rebounds, Brooks had 22 points, and Grayson Allen 17. The Grizzlies dropped to 21-21, falling for the first time in four games. The Jazz led by as many as 21 in the third quarter before the Grizzlies rallied.
Utah Jazz beats Memphis Grizzlies 117-114
Mitchell came through with several big baskets in the fourth quarter to keep the Jazz from just its third home loss of the season. He scored Utah's final nine points.
"Donovan really, down the stretch, was super efficient," Jazz coach Quin Snyder said. "He's aware of all the different reads he needs to make and will keep working on it."
Trailing by 11 points with 3:34 remaining, Memphis cut it to a one-possession game in the final minute. The Grizzlies had a chance to force overtime when Mitchell missed a driving bank shot with 14.4 seconds left. Dillon Brooks missed a 3-pointer on the other end and Mike Conley won a jump ball with 1.9 seconds left to seal the victory.
Utah built its largest lead early in the third quarter, going up 73-52 on a layup from Gobert. As the second half progressed, Memphis chipped away and used a 21-9 run to pull within 82-73 late in the third quarter. Morant scored three baskets and added a pair of free throws to fuel the run. But he eventually didn't lit up in the last quarter. 
Also Read: LA Lakers snap 4-match losing streak against Cleveland Cavaliers