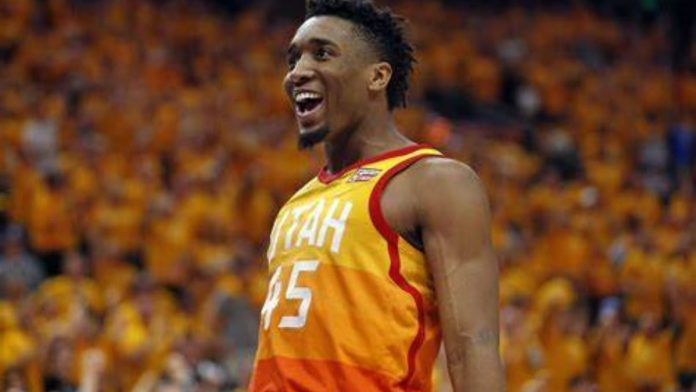 Utah Jazz continue their staggering form in the 2020-21 season as they played their first game after the All-Star break against Houston Rockets. Having led by Donovan Mitchell, Jazz comfortably got past the Rockets to hand the latter team their 15th straight loss. Mitchell scored 28 points, 8 assists and 7 rebounds in the game.
Bojan Bogdanovic and Jordan Clarkson each scored 15 but the Jazz needed a late run to close out the Rockets. Whereas Mike Conley added 20 points and Rudy Gobert had 14 points, 13 rebounds and 6 blocks as the Jazz got back on track after dropping their final two games of the first half.
Utah Jazz led by Donovan Mitchell cruise past depleted Houston Rockets
Talking about the Houston Rockets now, Kevin Porter Jr. scored a season-high 27 points for the team. He was 1 of 9 from 3-point range and 11 of 25 overall. Sterling Brown and Kenyon Martin Jr. each had 15 points. This Rockets' slump is their longest since losing 15 straights in 2001. Houston's last win came Feb. 4 against Memphis.
The short-handed Rockets had just nine healthy players, most of whom had been at the end of the bench or out of the league this year. But the Jazz still looked disjointed and rusty at times. After falling behind by 23 in the third quarter, the Rockets cut the lead to 94-90 early in the fourth on Jae'Sean Tate's 3-pointer and David Nwaba's layup.
During the 16-2 run, the ragtag Rockets forced three Jazz misses in a row and then a trio of turnovers to make their comeback.
Having that being the case, the NBA Leading, Utah Jazz finished the game on a 12-3 surge, highlighted by Conley's timely playmaking and Gobert's defense. Meanwhile, the weary Rockets missed 10 of the final 11 field goal attempts.
Also Read: Former NBA champion Shaquille O'Neal advices the Golden State Warriors to…