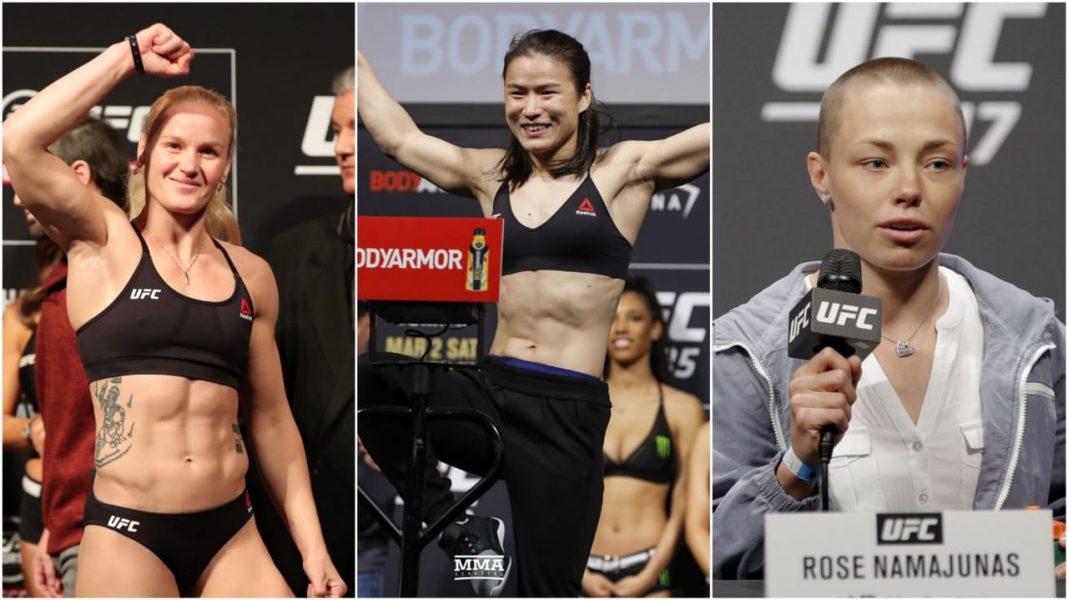 UFC women's flyweight champion Valentina Shevchenko says that she is up for a super fight against women's strawweight champion Zhang Weili but she doesn't want to rush it.
Speaking to James Lynch of Fanatics view she said, "I don't want to rush (the Zhang super fight) yet because I still believe that Rose is going to be the winner. I still believe it, that's why if it happens this way there is no more talk. So let's see. Let's see what's going to happen on that night and I'll look at that fight."
Weili vs Namajunas is going to be a pretty big fight for sure, the champion has been nothing but dominant in her title reign and her fight with Joanna is an absolute classic.
But if she can get past "The Thugs" then she can cement her name amongst the greatest female Mixed Martial Artist of all time.
Shevchenko is focused on preparing for Jessica Andrade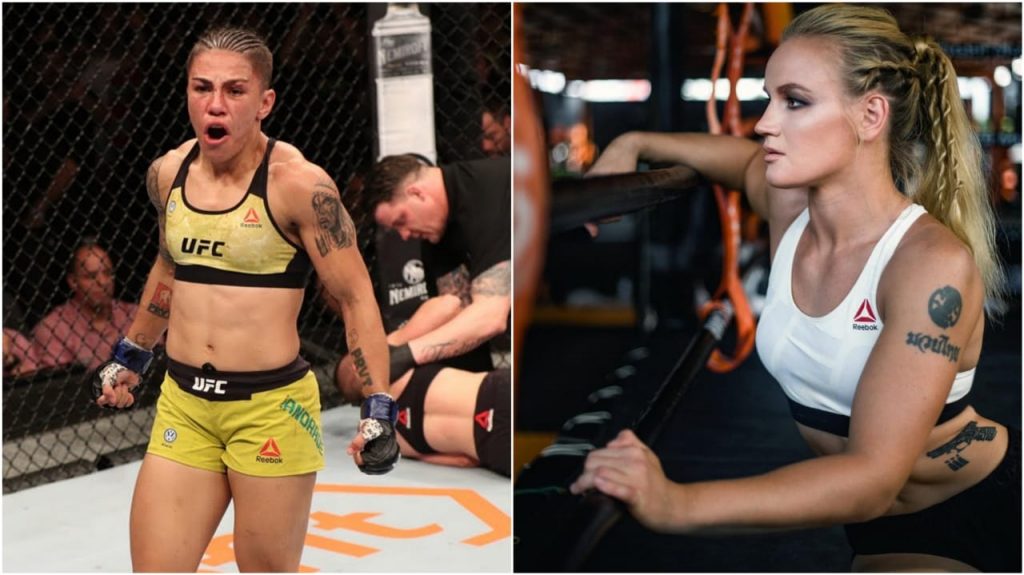 In the same interview she added,
"If Weili wins, okay, you're welcome, I don't see any problem to fight her because I understand totally her fight game and what she is a fighter. It's just going to be a massive preparation to do my best in this fight (against Andrade). So let's see how it's going to happen. Let's see how the fight turns out."
Also read: "I'm coming home with both paychecks," says soon-to-be father Dan Ige ahead of UFC Vegas 21 bout with Gavin Tucker.