Valkyrae talked about her Mental State after the whole RFLCT drama. As RFLCT is no longer available or as she pulled out herself from the brand she came back to streaming on 2nd November 2021.
Valkyrae Talks About The "Mental Damage" from RFLCT Drama
Valkyrae RFLCT skincare line: Rachell Hofstetter, better known by her online alias Valkyrae is an American internet personality, who recently co-founded a skincare line named RFLCT. It's been 2 months since the initial launch, but the skincare products are already getting a lot of criticism from several netizens. It was met with a surge of backlash, with many labeling the products a "scam," forcing out an early response.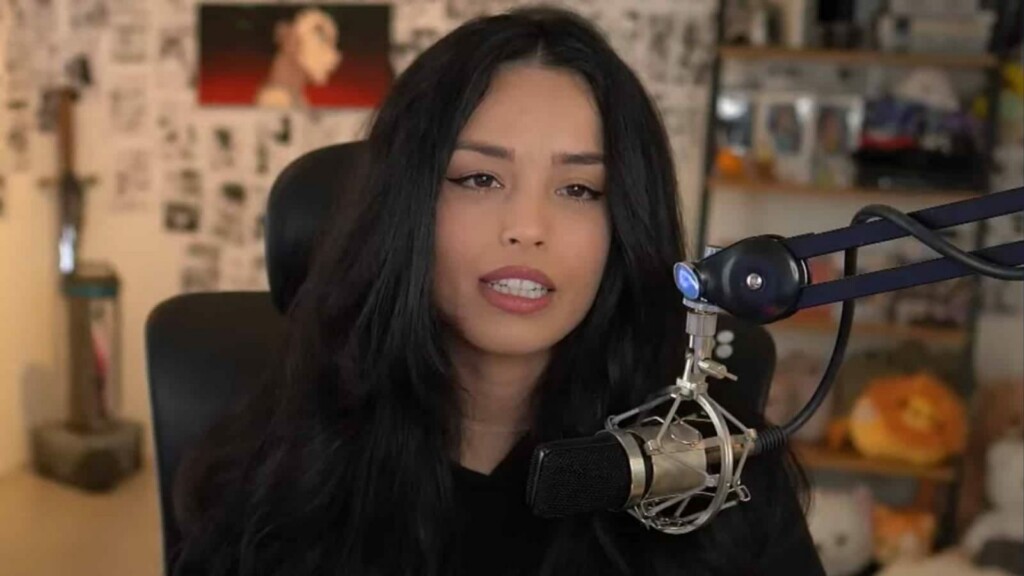 On her recent stream, she admitted, "I'm going to therapy… I've got a lot of trauma. I became very depressed. I have depression," the star continued. "I've really been having a bad time… I do think I have mental damage from all of this, for sure. I got very lucky in that there wasn't a lawsuit or anything, but I'm still in a terrible mental place."
She added, "I know it's only been two weeks and it will get better… but it was a big mistake, and it's really left me in a terrible place. I have to give myself time."
In the end she said, "I'm not perfect," she admitted, "and I've made a lot of mistakes. I was incredibly naive, and it's been a big learning lesson. I'm going to be more careful with everything moving on now, that's for sure. I'm naive, impulsive, and too trusting. Toast told me the last one. It's crazy figuring out just how dumb and naive you are, how naive you can be," she added. "I can't trust myself anymore. I just can't do that anymore."
---
Also Read: New Valkyrae RFLCT skincare line gets vast criticism from fans.