Valorant Episode 3 will be making its way into the game in just one day and fans cannot be more excited. A new episode of VALORANT is on the way, with Episode 3: REFLECTION, and new episodes means bringing new agent and other contents.
Speaking of new content, Episode 3 might be the most diverse in Valorant yet, with an introduction to a wide range of possibilities in the game, other than the inclusion of Paradoxes and a killer robot. The article discusses all the changes introduced by RIOT in VALORANT Episode 3, namely, Reflection.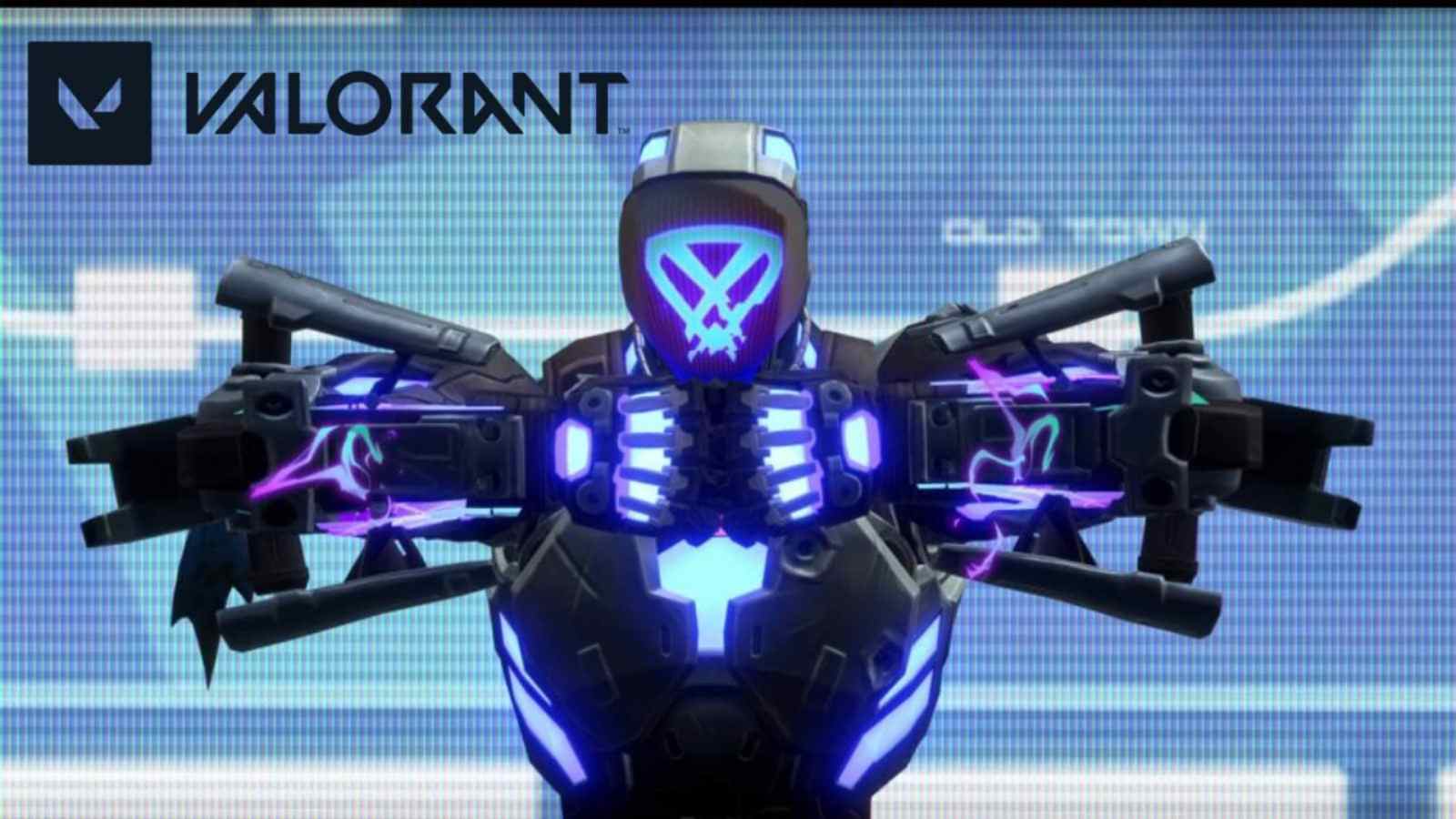 Related: Valorant: 5 Sensational Players to watch out for at VCT Stage 2 Masters
VALORANT Episode 3: Reflection, All Changes
Like in every other episode, the cinematic for Reflection was released ahead of the episode itself. VALORANT backstory, Duality, deals with the Mirrorverse Theory and paradoxes, leading players into the world of Valorant Lore. With all the background stories on player cards to innovative trailers, it had crossed our mind at some point or the other, did Valorant have all of this planned for ages, and now it's telling a story? Gues we will know soon with the progress of the new episode.
Secondly, the introduction of KAY/O, the 16th agent of Valorant has already won the hearts of many. Like all the other agent contracts, KAY/O Agent Contract has a total of 10 tiers. Each tier has a unique item. Here are the items you will upon completion of KAYO's Agent Contract:
Tier 1: DRAINED SPRAY
Tier 2: VALORANT KAY/O CARD
Tier 3: BOT TITLE
Tier 4: TRAINING BOT SPRAY
Tier 5: KAY/O AGENT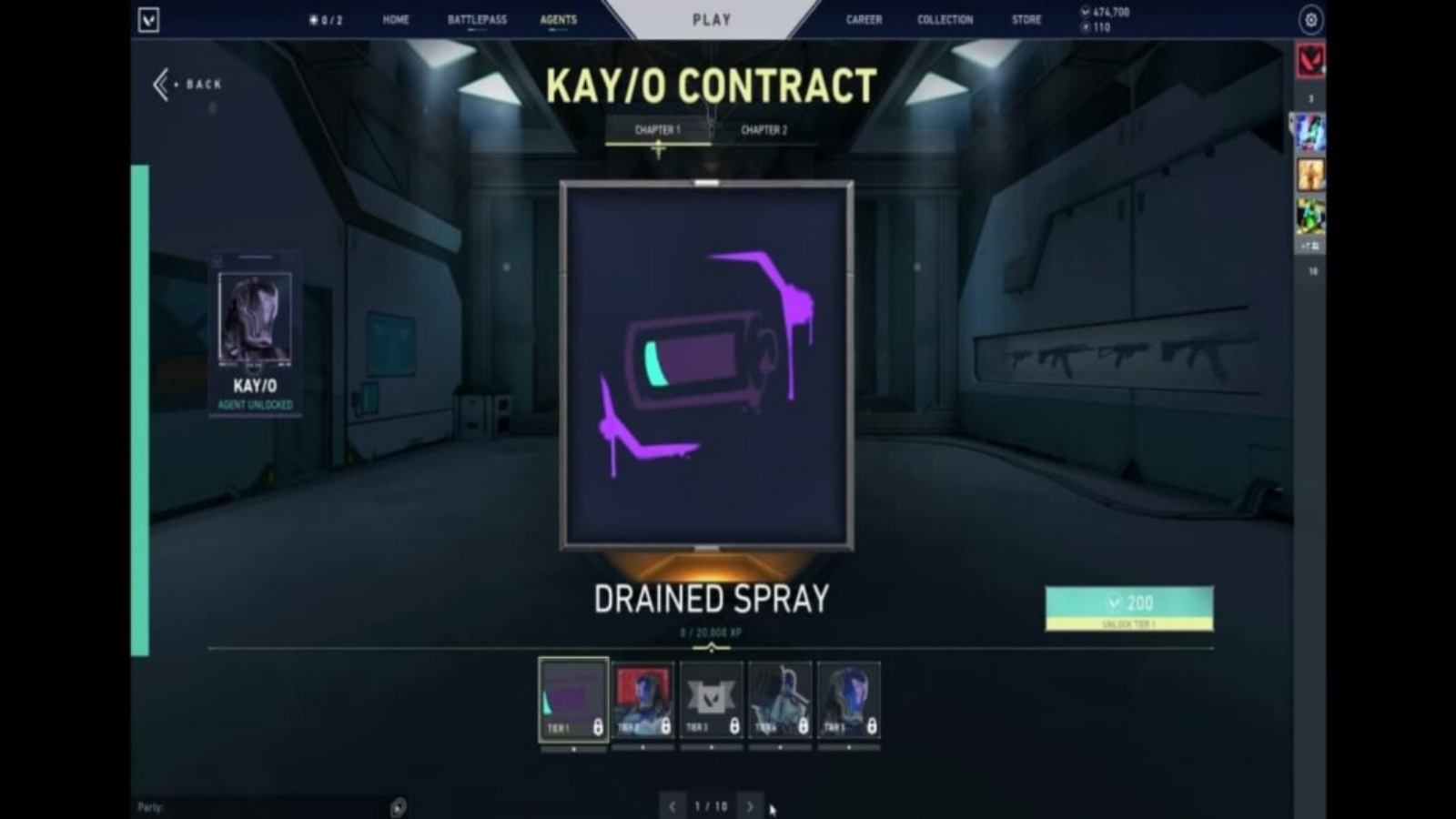 Next up, all players have come across some leaks from the social media sources. According to Mike, a famous Twitter data miner has released upcoming information on many agent changes coming through in the next episode of Valorant. Apparently, there are many leaks including the buff and nerf of many agents, if not all.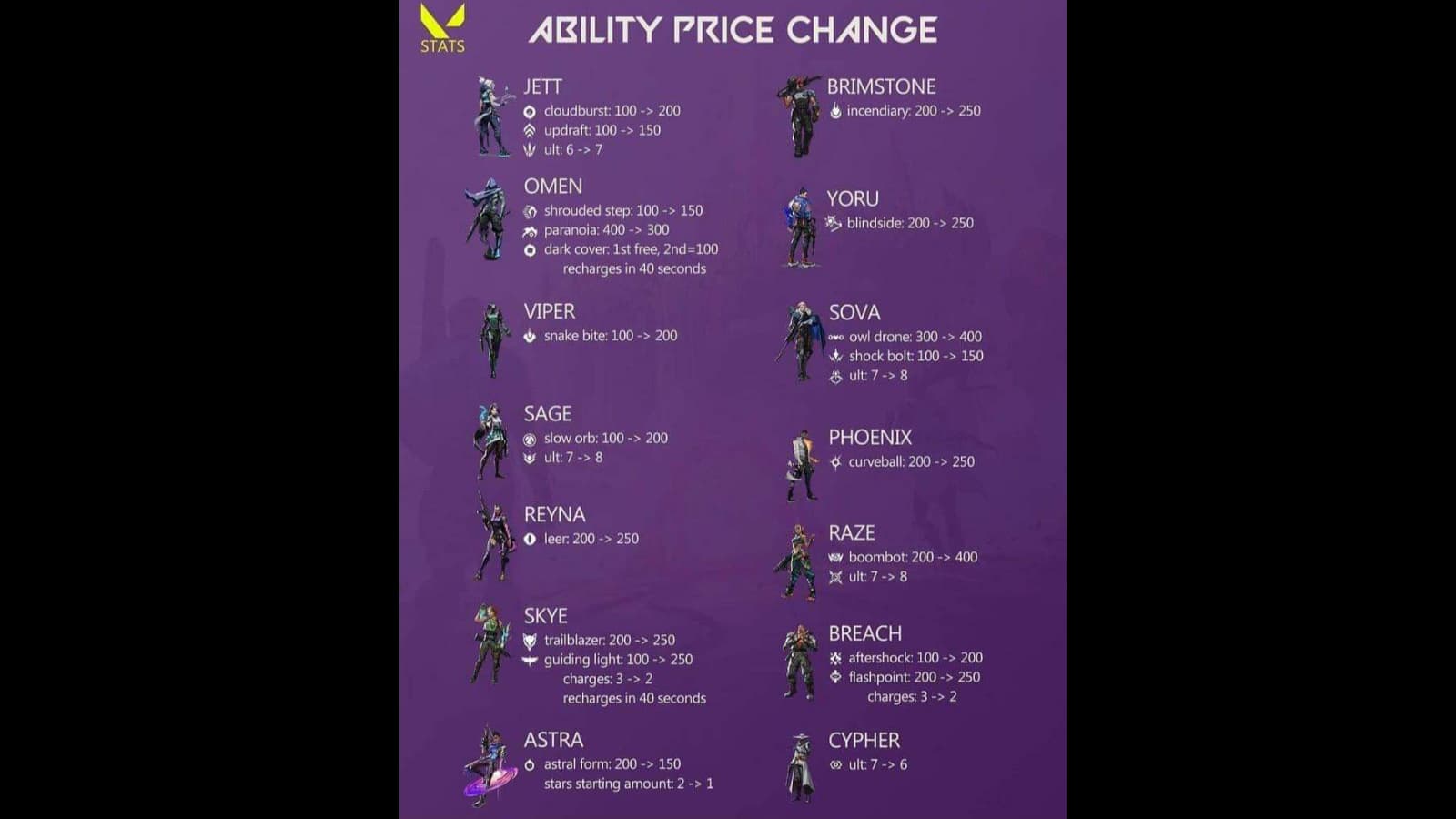 It seems Valorant has combed through every agent mindfully and restored balance upon the game, other than the weapon price changes. While many seem even with the Raze nerf on boom bot price, and Viper's snake bite increase besides the required ultimate points increment of many agents like Jett, Raze, Sova, fans are divided on the repeated Sage nerfs.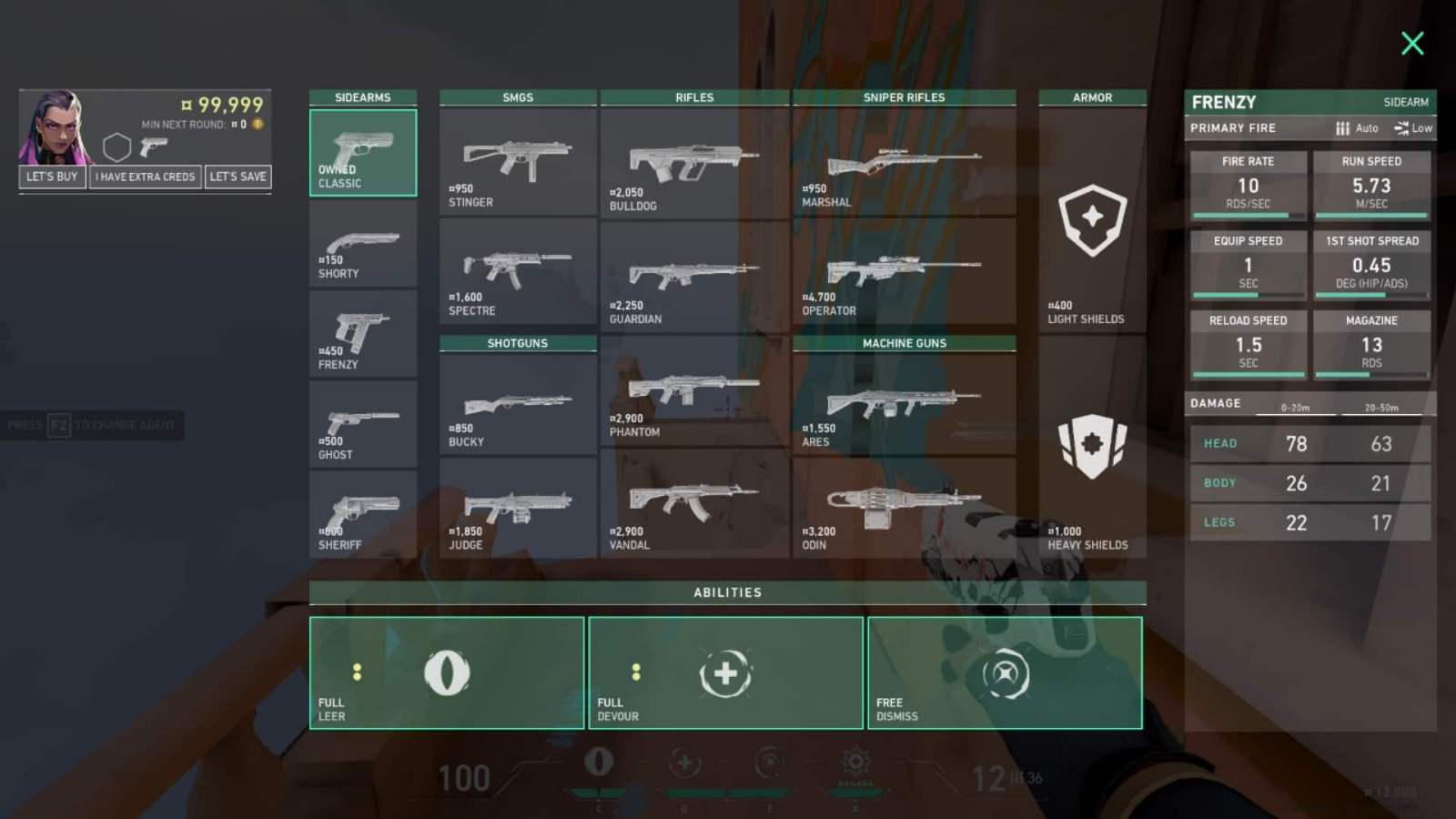 Many guns will undergo price drops, and the economy of Valorant will certainly change. Valorant currently has 17 guns, available to use, each with its own individual strength and set of stats. There are sidearms, SMGs, shotguns, rifles, snipers, and machine guns. most weapons are undergoing a price drop, whereas only Judge has undergone a price hike by 200 credits.
Frenzy : 500 >>> 450
Stinger : 1100 >>> 950
Bucky: 900 >>> 850
Judge: 1600 >>> 1850
Bulldog: 2100 >>> 2050
Guardian: 2400 >>> 2250
Marshall: 1000 >>> 950
Operator: 5000 >>> 4700
Ares: 1600 >>> 1550
To top these, Operator has been buffed and can now be used both in the attacking and defensive sites to an advantage. The operator has been the strongest and the most controversial weapon in Valorant that faced many nerfs and buffs in course of time. Considering the price drop or hike is a form of buff and nerf, respectively, Operator buff does not sound too anti-climatic.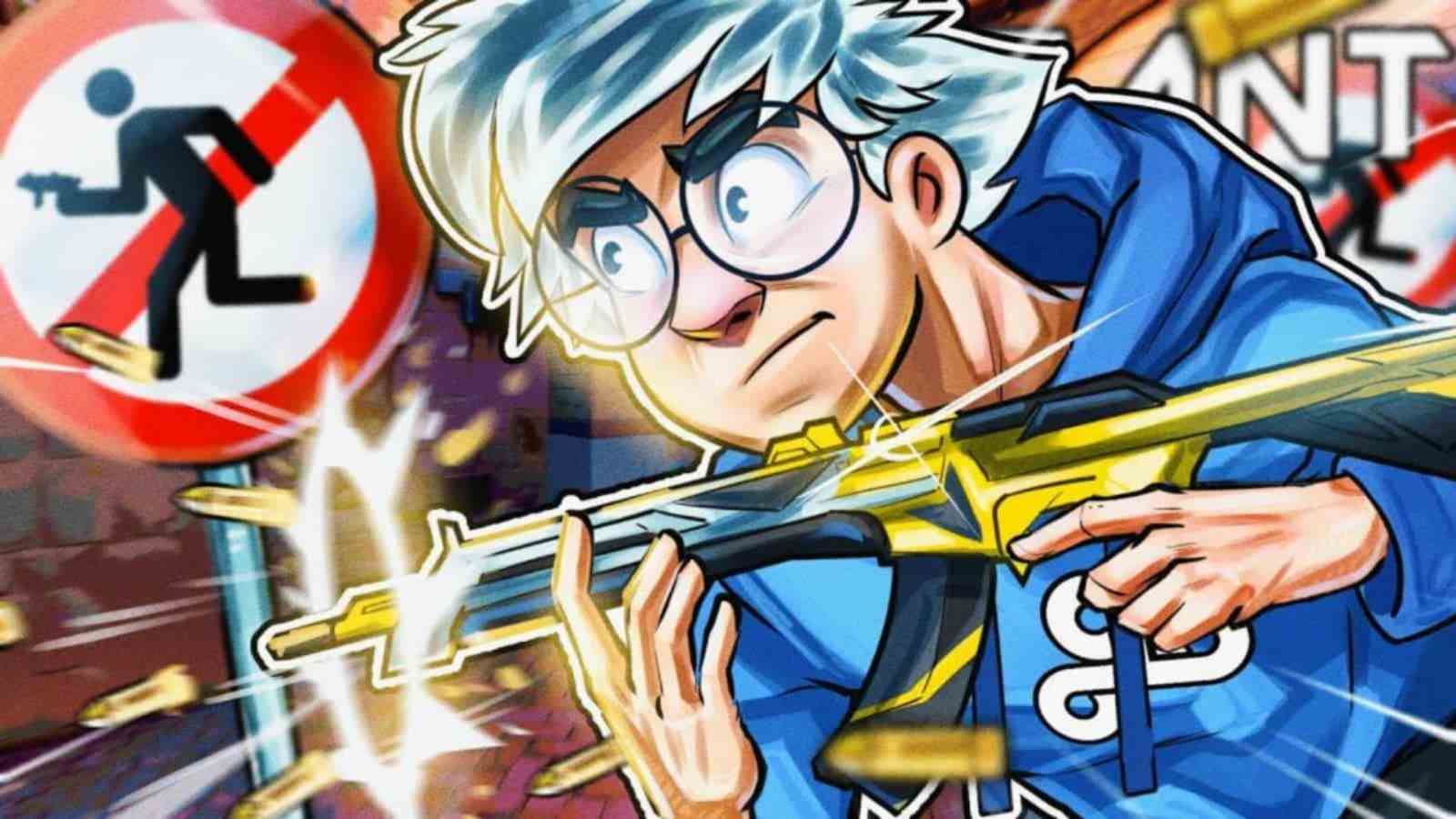 Valorant PBE Servers will go live from 9th July, a new test environment where Valorant players can try out new changes to the game ahead of the release of an actual patch in the live servers. The server will be open to a limited number of VALORANT accounts from the NA region.
Lastly, he developers are making a second pass to make run-and-gun a thing of the past. While the exact numbers are not available ahead of the launch on June 22, lead designers Max Grossman and Sal Garozzo explained they want to "better reward proactive and precise movement." Let's hope this change will give in for more players to shoot it the right way, and push players towards a better gameplay experience.
---
Also Read: Valorant: New Agent coming alongside Balance changes in Patch 3.0