Valorant Fast XP: Valorant is a free game that also gives free rewards along with more XP (Experience Points) to players, including weapon skins. Players usually get a decent and fixed amount of XP for each game they play, depending on win/loss, round played, etc.
The new Episode 3 Act 2 also allows players to gain XP faster than the usual rate in various ways. The article speaks about the ways players can get more XP and upskill fast to unlock several rewards, including agents.
Read More: Valorant KAYO Agent Contract: KAYO Gun Buddy, KAYO Classic, and more.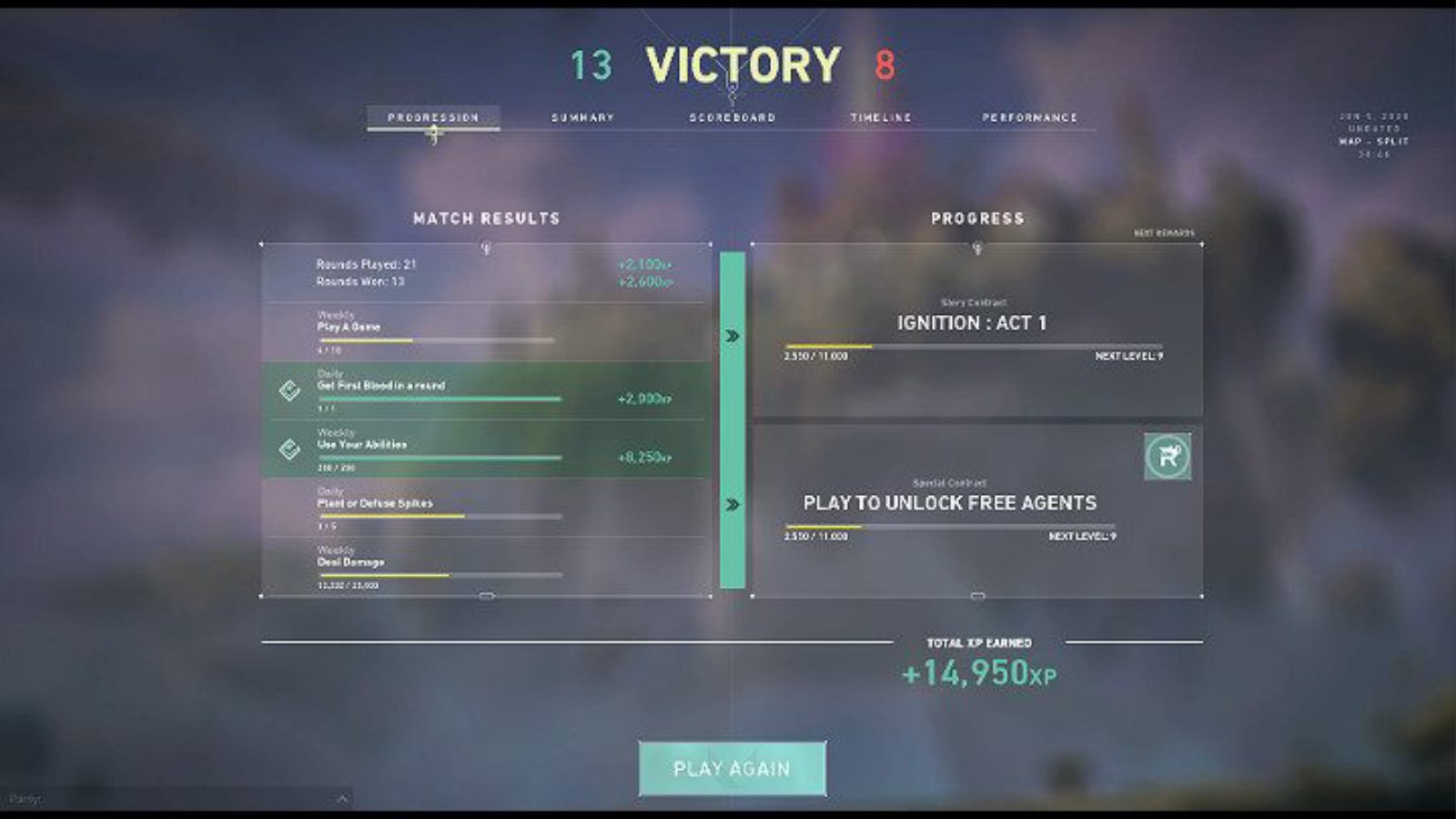 Valorant Fast XP: Get more XP Faster
Spike rush/Escalation/ Deathmatch:
While it may sound anti-climactic, spike rush and deathmatch are the best way to gain XP faster even if Unrated/ Comepteive games seem to give more XP per match.
One game of spike rush takes up to 5 minutes but offers 1000 XP whereas an unrated of 50 minutes offer up to 4,700 XP, that too if you win.
Battlepass:
The new episode has brought with it a new feature called the XP boost that gives players extra XP per game played. Until now we had a battle pass each season to show off much XP grind players have done, and as reward players get many cosmetics and in-game items like sprays and gun buddy.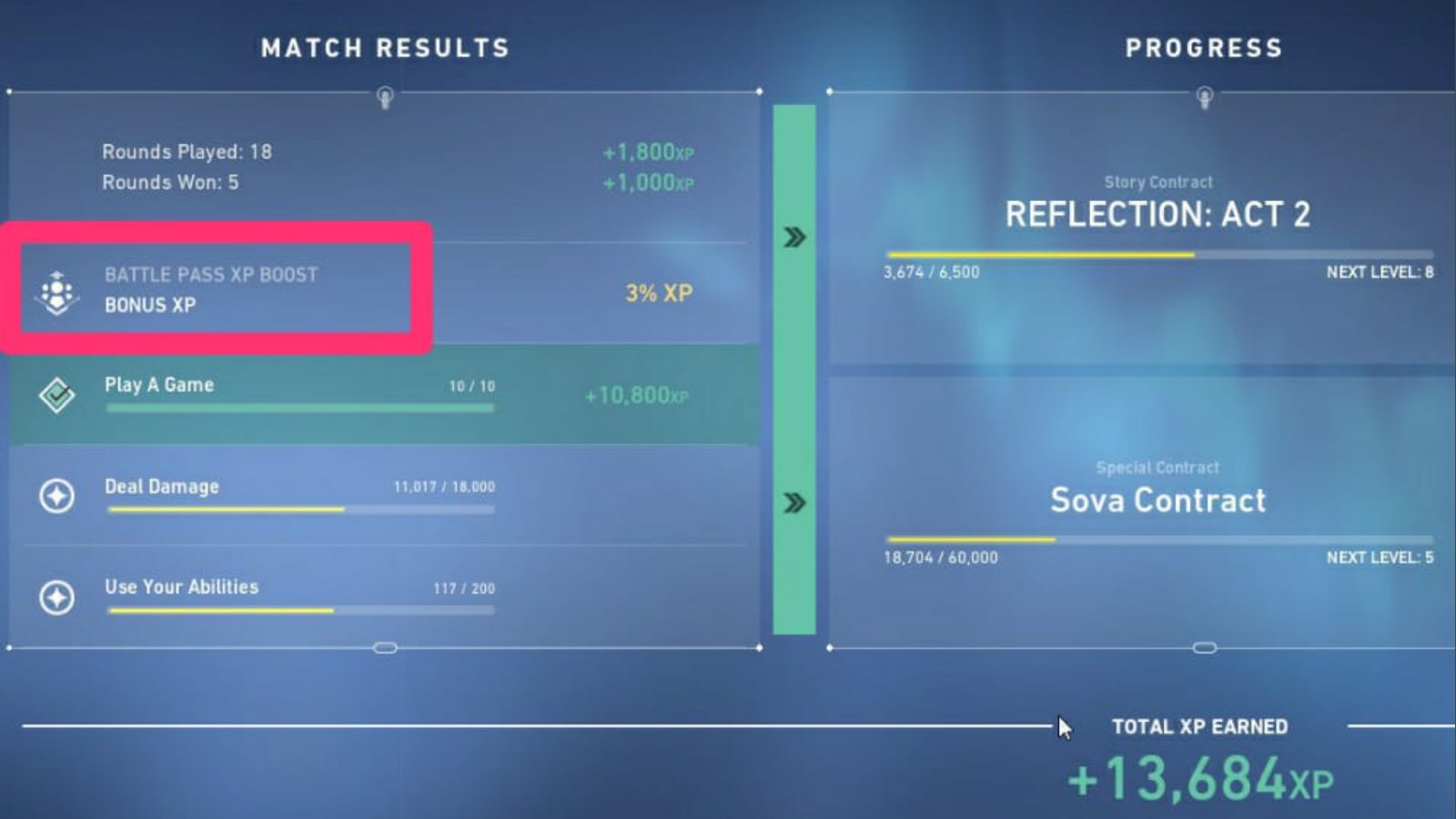 It allows 3% extra XP for the amount of XP earned per game but works only for players with the premium battlepass. So, if you are desperate for that XP farm, might as well spend a few bucks.
Daily and Weekly Challenges:
It is the fastest way to level up your XP game as these challenges provide a huge amount of XP. Daily challenges in Valorant expire daily and offer up to 2000 XP while weekly ones give from 14,500-19,000 XP for each. It's the easiest way as well.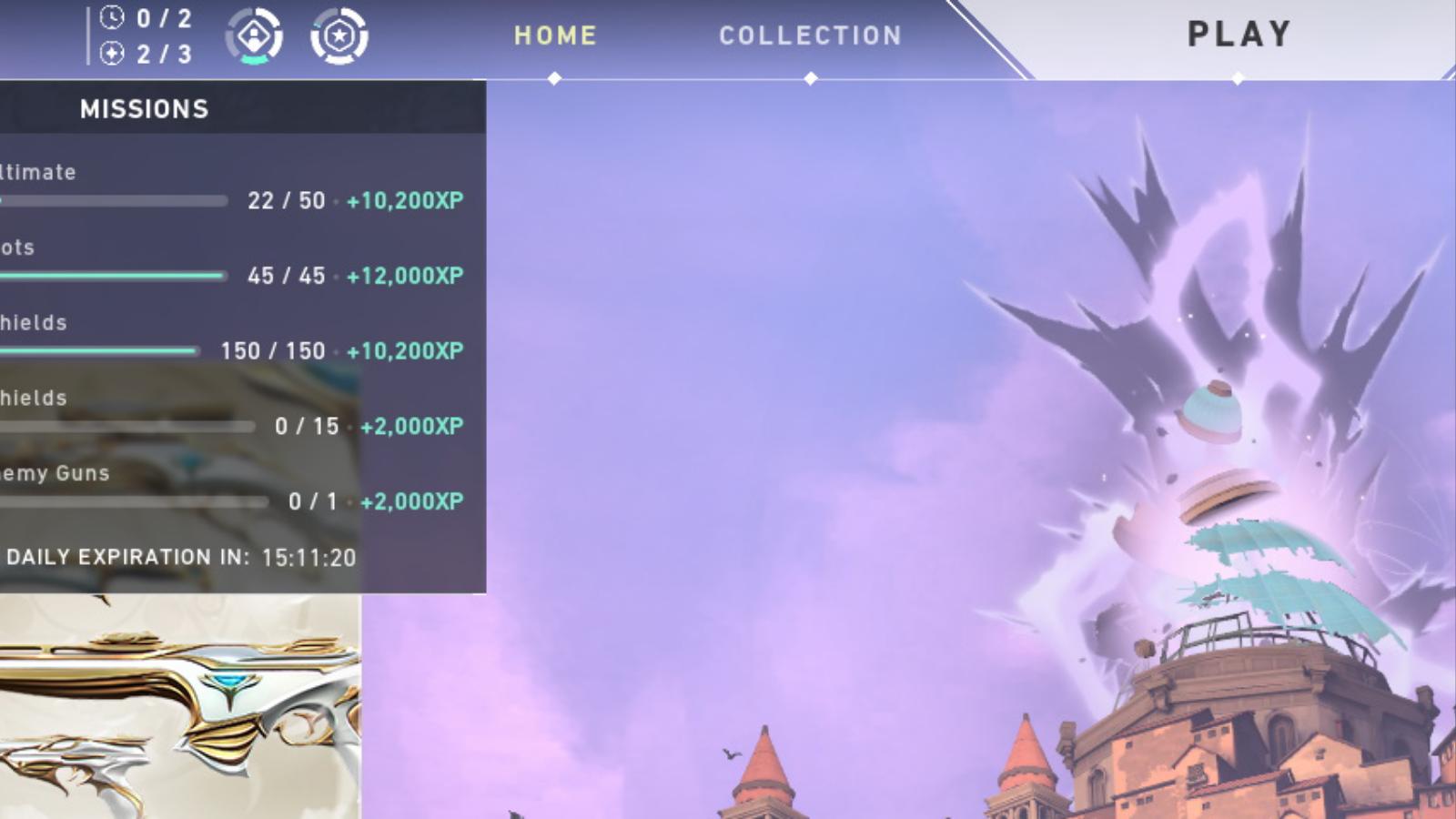 Also Read: VALORANT Patch Notes 3.0: All-New Changes in Episode 3.