"The new Agent is coming soon enough, and we're looking forward to seeing what you think when they finally say hello!" The article speaks all Valorant Kayo, the 16th agent, and KAY/O Agent Contract. In Valorant every agent's Agent contracts reflects a part of the agent itself. These items may feel like just any other normal items if you don't care about the backstory of the agents much, but if you do then all the items in Agent contract items tell so many stories. In the end, Its always nice to have gun skin made just for your main agent.
Agent Contracts
In Valorant every agent has its own agent contract. Each Agent contract has 10 total tiers. Every agent contract contains some 2 titles, 2 Player cards, 1 gun buddy, 1 gun skin, few sprays and the agent itself. You can just grind the game and gain XP to complete the Agent Contract and get all the item for absolutely free.
KAYO Agent Contract
Like all the other agent contracts, KAY/O Agent Contract has total 10 tiers. Each tier has a unique item.
Here are the item you will get after completing KAYO's Agent Contract:
Tier 1: DRAINED SPRAY
Tier 2: VALORANT KAY/O CARD
Tier 3: BOT TITLE
Tier 4: TRAINING BOT SPRAY
Tier 5: KAY/O AGENT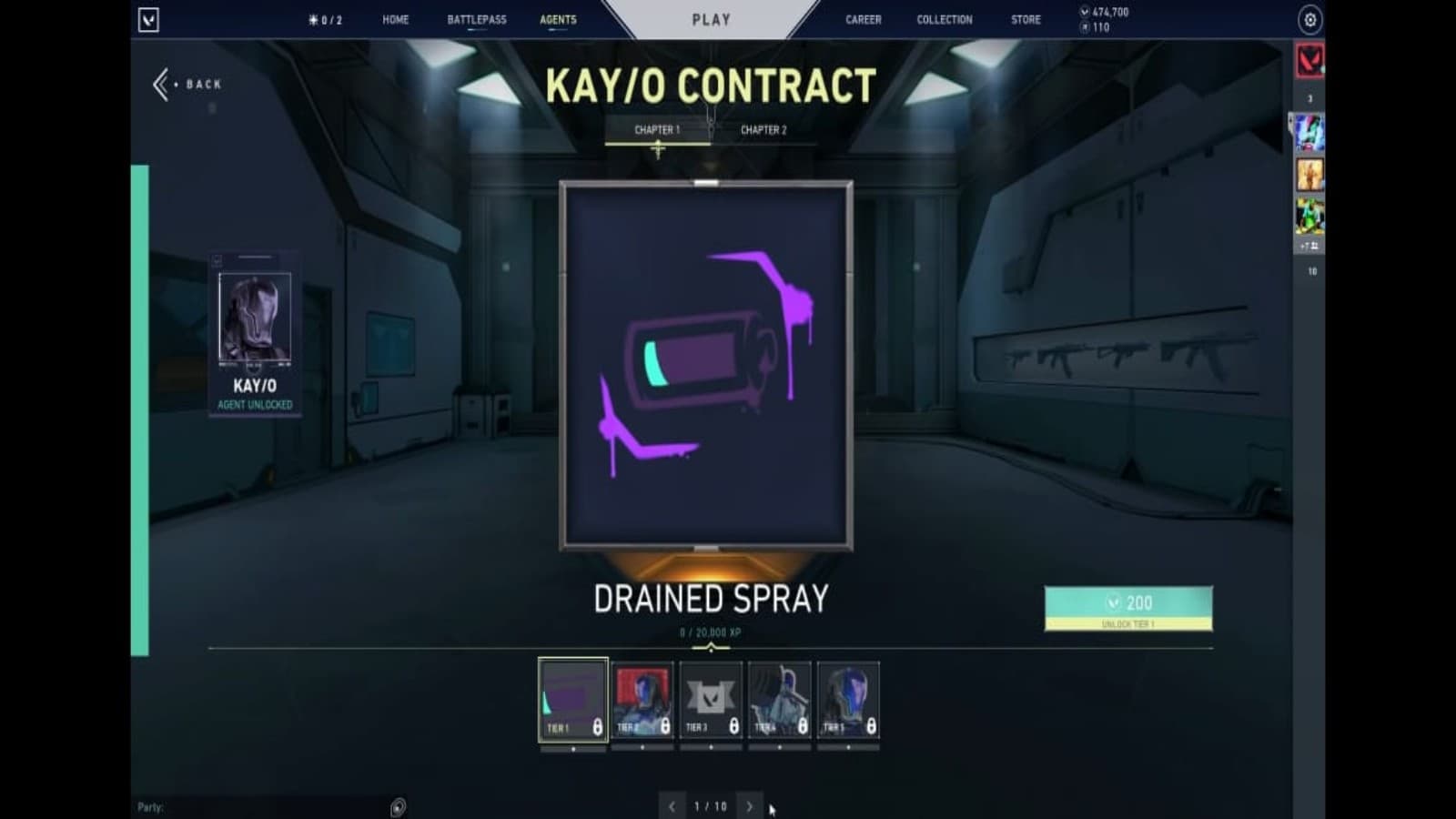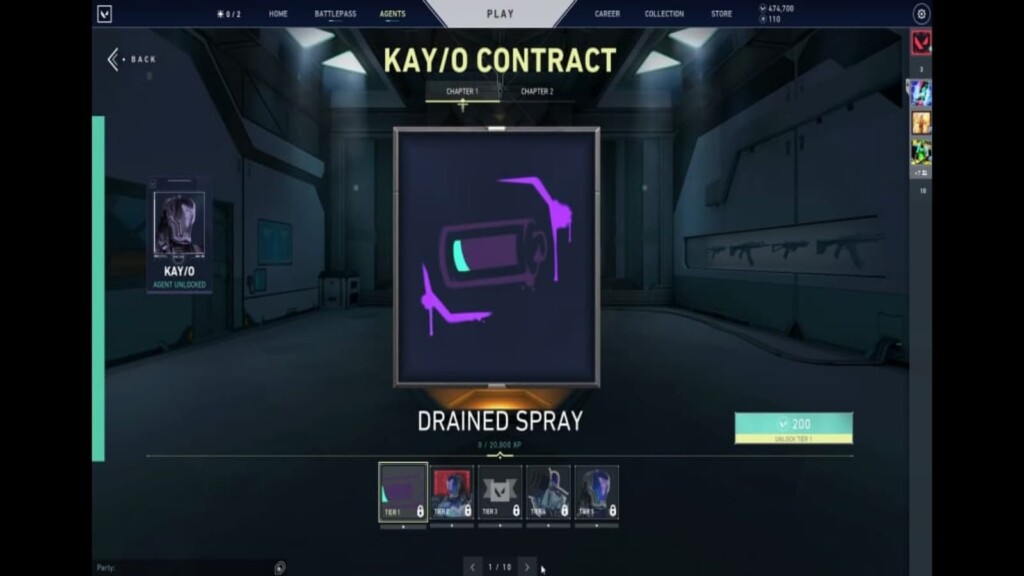 In the other half of the KAY/O Agent Contract player will get:
Tier 6: MEMORY CHIP BUDDY
Tier 7: KAY/O SPRAY
Tier 8: BUILT DIFFERENT SPRAY
Tier 9: MEMORY LOG CARD
Tier 10: FIRE/ARM CLASSIC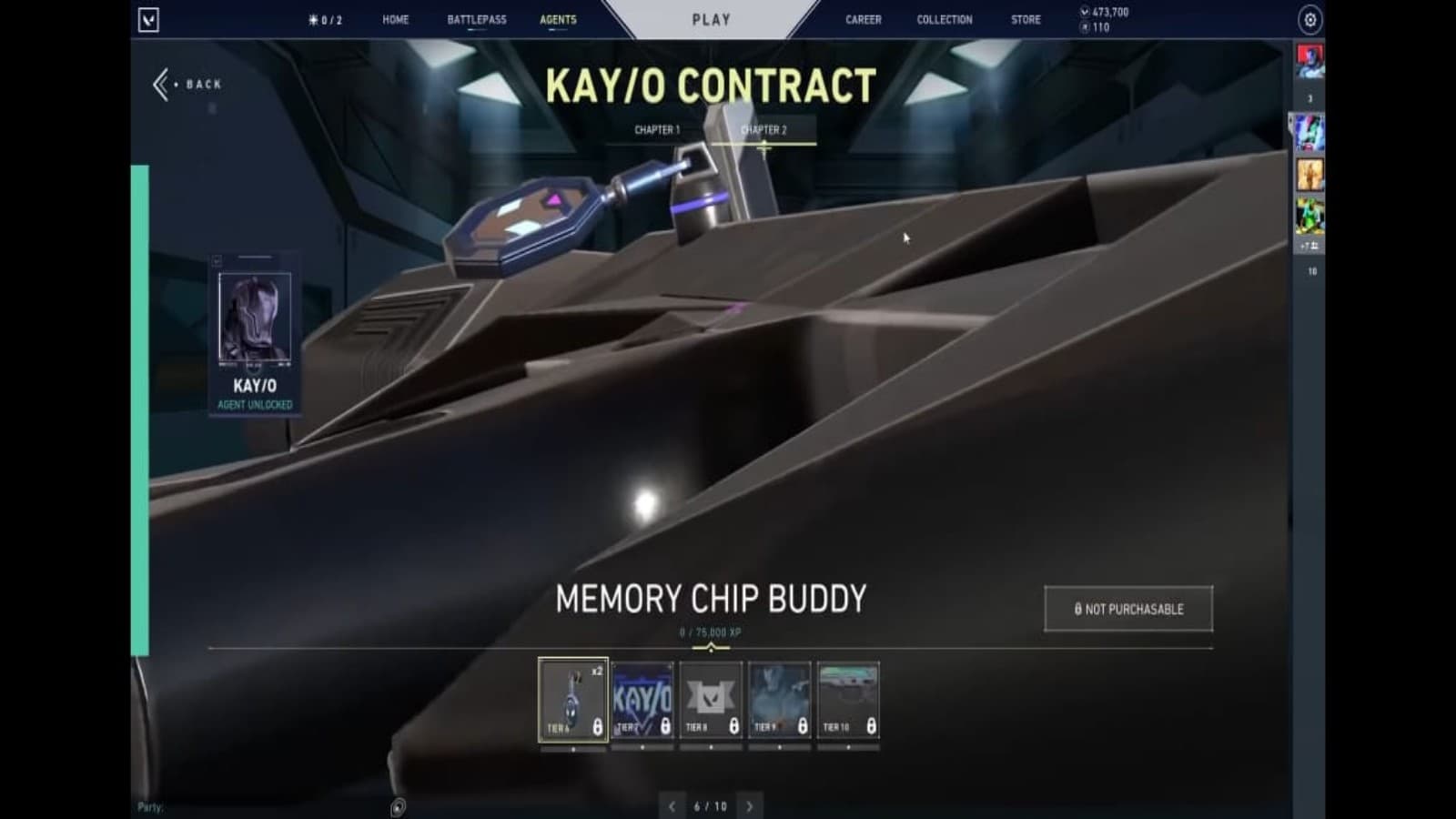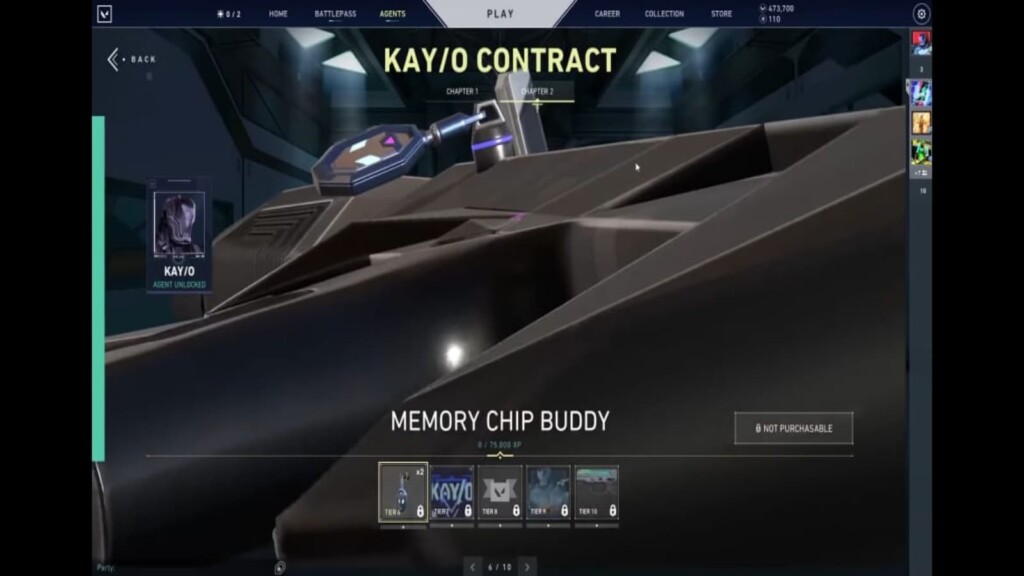 KAYO Classic (FIRE/ARM CLASSIC)
Like all the other Agent Contracts, In KAYO's agent contract players will get a free gun skin on tier 10. In KAYO's contract, players will have a KAYO Classic which is called the FIREARM CLASSIC. Undoubtedly this classic can be one of the best classic skins in Valorant.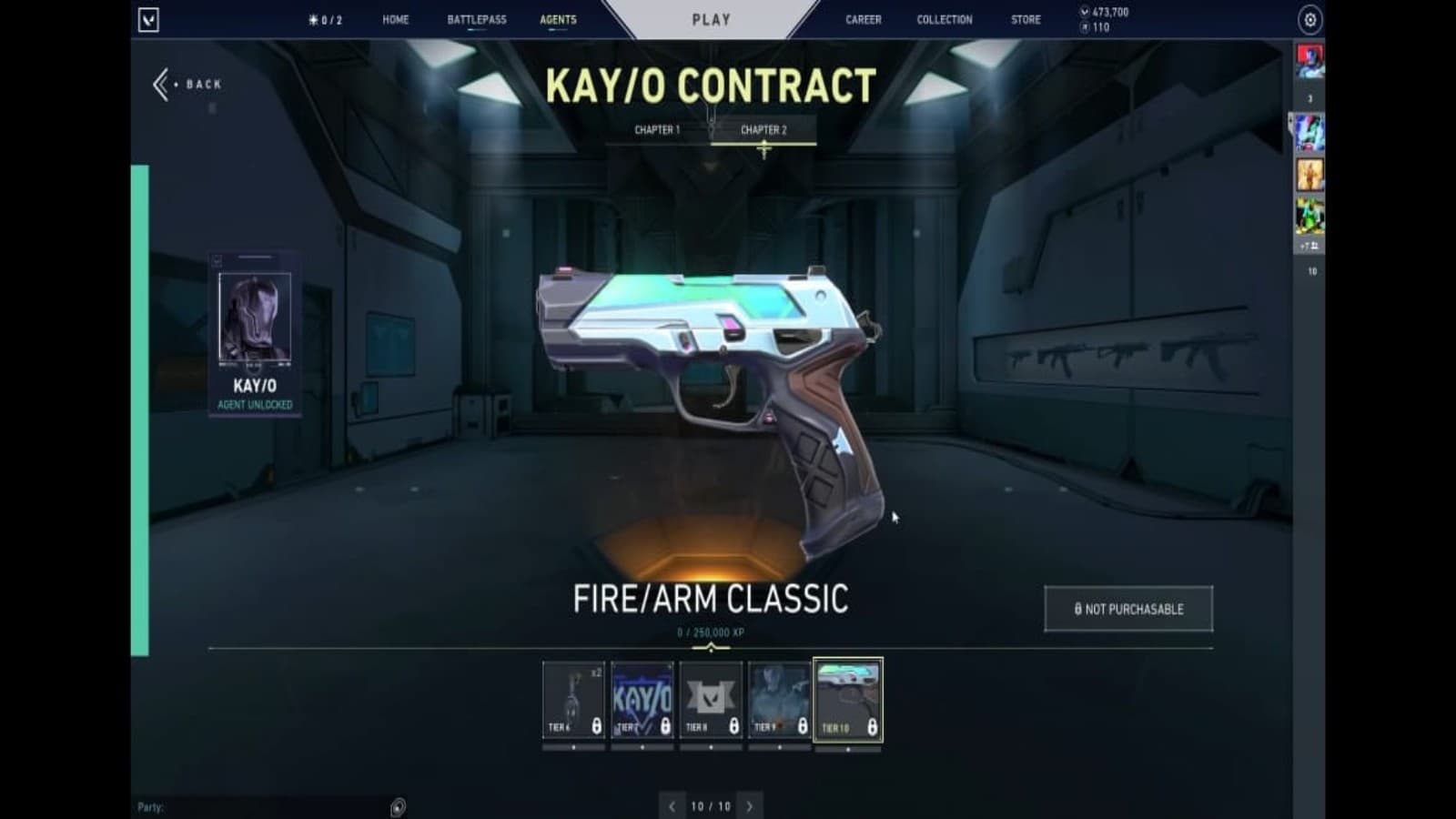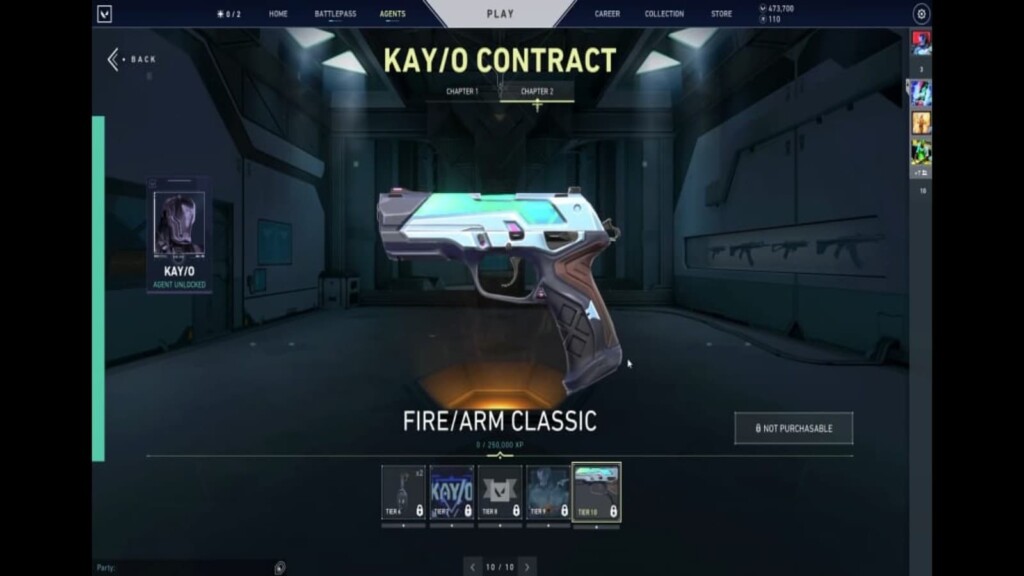 KAYO's Contract also hints to an interesting Valorant Lore and possible relation between KAYO and BRIMSTONE.
---
Download Valorant to play with the brand new agent and get the exciting items from KAY/O's Agent Contract.
Also Read: ShahZaM vs Boaster: Who is the Best IGL in Valorant?