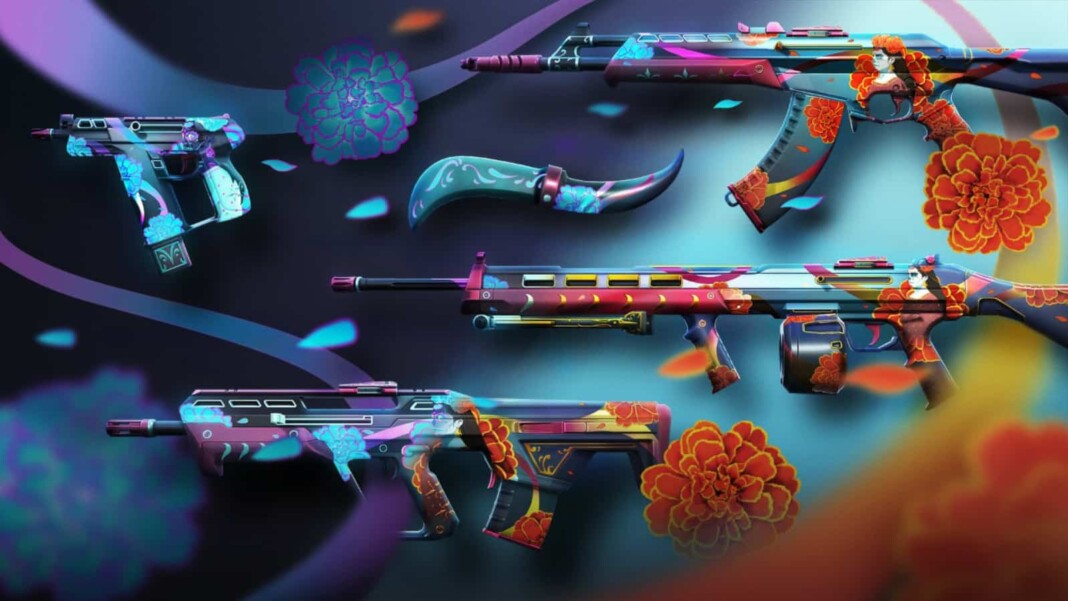 VALORANT New Bundle Leak: Valorant is on a roll after releasing the recent hit Valorant RGX 11z Pro Skin Bundle. Another new bundle has been leaked by a popular data miner and the Nunca Olvidados or 'Never Forgotten' will arrive soon in the game, with 4 weapon skins and of course, a knife. The article describes the all-new Valorant New Bundle Leak, named Nunca Olvidados or 'Never Forgotten' in Episode 3 Act 2 and when it will arrive.
Related: VALORANT Episode 3, Reflection: Every Change Introduced
VALORANT New Bundle Leak: Nunca Olvidados
The new Valorant Never Forgotten bundle is a very unique bundle and is unlike every bundle in Valorant, with sophisticated designs and a splash of colors. It has been leaked by Mike from ValorLeaks, a very popular data miner of Valorant. Riot always treats the Valorant player base right with new and innovative skins. Every gamer in the world can agree that Riot is the best in the in-game cosmetic game. Riot always comes up with unorthodox skins with unique animations.
While not much information has not been revealed about the new bundle, it includes 4 weapon skins, one melee, and a fascinating player card. The weapons are:
Frenzy
Bulldog
Ares
Vandal
Melee (CATRINA )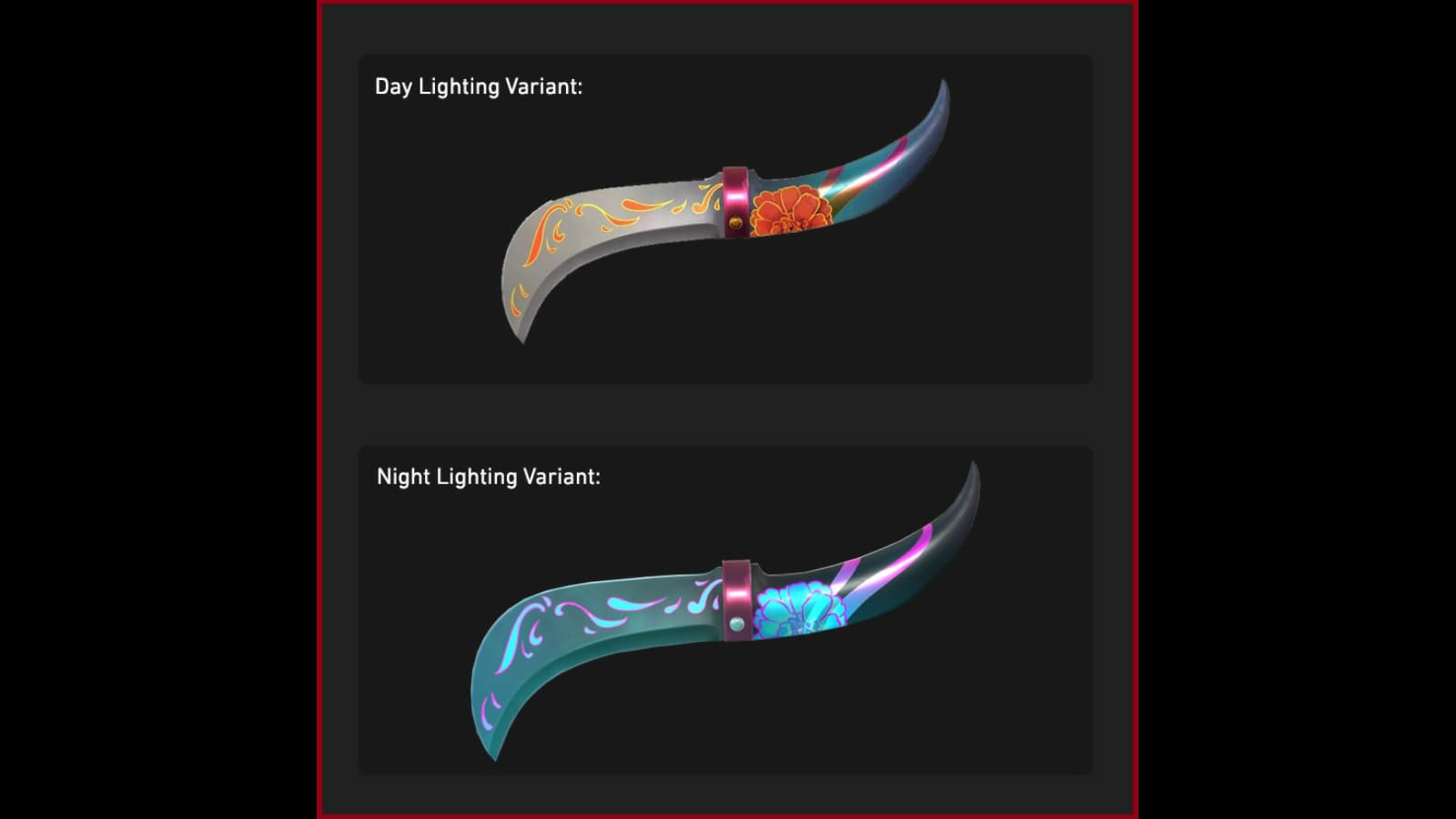 In another very recent tweet, Mike has also informed this new skin bundle will be light reactive and will change variants depending on where the player is on the map. The day variant seems to be on the brighter side, with orange hues, and the night variant is a cooler blue color. Variants of the base color of the skin are yet to be known as well as the different levels or finishers. Riot Games confirmed that the new skins will be available in the game on Wednesday, October 20th, 2021, and getting the whole bundle in the collection would cost players 5,100 VP.
---
Also Read: VALORANT New Ranking System: Competitive Changes, 'End Of Act' Tournament in Episode 3