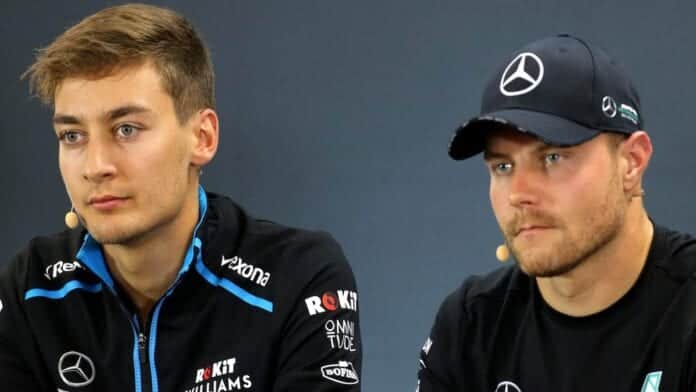 Even though Valtteri Bottas secured the pole position in Portuguese Grand Prix qualification, he wasn't able to out-race him teammate Lewis Hamilton. On being asked upon his performance and being replaced by George Russell mid-season at Mercedes, Valtteri Bottas states his disapproval of any scenario of this sort happen.
Currently Valtteri Bottas is 37 points behind Lewis Hamilton. With the latter in the lead of the championship, Bottas was also asked whether he was worried about team orders coming into play at Mercedes, and whether he might be asked to support his team mate in the title battle against Red Bull's Max Verstappen.
"About any team orders, etc, I'm not worried to be honest – not at all – I know there's a bit of a gap now but it's super early days and for me there's no point starting to think about that, so, not worried," Valtteri Bottas replied.
What did Valtteri Bottas say? 
"No, because I know I'm not going to be replaced in the middle of the season; as a team we don't do that. I have a contract for this year, and I think there's only one team that does that kind of things in F1 and we are not that," Valtteri Bottas said as per Formula 1, referring to Red Bull who have twice swapped drivers mid-season in the last six years. 
"So no pressure from my side and I know how things are. There's always bulls*** around, that's part of the sport." 
Whether or not George Russell actually replaces Valtteri Bottas at Mercedes remaisn to be seen. But it does feel like things are going to heat up between the two in the remainder in the F1 2021 season. 
Also Read: Max Verstappen is no longer the driver he used to be;…