Goodbyes are always difficult, especially to ones we love. American tennis star, Vania King bid adieu to the sport she truly loves at the Volvo Car Open. She called time on a brilliant career at the age of 32.
As a 16-year-old qualifier, ranked World No.721 at the 2005 US Open, King made headlines when she upset Klara Koukalova to reach the second round. She reached the career high of No.50 in singles but it was Doubles that King excelled in.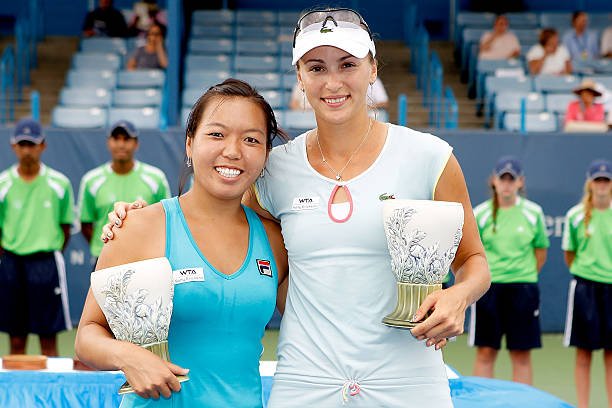 She won 15 career titles, reached a career high of No.3 and contested four Grand Slam finals, winning two of them alongside Kazakhstan's Yaroslava Shvedova– the 2010 Wimbledon and US Open.
 I'm emotionally ready to retire: Vania King
In an interview, King revealed that her doubles partner asked her to continue playing and she was to actually retire last year but now she was emotionally ready to call her career off.
She said: "This is definitely my last tournament. Slava has asked me to play more, but I don't think so. No. I'm emotionally ready to retire. I was ready last year. I was supposed to retire in Charleston last year, but then Covid hit."
In 2010, the duo won Wimbledon as unseeded outsiders. Kind shared some memories about the same.
"It was a rollercoaster. We only started playing together two weeks before Wimbledon. Slava had her bags stolen the week before, so she had two generic racquets she'd bought at the pro shop."
"We were really gelling on and off the court. We were just relaxed and happy. At every subsequent match, we had more and more ballet dancers coming to watch. In the final, we had a full box of about 20 people, having just gone there with a couple of team members," she added.
King concluded by saying that she wants to be remembered for being a really good tennis player who could defeat anybody.
Also read: 'Six or seven people can win a Major now,' Dominic Thiem speaks on Grand slam contenders