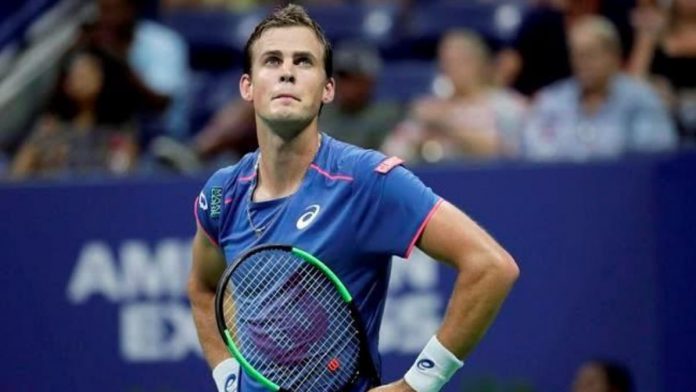 Vasek Pospisil playing against Mackenzie McDonald in their round 1 match at the Miami Open 2021, made the headlines that eclipsed the exciting 3-setter game that the players were involved in.
Vasek Pospisil at the end of first set was very vocal about the ATP Chief Andrea Gaudenzi and hurled abuses at Gaudenzi in the heat of the moment. Pospisil looked highly unsettled in the game and had a brain-fade moment when he launched the ball out of the court venting his frustration on the ball and later on his racquet, breaking it to pieces.
The chair umpire, Arnaud Gabas intervened on the poor sportsmanship shown by the Canadian who was smashing his racquet on the towel box, which further made Pospisil angry who in retaliation asked, "What? I can't do that?" to the umpire, which resulted in a warning to Pospisil.
In the second set, which Pospisil won, his anger was still visible that eventually led to him making silly errors, saying more 'pleasantries' on the court which eventually got him a point's penalty from the umpire. While taking a break, Pospisil was questioned by the umpire for his strange never seen before behaviour which brought out a bigger controversy.
Pospisil told the umpire that he had been subjected to a very vocal bawling-out by the ATP Chief in the player meeting.
"What's happening today? An hour and a half yesterday, the chair of the ATP f* screaming at me in a player meeting, for trying to unite the players," Pospisil said. "For an hour and a half," he added. "The leader of the ATP. Get him out here, F* asshole."
"You want to default me, I'll gladly sue this whole organization," says Vasek Pospisil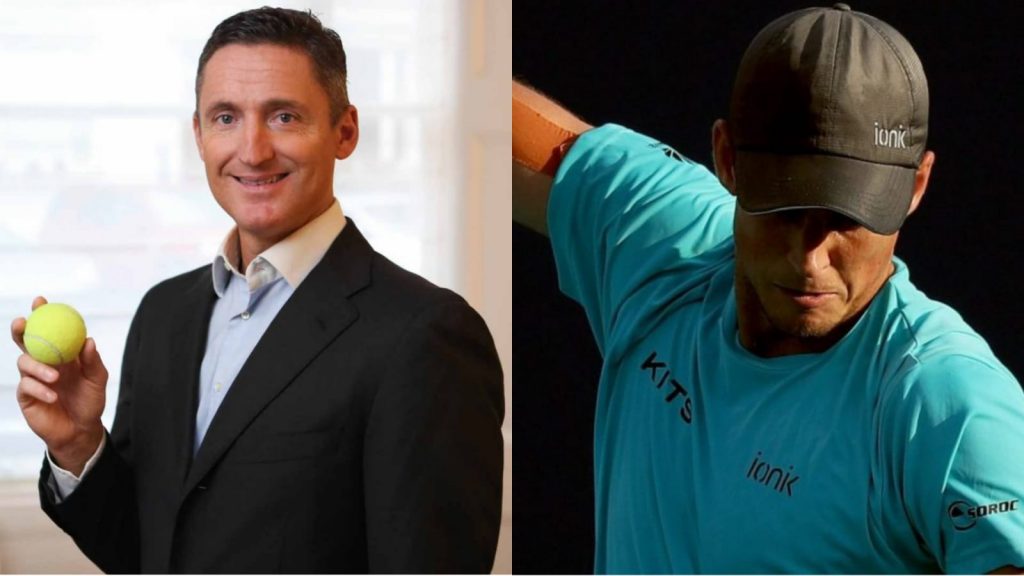 Tha Candian appeared to threaten the ATP and Gaudenzi. He was found saying, "Why am I supporting this f* (tour)," Pospisil continued. "You want to default me, I'll gladly sue this whole organization."
Andrea Gaudenzi has been unhappy with Vasek Pospisil an Novak Djokovic for their role in the creation of the PTPA (Professional Tennis Players Association). There have been rumours that players are facing various issues in the bio-bubble system in place along with the reduction of prize money.
The Miami Open has approximately had around 66% of prize money deducted due to the pandemic, and many other tournaments are following the same suite. The PTPA have voiced their opinions for the financial interests of the lower-ranked players and have raised concerns over their financial security.
All these has led to Andrea Gaudenzi being agitated by PTPA intervention. Pospisil had to unfortunately bear the burst of the ATP Chief who reportedly called Pospisil 'uneducated' and 'ignorant' in the meeting in front of other players who were also the part of the meeting, which made the Canadian feel embarrassed and angry.
Vasek Pospisil later apologised on Twitter saying "I disrespected the game I love and for that I am truly sorry."
Also Read: Key dates for the 2021 French Open declared