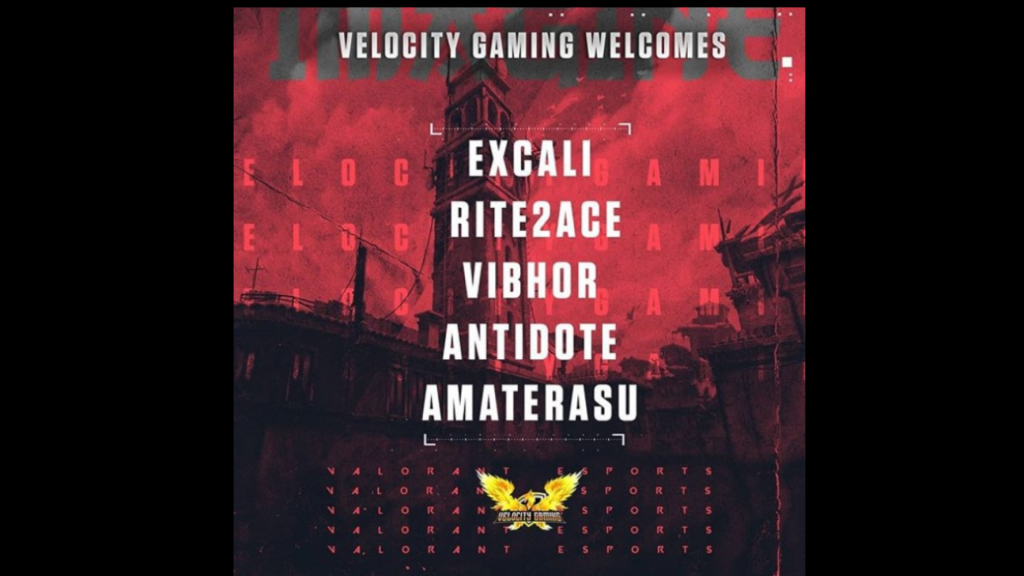 Team vertigo was recently signed by Velocity gaming, who finally expanded into Valorant eSports, after their incredible plays. This news enlightened fans, as team vertigo already has a strong base in India.
Team vertigo gained all the attention in the subcontinent, when they won the AMD Valorant Cup, which was hosted and managed by the eSports club.
This particular tournament had a price pool of 70,000 INR, which team Valorant finally won after a hard fought victory.
This victory was very essential and proving, as Team Vertigo showed the entire Valorant scene in Asia, as to what they're capable of.
They fought through all the rounds, which consisted a total of 384 teams. This was one of the major tournaments to be held in Asia, before Riot Games announced their ignition series in different parts of the world.
This was enough to turn all heads and create hype about the team, as this showed how much business they actually meant.
Inside reports said that 3 other major organisations were really looking forward to sign this team, but Velocity gaming seems to have won the race, as they acted quicker.
Velocity gaming officially announced this news on their Instagram handle, along with their current lineup.
Velocity Gaming roster consists of :
Tejas 'rite2ace' Sawant
Karan 'excali' Mhaswadkar
Sabyasachi 'antidote' Bose
Anuj 'ameterasu' Sharma
Vibhor 'Vibhor' Vaid