| | |
| --- | --- |
| Name | Venus Williams |
| Age | 41 |
| Occupation | Tennis Player |
| Other sources of wealth | Advertisements |
| Net Worth | $95 Million |
| Residence | Palm Beach Gardens, Florida, US |
| Sponsors | Wilson, Electronic Arts, Kraft, Ralph Lauren, and Tide. |
| Charity | NIL |
| Marital Status | Not married. |
| Last Updated | January 2023 |
Venus Williams is an American professional tennis player who has a career-high ranking of no.1 in both singles and doubles. She is hailed as a mighty power in tennis and is credited, along with her younger sister Serena Williams, for bringing a new age to women's tennis.
Venus Williams has been ranked as no.1 for a total of 19 weeks considering both doubles and singles. Williams has won four Olympic gold, one in singles and three in women's doubles with her sister, along with a silver medal in mixed doubles, which is the record for the most Olympic medals in tennis by any female or male player.  She has also won 14 Grand Slam Women's doubles titles, all with her sister Serena Williams and the pair are unbeaten in the Grand Slam doubles finals.
Venus has 49 titles to her name and is the player with the 2nd highest career prize money earned, only behind her sister Serena. She is also one of only two active WTA players to have reached the finals of all four Grand Slams, along with sister Serena.
Venus Williams Net Worth 2023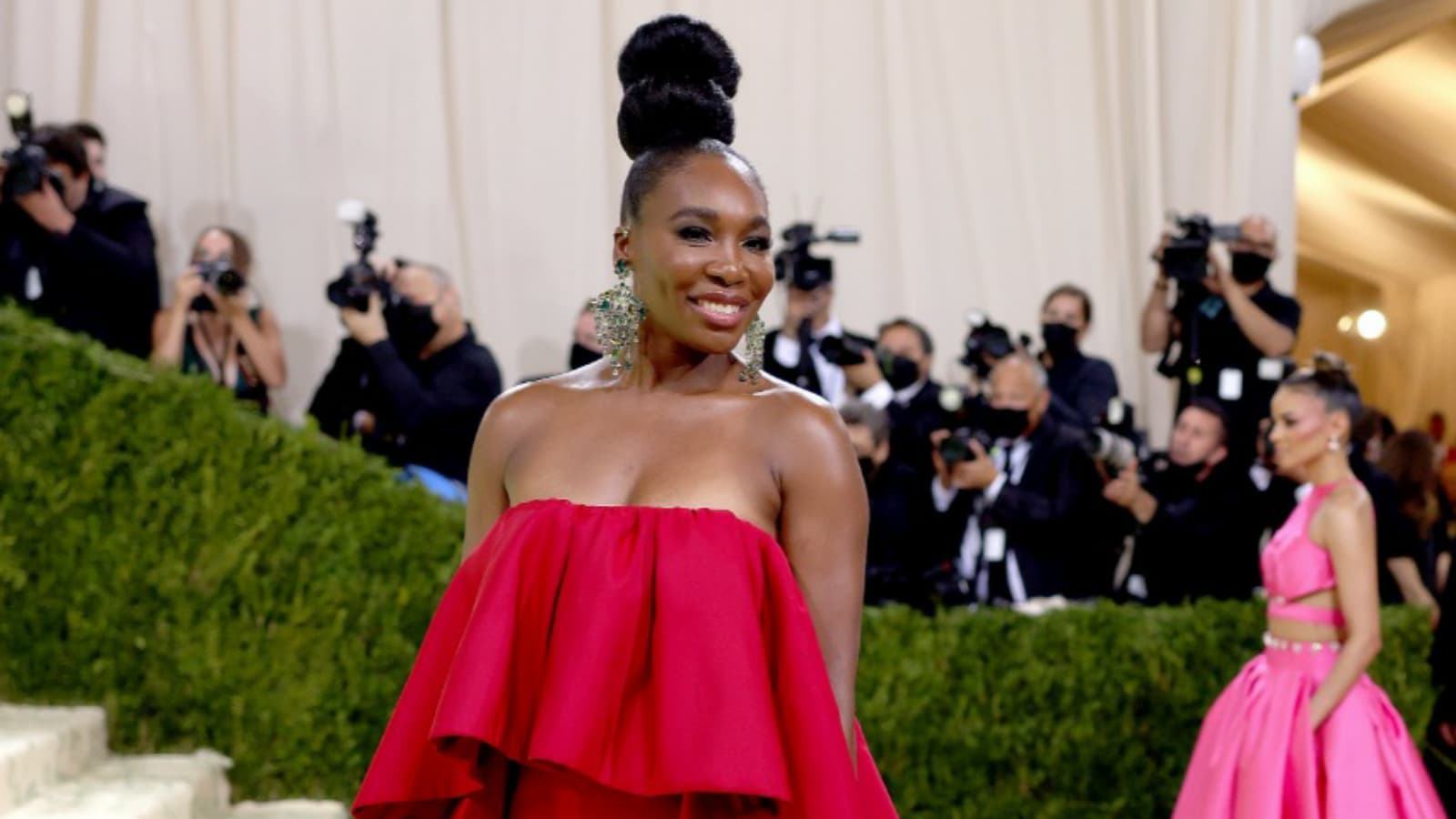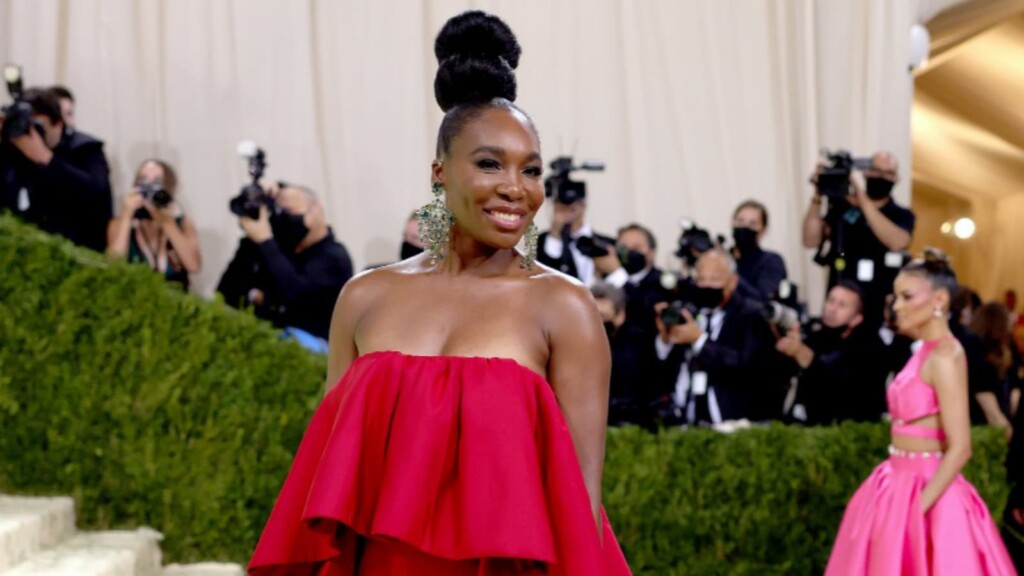 Venus Williams is one of the legends of the sport of tennis and that has proven to be very financially rewarding for her. Her prize earnings to date amount to a gargantuan sum of US$42,173,992, which is the 2nd highest career prize money of any player.
Her net worth comprising all her brand deals is estimated to be around US$90 Million dollars.
Venus Williams Endorsements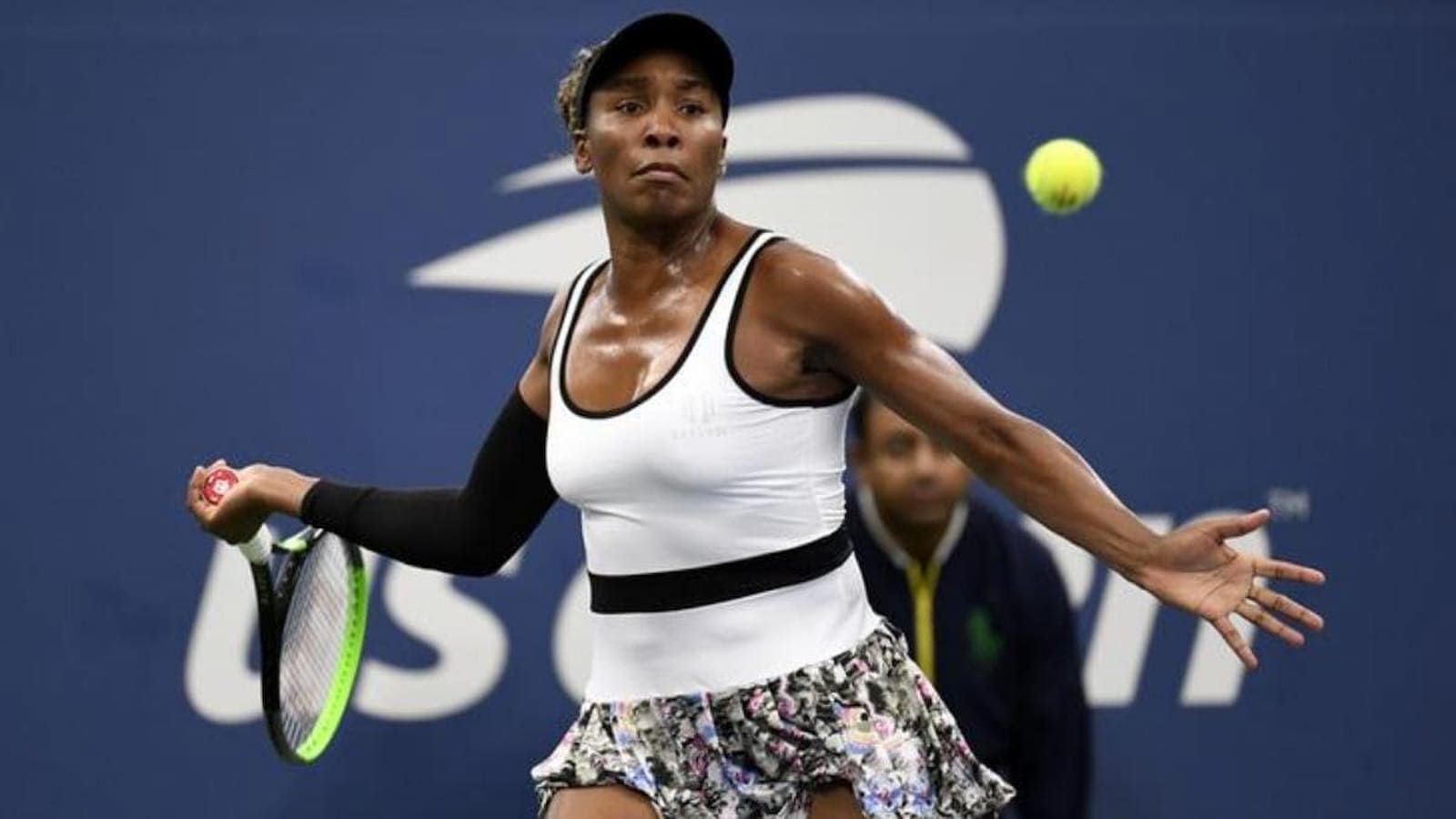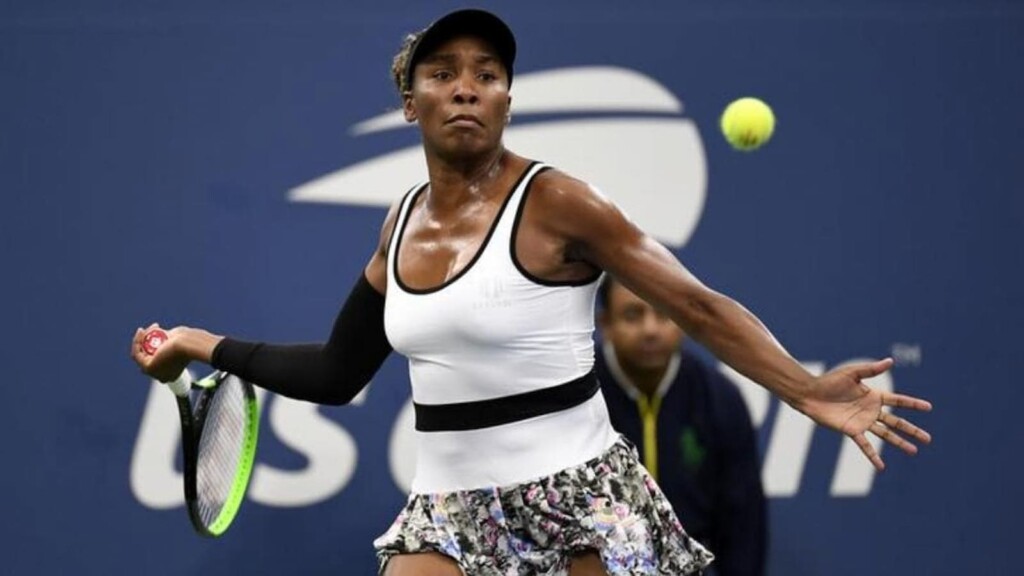 As one of the most prominent names in the game and a global celebrity, Venus enjoys a lot of recognition in terms of brands that want to sponsor her. She runs her own athletic apparel line called, EleVen, and the fashion-forward athletic outfits are designed by Venus. She wears Nike shoes on the court. Venus has also partnered with Wilson, Tide, Kraft, Electronic Arts, and Ralph Lauren. Also, she is an investor in Ellevest, an online investment resource aimed at helping women.
She uses racquets made by racquet manufacturing giant Wilson. She earned 5 million dollars in 2019 from endorsements.
Does Venus Williams have any charities?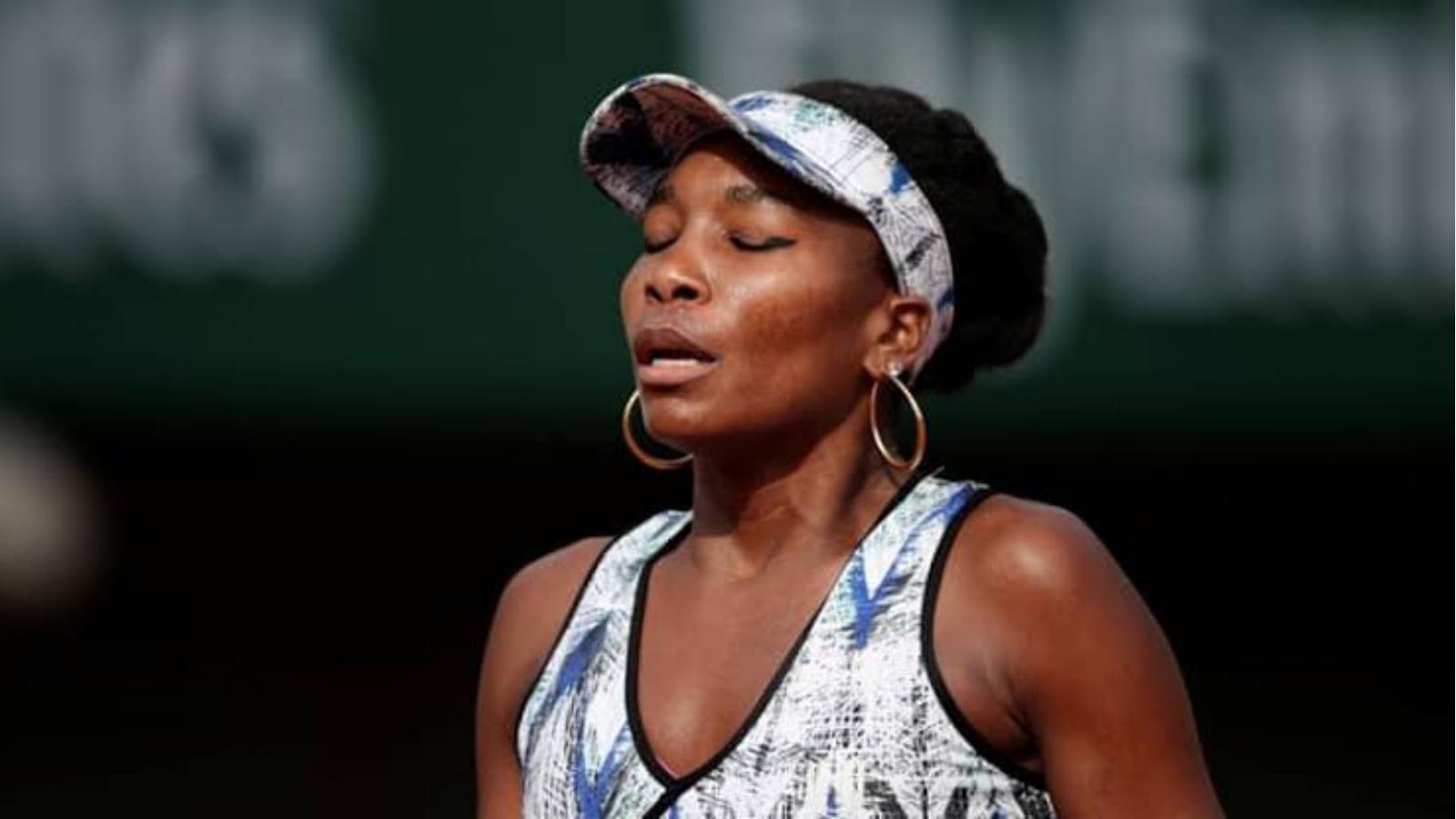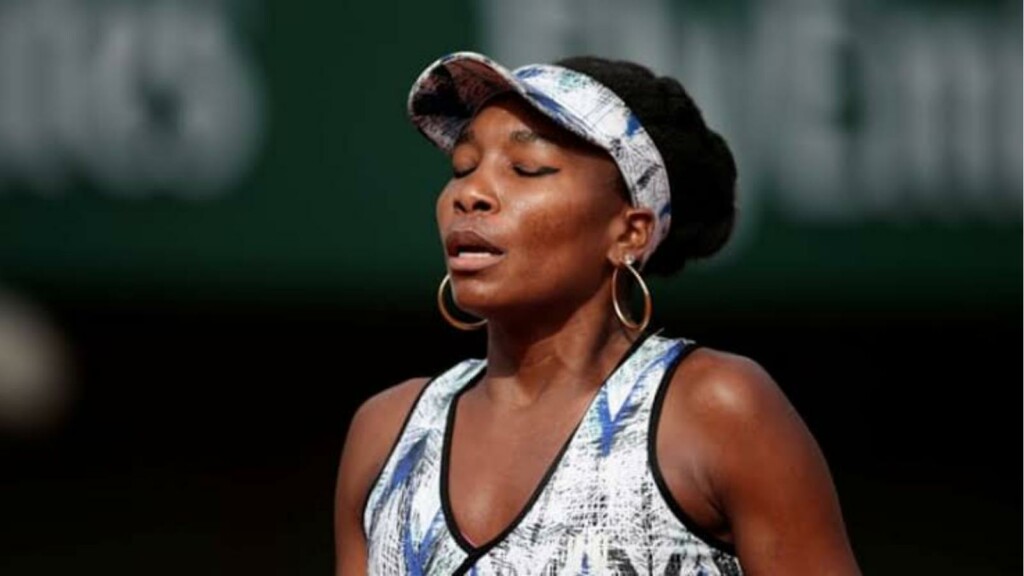 Venus does not have charities of her own but is known to be very supportive of many charities making donations and promoting many of them whenever she can. The sisters established the Williams Sister Fund to honor their late sister Yetunde Price. The Yetunde Price Resource Center will act as a community center for residents who have been affected by violence. 
Other charities she has publicly supported include American Heart Association, American Stroke Association, Elton John AIDS Foundation, and Eva Longoria Foundation.
Related: Who is Reilly Opelka's girlfriend? Is he really dating Venus Williams?
Venus Williams Career Titles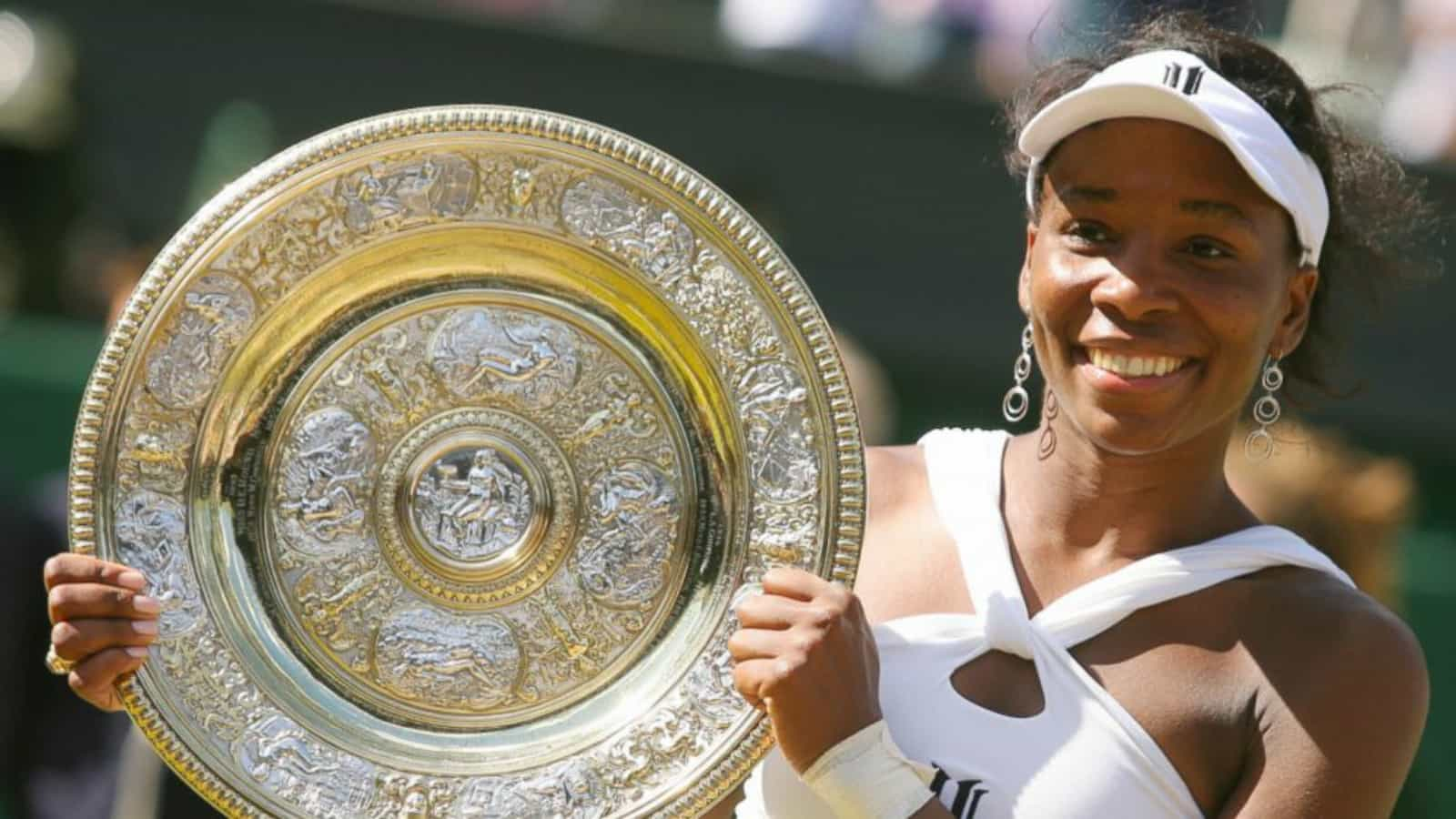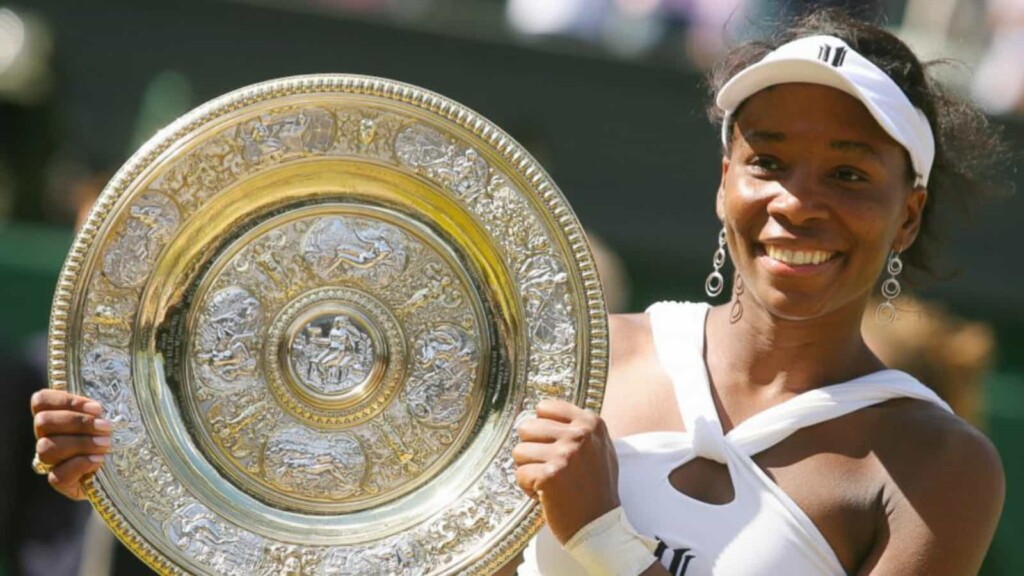 With 49 WTA singles titles, Venus is only behind her sister Serena and holds the record for the most number of WTA singles titles. She is a 7 time Grand Slam champion and also has 22 WTA titles in doubles matches.
| | | |
| --- | --- | --- |
| Event | Champion | Finalist |
| Grand Slam tournaments | 7 | 9 |
| Summer Olympics | 1 | 0 |
| WTA Finals | 1 | 2 |
| WTA Elite Trophy | 1 | 0 |
| Grand Slam Cup | 1 | 1 |
| Premier Mandatory & Premier | 9 | 6 |
| Premier | 18 | 13 |
| International | 11 | 3 |
| Total | 49 | 34 |
Does Venus Williams have a boyfriend?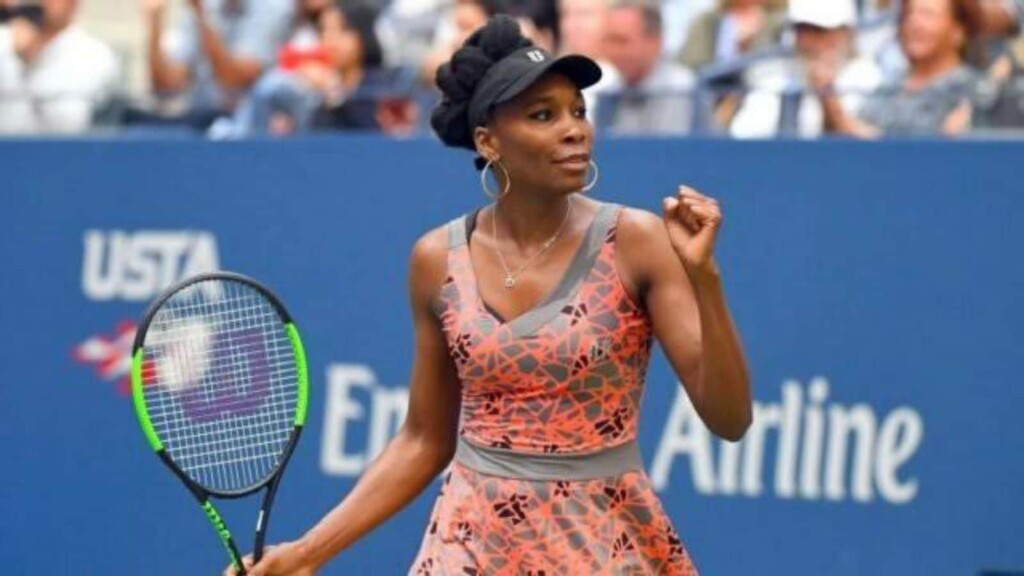 In 2019, Venus ended her high-profile relationship with fellow multi-millionaire, Nicholas Hammond. For now, her relationship status remains unknown but she claims that she is happy with herself.
"Lots of people asking me to go on a date I'm just not, I would say, I'm undateable. That's okay, I'm happy."
Venus Williams Parents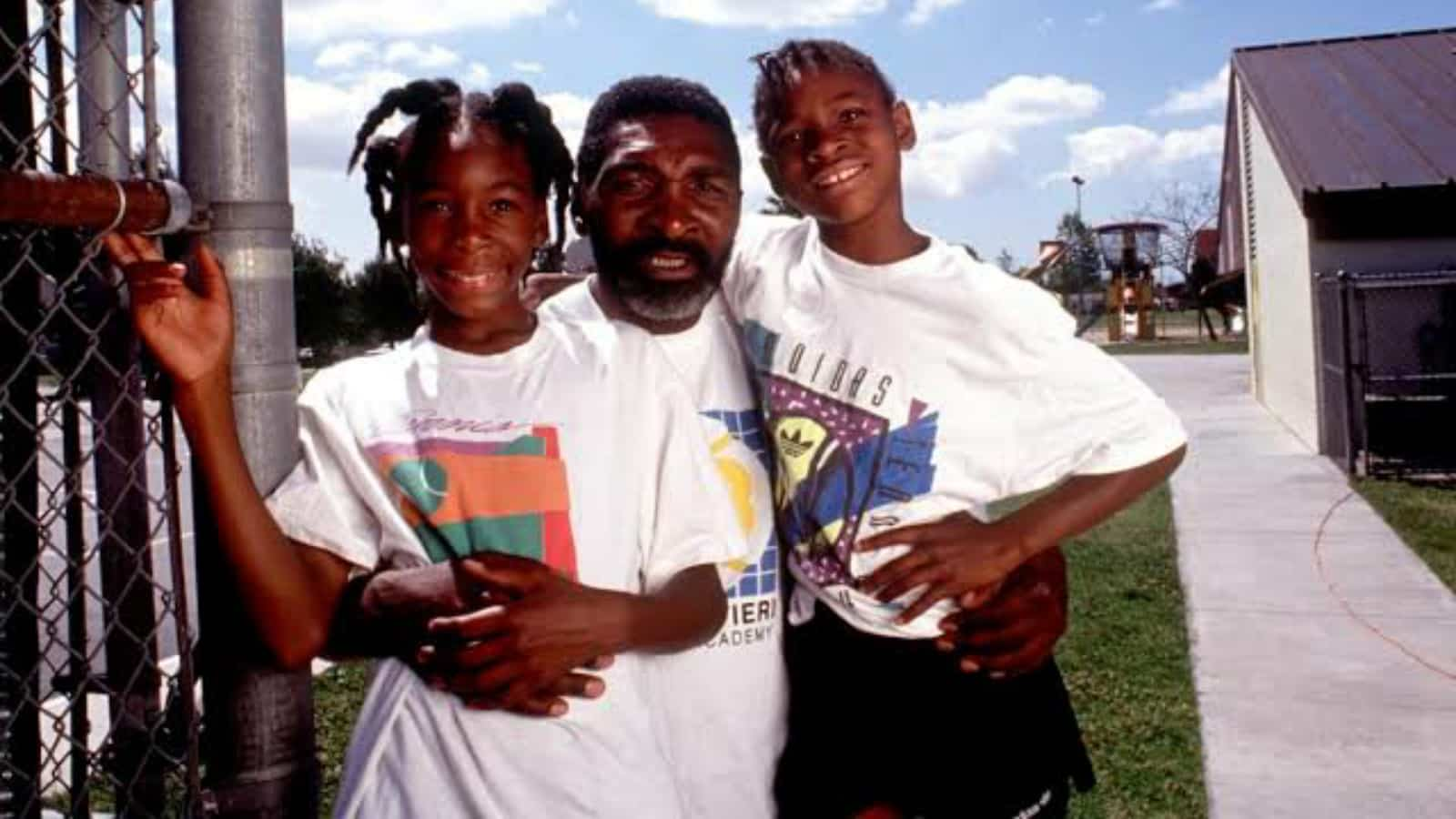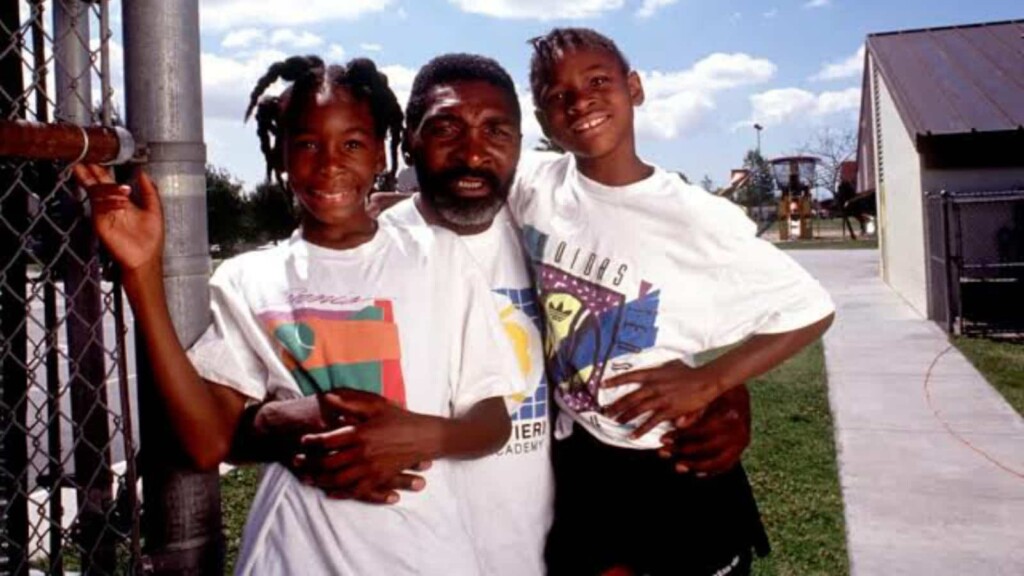 Williams was born in Lynwood, California to Richard Williams and Oracene Price. In 1995, Richard pulled his daughters out of Macci's academy, and from then on took over all coaching at their home.
A movie named "King Richards" was released in 2021 which shows the hardships the sisters' father faced in the path of getting the girls the opportunities and training they deserved.
Venus Williams Coach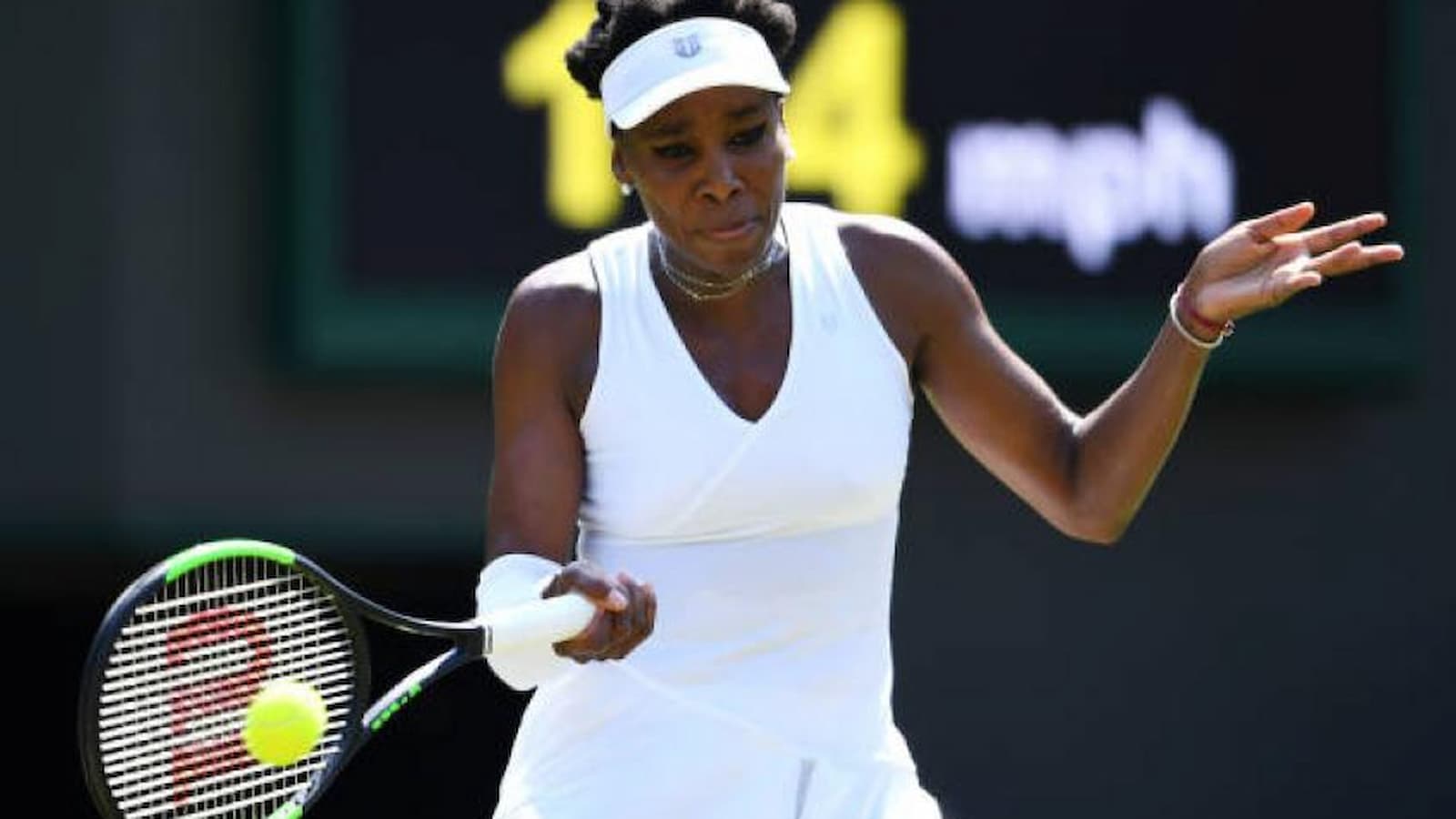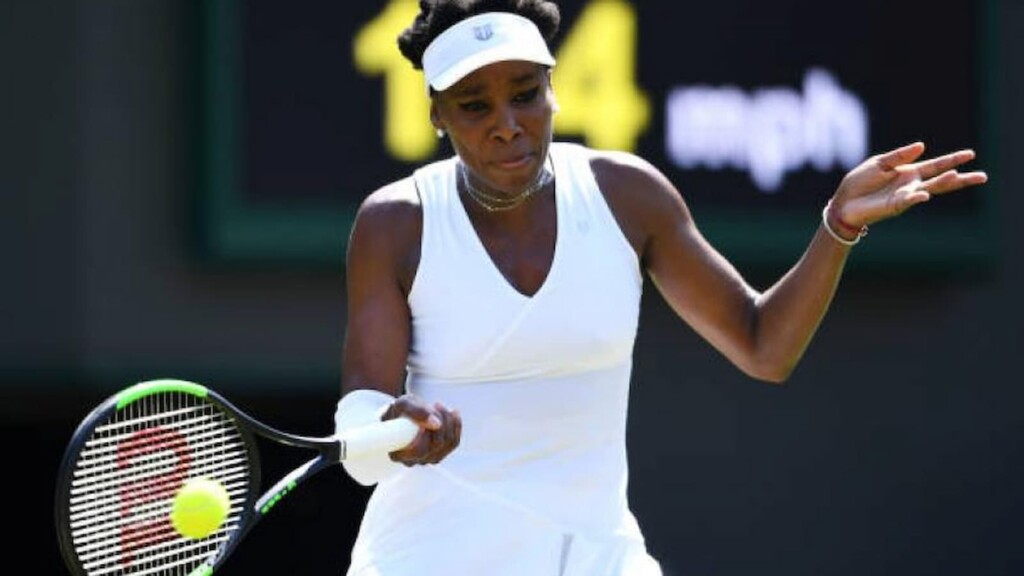 David Vitt coached the professional for a long period spanning from 2007-2018. Eric Hechtman has been coaching her ever since.
In 1995, Richard Williams pulled Venus and Serena out of a tennis academy and started coaching them himself and is widely accredited for the sisters' success.
Q. Where is Venus Williams from?
Williams is from California and lives in Palm Beach Gardens, Florida.
Q. How much is Venus William's worth?
Venus Williams's net worth is $90 Million.
Q. Where is Venus Williams's house?
Venus' house is in Palm Beach Gardens, Florida, USA.
Q. What is Venus Williams's age?
Venus Williams is 41 years old as of December 2021.
Q. Is Venus Williams married?
No, she is not married.
Q. How many grand slams Venus Williams has won?
Venus won 7 grand slams.
Incase you missed: Is Venus Williams married?
Incase you missed: Venus Williams drops BOMBSHELL TRUTH over her RELATIONSHIP rumors with Reilly Opelka