Tennis fans were recently shocked when they saw Serena Williams, Venus Williams and Maria Sharapova in a photo together at an exclusive event in New York City. All of them seemed to be having a great time and were seen smiling from ear to ear. While Venus shared the photo on several social media platforms and surprisingly so did Serena, which raised quite a few headlines considering the icy rivalry shared between the two.
But these smiles were not only for the camera, as the trio was later spotted in the bathroom together at New York's Metropolitan Museum of Art. Pop star Anitta and Rapper Saweetie were seen posing for a photo together, but fans quickly spotted the Serena and Sharapova in a mirror reflection smiling and talking to each other.
There was a lot of talk, as several fans wondered whether the two had put their long feud behind them.
Venus breaks Silence on Serena Williams and Maria Sharapova's Meet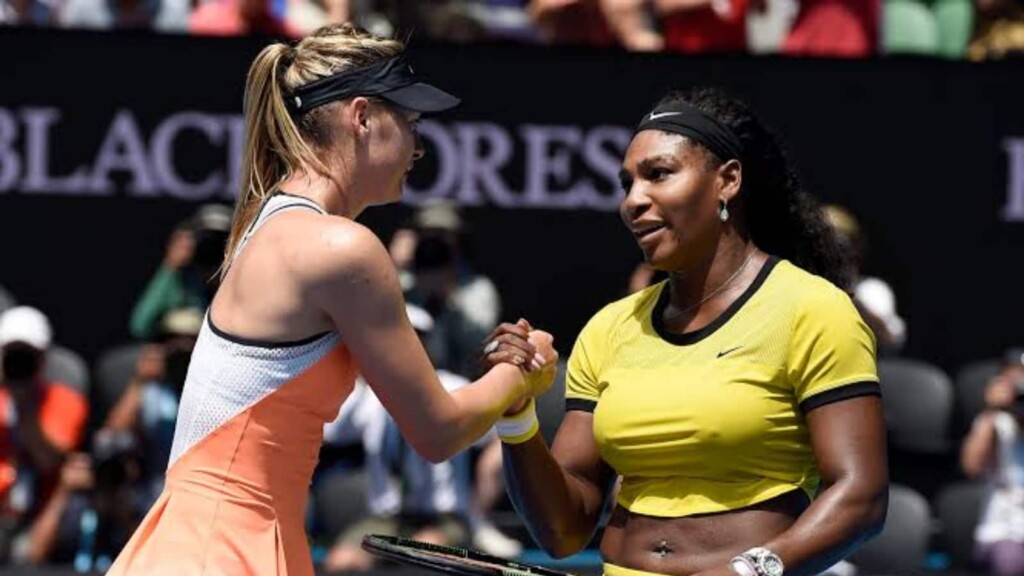 In an Instagram story a few days later, Venus broke the silence on the much talked about photo. She said that both the sisters were talking about Sharapova that day. "We were like, 'Damn, I wish Maria was still playing,' said Venus in the story.
She later went on to say that they both met her and told her separately that they wished she was still on tour and playing. Williams said that they were very happy to see each other and there was hugging, laughing, stories and a photo.
"So the backstory is that even though us players compete really hard of the court for years, we still respect and love each other, and love Maria," said Venus, finally clearing up the issue for all the fans out there. Despite the long fought rivalry between Maria and Serena, both of them seem to have put their feud behind them off the court at least.
Also read: Co-chair Naomi Osaka stuns the 2021 Met Gala red carpet, eyeballs hover over Serena Williams too