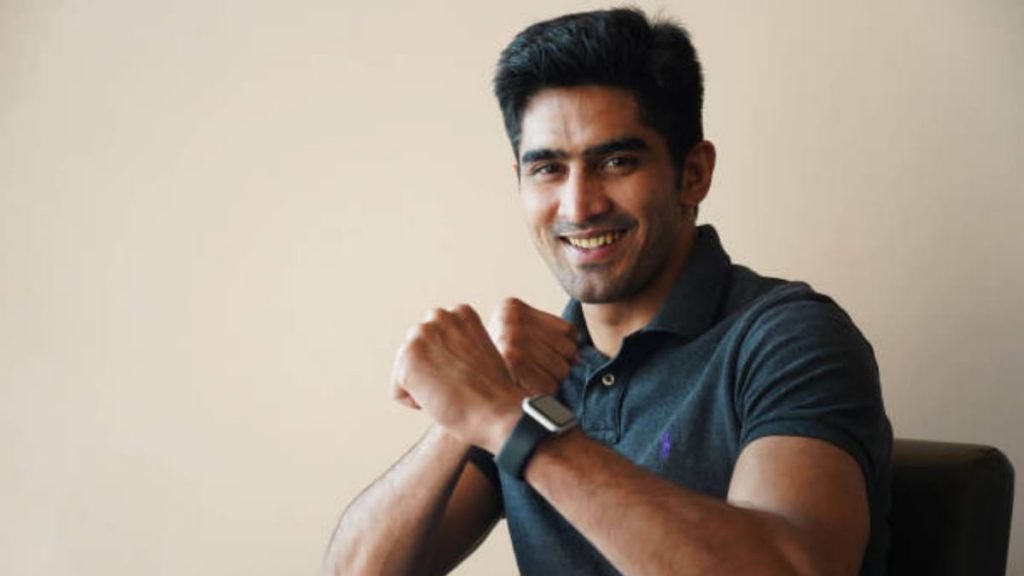 Vijender Singh is making his much-awaited return to the boxing ring, after almost a year and a half. He will be fighting on the rooftop deck of Majestic Pride Casino ship in Goa, come the 19th of March. The opponent for his fight is yet to be announced, as Singh will be looking forward to returning with a bang.
This will be Vijender Singh's 13th fight in his professional boxing career, and the veteran Indian boxer took to Twitter to confirm the same.
'This time for Goa'
"This time for Goa", Vijender tweeted.
In a statement – his Indian promoters IOS Boxing Promotions said, "Undefeated professional boxing star Vijender Singh is set to make his return to the ring on March 19…The first-of-its-kind fight will be held on the rooftop deck of the Majestic Pride Casino Ship – who have been roped in as the venue partner." [via NDTVsports]
"The bout goes beyond the traditional norms of a regular professional match and offers viewers the glitz and glamour of Vegas-style boxing event. The announcement of Vijender's opponent will be made soon," the organisers' release read. [via NDTVsports]
Vijender Singh is still undefeated in his professional boxing career. Out of the twelve wins he has, 8 have come via. knockout and the super-middleweight has always looked in good touch, every time he has stepped in the ring. His last fight was against Ghanaian Charles Adamu; an eight-round bout which Vijender won via. unanimous decision.
This, however, wouldn't be Vijender's longest absence from boxing, as he had gone an entire year without a fight, back in 2018. He then signed with legendary promoter Bob Arum's company Top Rank to improve his chances of landing a worthy opponent.
Can Vijender Singh make a winning return?
Also Read : I want to be a champion and I know that the title shot will happen for me says Cory Sandhagen!