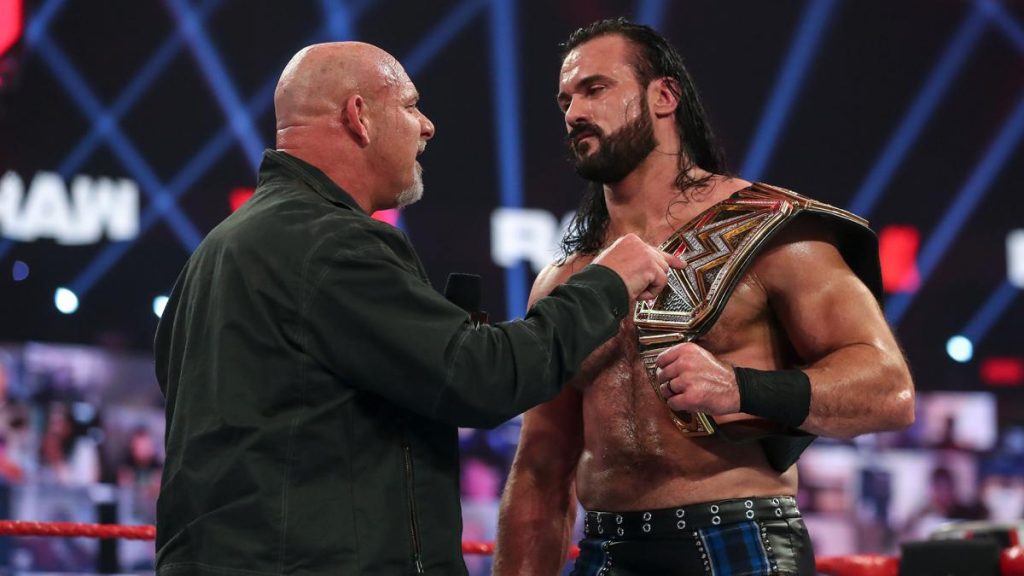 The latest episode of WWE Raw ended with a tease of new rivalry. The main event of the night was a WWE Championship match between Drew McIntyre and Keith Lee. McIntyre retained his title.
But as soon as the match ended, Goldberg walked out to the ring. He challenged McIntyre for the Championship at WWE's Royal Rumble. McIntyre joked that fighting Goldberg would feel like he is fighting his dad. Goldberg got angry and even shoved McIntyre, as the show went off air.
The idea of pitting Goldberg against Drew McIntyre came from WWE CEO and Chairman Vince McMahon, a report on SK Wrestling suggested. Goldberg's WWE contract allows him to wrestle twice a year. He had teased in late-2020 that he was going after Roman Reigns.
There were rumors that Goldberg and Reigns would main event a 2021 PPV for the Universal Championship. They were initially scheduled to face each other at Wrestlemania 36. But Reigns pulled out of the event due to the pandemic outbreak. But now, McMahon has surprised the WWE Universe by making Goldberg go after McIntyre.
WWE's creative team are not keen on the idea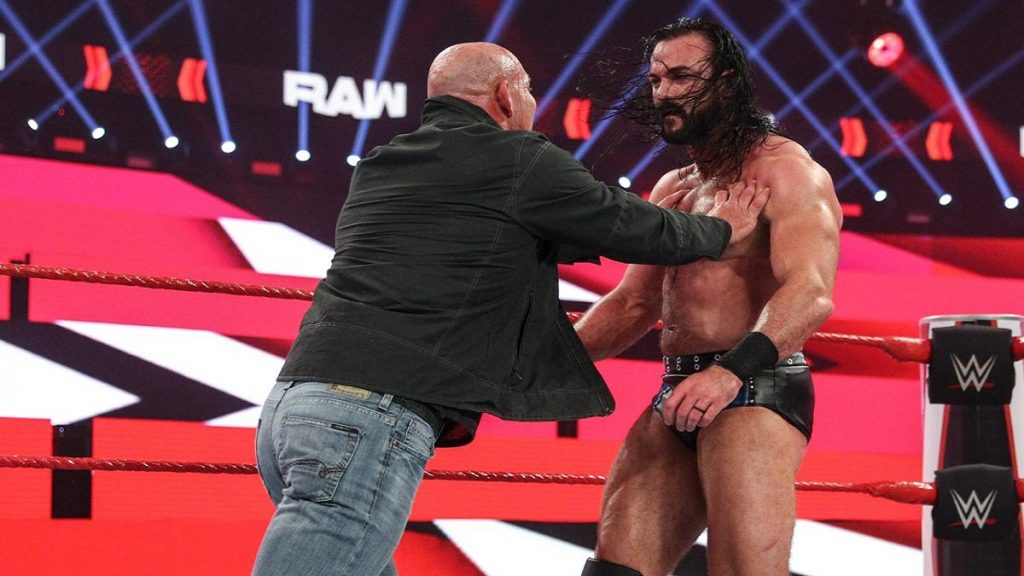 The creative team of WWE are not so interested on the idea of Goldberg vs McIntyre. But McMahon felt that this match will provide a massive push to McIntyre. In fact, it is being reported that this is going to be a one-off match and not a long rivalry.
This is the first time in his long WWE career that Goldberg is in fray to win the WWE Championship. He has won the WWE Universal as well as the World Heavyweight Championship. But considering the match is intended to provide a massive push to McIntyre, it is unlikely that Goldberg will win.
McIntyre is yet to accept Goldberg's challenge but he is going to do it on the coming episodes of Raw. Royal Rumble airs live on 31st January, 2021.
Also Read: Hulk Hogan feels some WWE superstars are cold to him; AEW star reacts