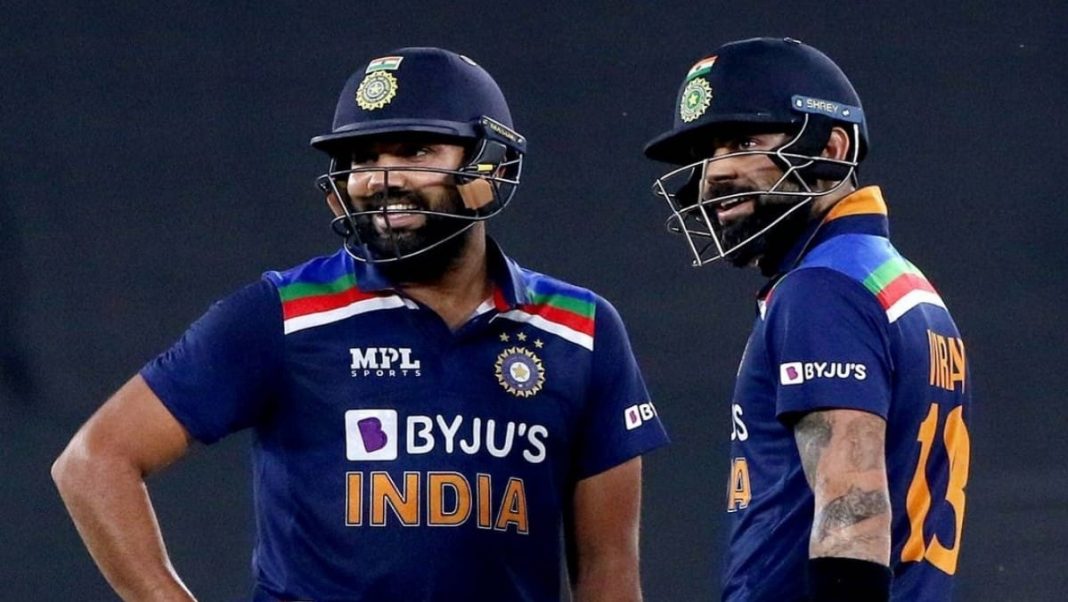 Virat Kohli and Rohit Sharma are a major part of the leadership group of the Indian cricket team as they are the captain and vice-captain respectively. There have been various reports and noise among the media that the two weren't getting along well over the course of the past year. Whether or not that was true, the two clearly seem to be on the right page and are working together excellently for the team.
The two were at their active bests with regard to captaincy in the recently concluded limited overs leg of England's tour of India. In one of the matches when Kohli went off injured, Rohit captained India to victory. In crunch situations, both were seen communicating with each other throughout which bodes well for India.
Virat Kohli and Rohit Sharma have 'talked it out'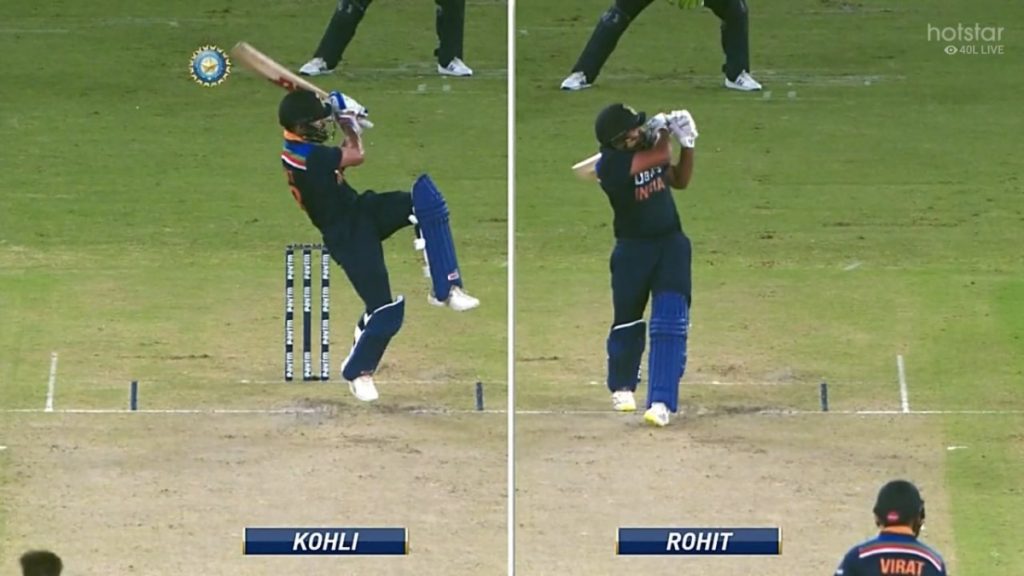 According to reports in The Times of India, both Virat Kohli and Rohit Sharma have settled any differences between the two.
"Apart from winning two big series, that's been the biggest gain inside the Team India dressing room. A great deal of personal bonding has happened in recent weeks and they're more in sync now than ever with regards to their cricket, the team, their responsibilities and the upcoming challenges. They understand now, more than ever, that the team will only benefit if they find themselves on the same page. This has been the biggest takeaway in the last four months," sources reportedly said.
"All the chatter from the outside was causing too much bitterness and all the hearsay was making things worse. It's been the story of Indian cricket for far too long – of vested interests time and again taking advantage of rivalries between players. Like all professionals, Virat and Rohit too would have their disagreements from time to time. But until recently, they never thought of sitting down and talking it out with the kind of clarity that is now visible," sources added.
This would come as fantastic news for Indian fans who now have their captain and vice-captain back on track with their relationship, assuming the possibility that it wasn't the same beforehand.
Also Read: New Zealand vs Bangladesh: Confusion ensues as Bangladesh come out to bat without knowing revised DLS target