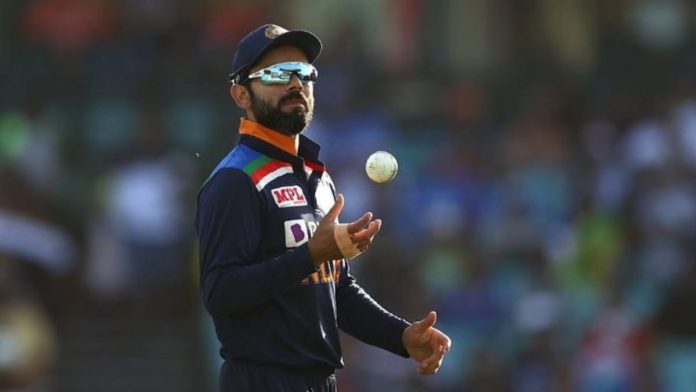 Virat Kohli conceded a needless overthrow during the second T20I between India and England. The match between the top two ranked teams in T20Is is crucial given the current circumstances due to the fact that these are the last few T20Is before the ICC World T20 which takes place later this year. The ongoing series is thus a perfect opportunity for both teams to identify their best combinations and strengths.
Indian skipper Kohli has not been in good form as of late. He got out for a five-ball duck in the first T20I and the same led to a lot of discussion regarding his form. The various selection decisions made such as resting vice-captain Rohit Sharma was questioned. For the second T20I, Kohli and India chose to hand debuts to Suryakumar Yadav and Ishan Kishan as the duo came in at the expense of Shikhar Dhawan and Axar Patel.
Watch – Virat Kohli concedes a needless overthrow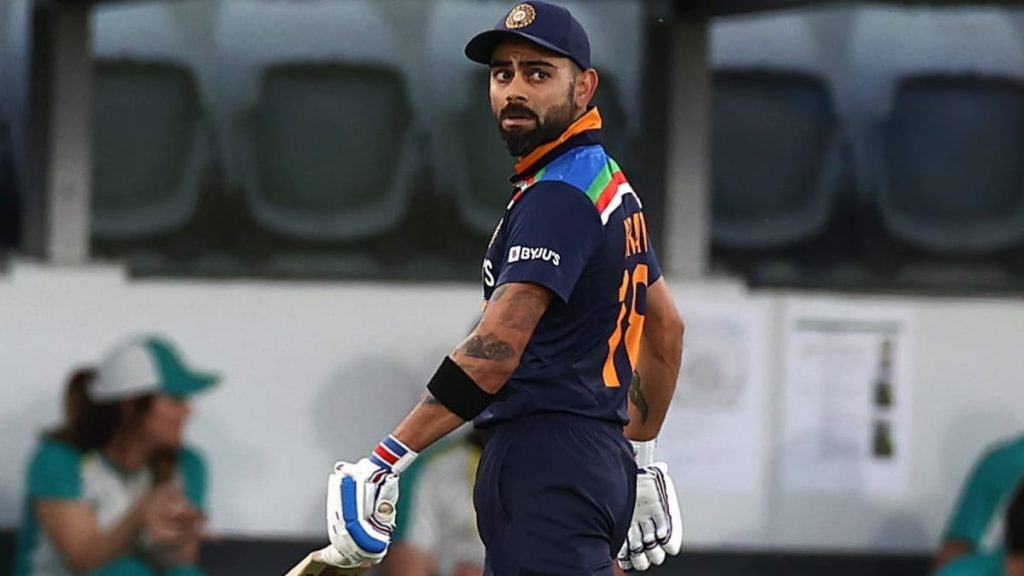 In the first innings, Virat Kohli was guilty of conceding a needless overthrow as he chose to vent his frustration on the stumps which only ended up in hurting his hands while also leading to an extra run. The incident happened during while Jonny Bairstow had just come to the crease. He knocked a delivery down the leg-side and the English batters thought of coming back for a second run.
After a quick pick up and throw from the fielder, they decided against doing so. Virat Kohli received the balls at the stumps and chose to knock them down despite the batsman being home comfortably. As the ball dropped out of his hands and rolled away, the Englishmen decided to take an extra run and did so with ease.
Also Read: India vs England 2021: Suryakumar Yadav and Ishan Kishan make their debuts in the second T20I