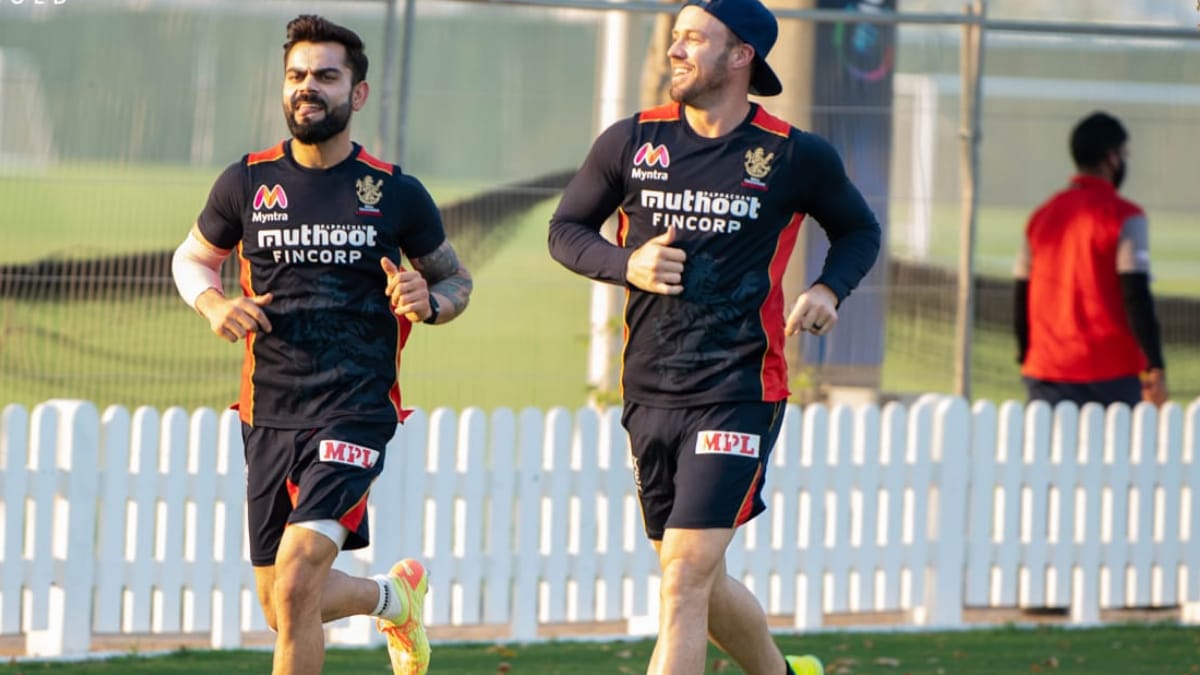 Virat Kohli got back to his vintage form today in the second T20I for India against England as he marshaled a chase to perfection to level the series. Chasing a total of 165 to win the match, India lost KL Rahul in the first over and were staring down the barrel of a potentially difficult chase. However, opener and debutant Ishan Kishan ensured there weren't jitters by coming up with an explosive knock of the highest quality.
Kishan was brilliantly supported by Kohli at the other end who also kept the scoreboard ticking. The Indian skipper then took over after Kishan's dismissal and guided India home. In the process, Kohli also crossed 12,000 runs as captain of India becoming the first to do so. He also breached the 3000-run mark in T20 internationals, once again, becoming the first to do so.
Virat Kohli on chat with AB de Villiers before the game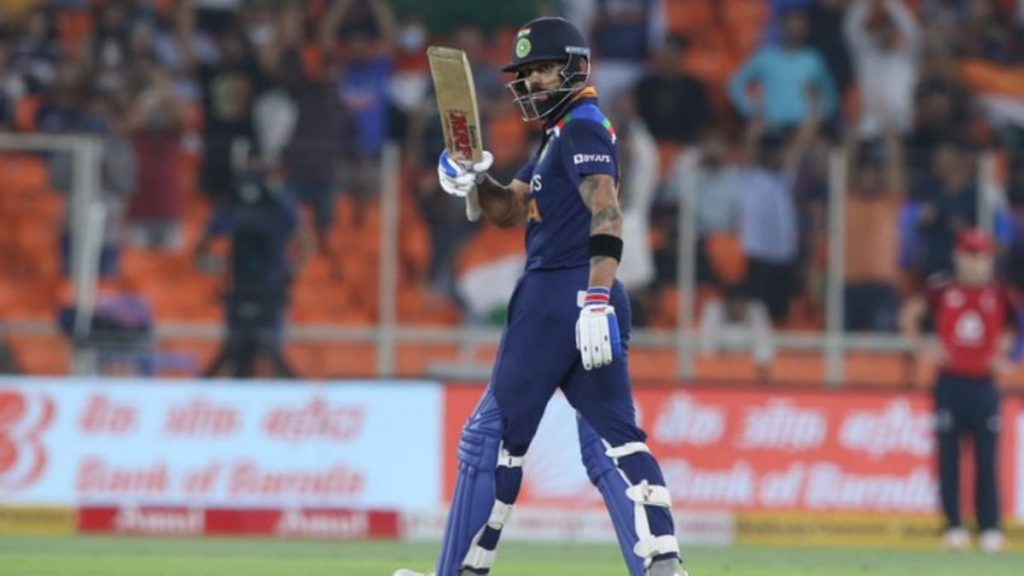 Kohli spoke at the post-match presentation about India's win and expressed delight with the Indian bowling, his knock and Ishan Kishan's saying, "We ticked all the boxes we wanted to and to give away only 34 odd in the last five overs is very special effort. Special mention to Washi and everyone chipped in and all in all very happy with the bowling and batting as well. It did come onto the bat a bit better in the second innings and the slower balls stopped gripped and special mention to Ishan the way he batted. I tried to do what I can but he kept following his instincts and it was a quality innings on debut."
Kohli then revealed the support given by his wife as well as a chat with his Royal Challengers Bangalore teammate AB de Villiers saying, "My wife is here and she keeps telling me a lot of things of what I need to do. We have a great management that keeps us in the right space. And also I had a special chat with ABD before the start of the game and he just told me to watch the ball. That's exactly what I did."
The third T20I takes place on the 16th of March.
Also Read: IPL 2021: BCCI to auction two new IPL franchises in May – Reports