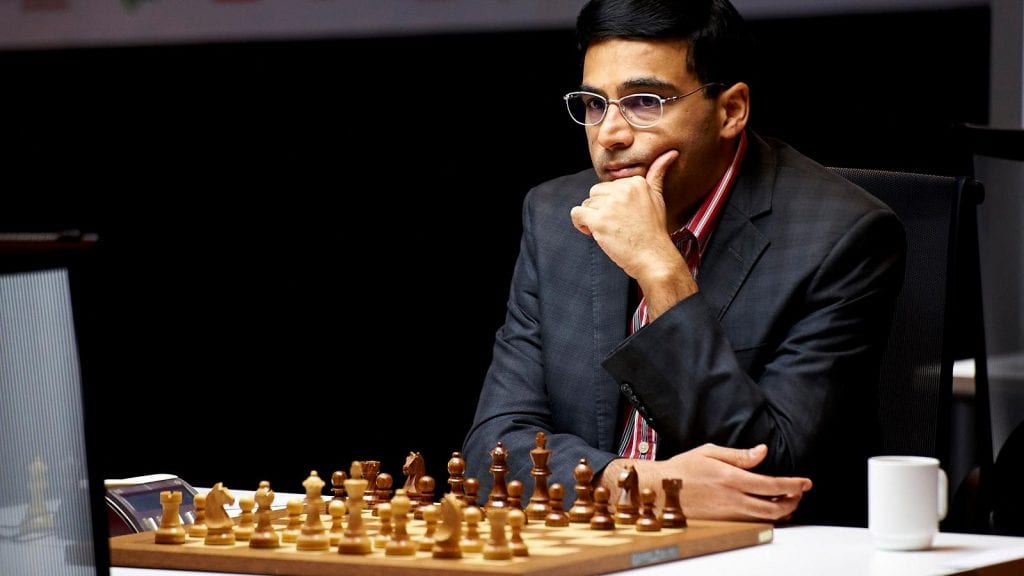 Indian Chess Grandmaster Viswanathan Anand lost to Anish Giri of the Netherlands, this was his 4th continuous defeat in chess24 Legends of Chess Online tournament.
Even after picking up the first point of the event, Anand remains at the end of the table. Earlier Anand lost to Peter Svidler, Magnus Carlsen, and Vladimir Kramnik.
Points
Anand settled in 82 moves during his maiden appearance at Magnus Carlsen Chess Tour. While the 2nd game was finished with 49-moves, 3rd and 4th were drawn.
Giri got 2 points and secured victory. On Saturday, Anand met Hungary's Peter Leko in the 5th round.
Rusian peter Svidler lost to Ding Liren of China 1.5-2.5 and leads the Norwegian, Carlsen who won 12 match points followed by Ian Nepomniachtchi with 11 points.
This tournament is part of the Magnus Carlsen Chess Tour. The winner will get USD 300,000. The Grand Finally is scheduled from August 9-20.
Results: Round 4: Anish Giri beat Viswanathan Anand 3-2; Vladimir Kramnik beat Peter Leko 2.5-1.5; Magnus Carlsen beat Boris Gelfand 3-0; Ian Nepomniachtchi beat Vasyl Ivanchuk 2.5-1.5; Ding Liren beat Peter Svidler 2.5-1.5.