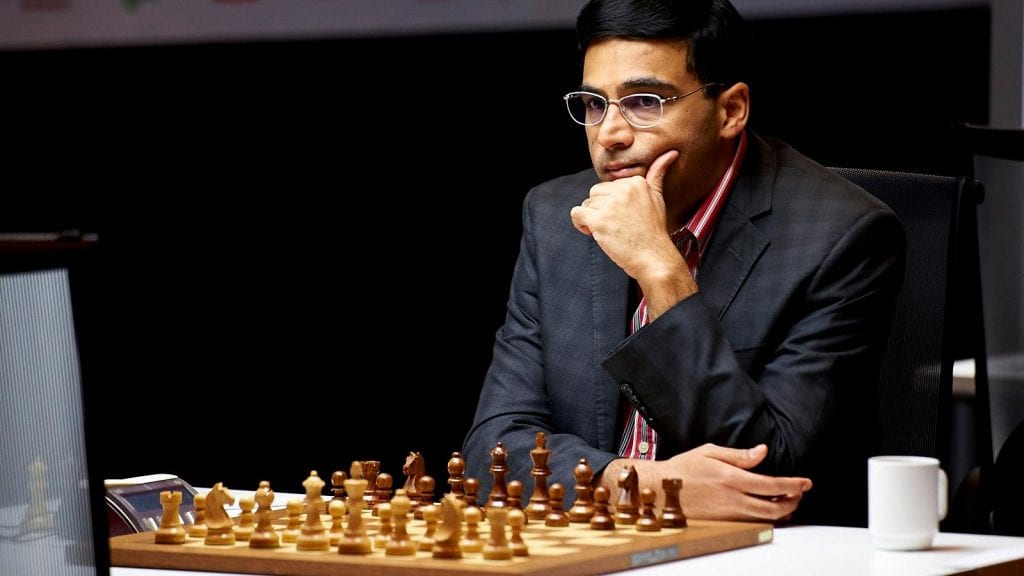 Indian Grandmaster Viswanathan Anand finally ended his losing streak after beating Israel's Boris Gelfand at the Legends of Chess online tournament. After losing 6 games in a row, Anand got back to the winning way against Gelfand 2.5-0.5.
Anand finished the first round in 45 moves while second in 49 moves. The third round was a draw.
It's nice to get a win: Viswanathan Anand
The 50-year-old earlier lost to Ian Nepomniachtchi, Peter Leko, Peter Svidler, Magnus Carlsen, Vladimir Kramnik, and Anish Giri. Carlsen is still on the top with 7 wins in a row. He beat Russian's Peter Svidler 2.5-1.5.
"It's not been as disastrous the last three days as the first three, but it's nice to get a win," Anand, making his debut on the Magnus Carlsen Tour.
The top 4 players will move into the semifinals which are scheduled to be played from July 31- August 2. The finals will be played from August 3-5.
The winner will qualify for the USD 300,000 Grand Final scheduled from August 9-20.
Results of Round 7: Viswanathan Anand (India) beat Boris Gelfand (Israel) 2.5-0.5; Magnus Carlsen (Norway) beat Peter Svidler (Russia) 2.5-1.5; Vasyl Ivanchuk (Ukraine) beat Vladimir Kramnik (Russia) 3-1; Anish Giri (the Netherlands) beat Ding Liren (China) 2.5-1.5; Ian Nepomniachtchi (Russia) beat Peter Leko (Hungary) 3-2.
Also Read Viswanathan Anand suffers 6th defeat in Legends of Chess Tournament