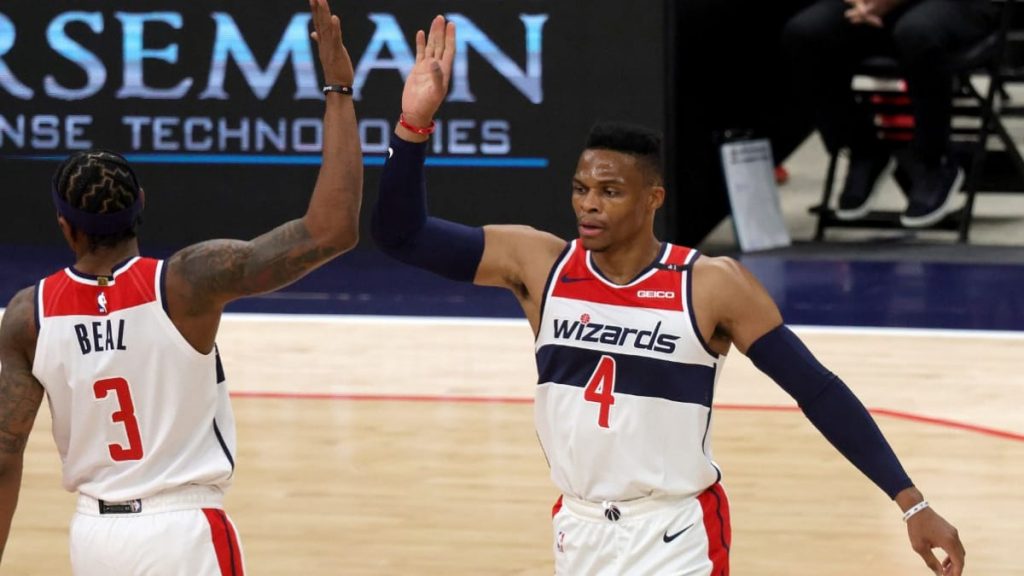 The magical duo of Washington Wizards has combined yet again to bring them another victory against a big gun. Russell Westbrook and Bradley Beal impressed the most against Paul George less-LA clippers as they led their Wizards to its 8th win out of 11 games. Beal scored game-high 33, whereas Russell Westbrook seems to have made a habit of scoring triple-doubles. He knocked 27 points, 10 rebounds and 11 assists. 
Bradley Beal, an All-Star and the NBA's leading scorer, was 9 of 23 from the field but made 14 of his 15 free throws. Westbrook, who is shooting a career-worst 60% from the foul line, missed a few late to keep the Clippers in the game until the end. He made 7 of 15 overall.
Bradley Beal leads Washington Wizards past LA Clippers 
Talking about the LA Clippers, Kawhi Leonard scored 22 points, Patrick Beverley had 17 and Ivica Zubac had 13 points and 13 rebounds. The Clippers have lost six of nine heading into the break but are still one of the top teams in the West. Paul George was listed as a starter but was replaced moments before tipoff due to dizziness. Reggie Jackson, who started on Tuesday in Boston for Leonard, finished with 12 points.
It was the second consecutive game in which the Clippers had a late scratch from an All-Star. Kawhi Leonard sat out Tuesday's loss in Boston with back spasms.
The Clippers led 106-102 after two free throws by Lou Williams with 4:36 left. Davis Bertans and Wagner made back-to-back 3-pointers, Beal made a foul-line jumper and Bertans added two free throws during a 11-0 run that gave Washington a 113-106 lead. Bertans finished with 11 points. 

Also Read: LeBron James picks Giannis Antetokounmpo as first pick for 2021 NBA…