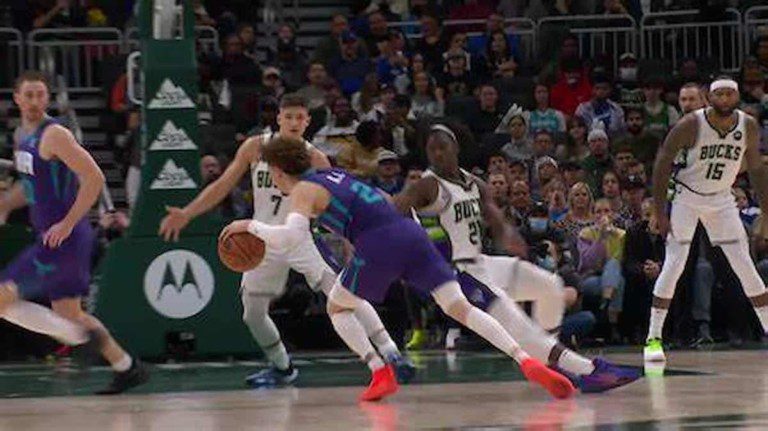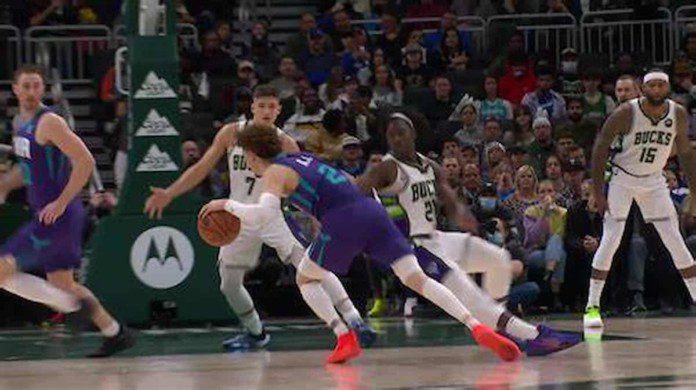 LaMelo Ball has undoubtedly been playing at an All-Star level for the Charlotte Hornets in the 2021-22 season already but the Milwaukee Bucks up ahead of them, challenges were bound to get tough. With a squad filled with marquee superstar, be it, Jrue Holiday, Giannis Antetokounmpo or Khris Middleton, the reigning Rookie of the Year decided to stamp his authority of away court to embarrass one of them in epic fashion. 
The Milwaukee Bucks managed to get the better of Charlotte Hornets 127-125 at home with Giannis Antetokounmpo leading the scoring charts with game high 40 points and 12 rebounds. Whereas LaMelo Ball led the away team with 36 points. In the process he made Jrue Holiday learn a very important life lesson, which is to never charge aggressively against elite agile players. 
Also Read: Twitter reacts to LA Lakers Blowout Victory in Post-Halftime against the…
LaMelo Ball drops Jrue Holiday with applauding move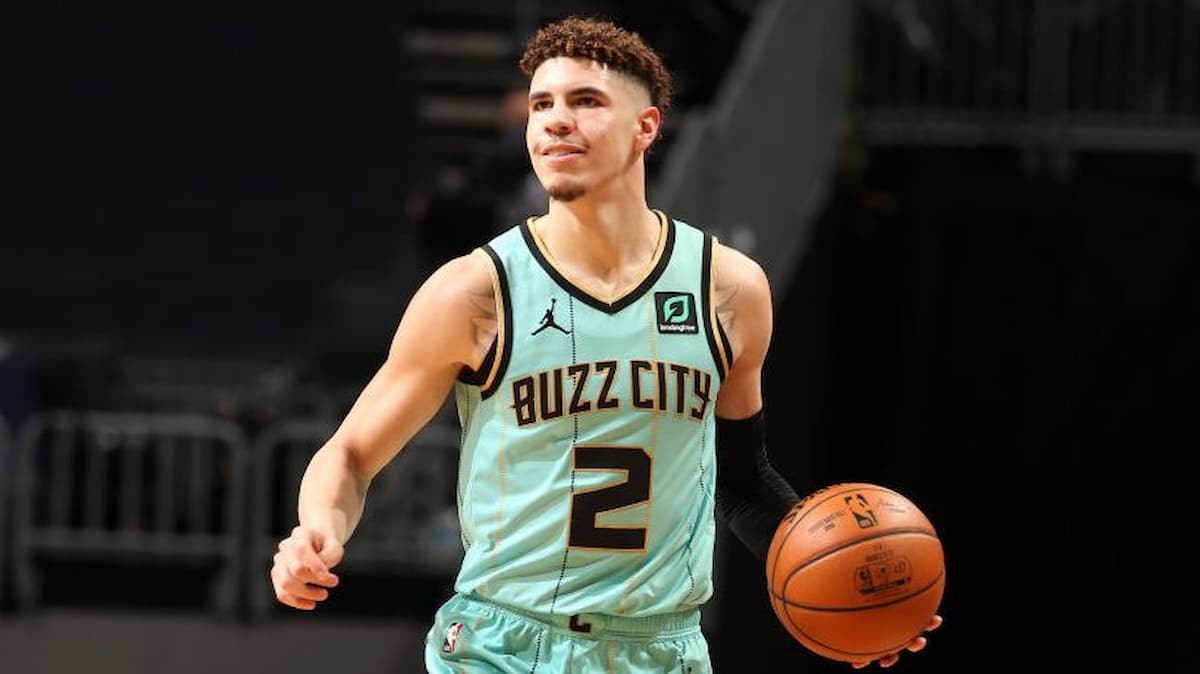 In the second quarter of the Hornets vs Bucks showdown on Wednesday, LaMelo Ball made Jrue Holiday touch earth with a nasty crossover that both players would not forget anytime soon in the NBA 2021-22 Season as even the crowd got on their feet. 
Safe to say, it would have been better had LaMelo Ball been the one who finished the play. Regardless, it was an epic move that will surely be in the highlight reel of top plays for Wednesday's game. Melo has really picked up where he left off from his Rookie of the Year campaign in 2020-21. On the season prior to the game against the Bucks, he is averaging 19.3 points, 7.8 rebounds, 8.2 assists and 1.9 steals per game. His brilliant play has helped Charlotte Hornets be in the thick of the playoff race in the Eastern Conference.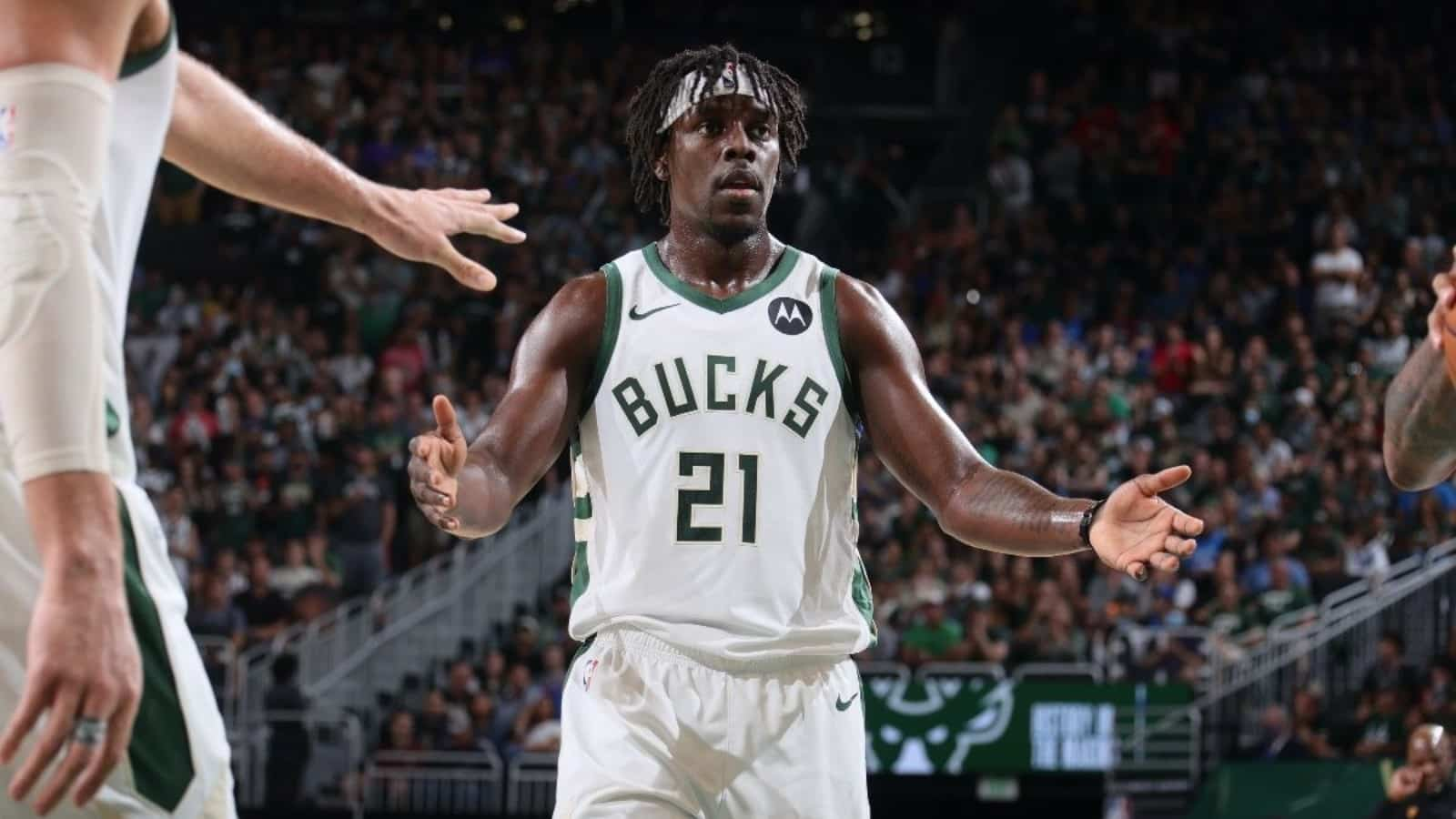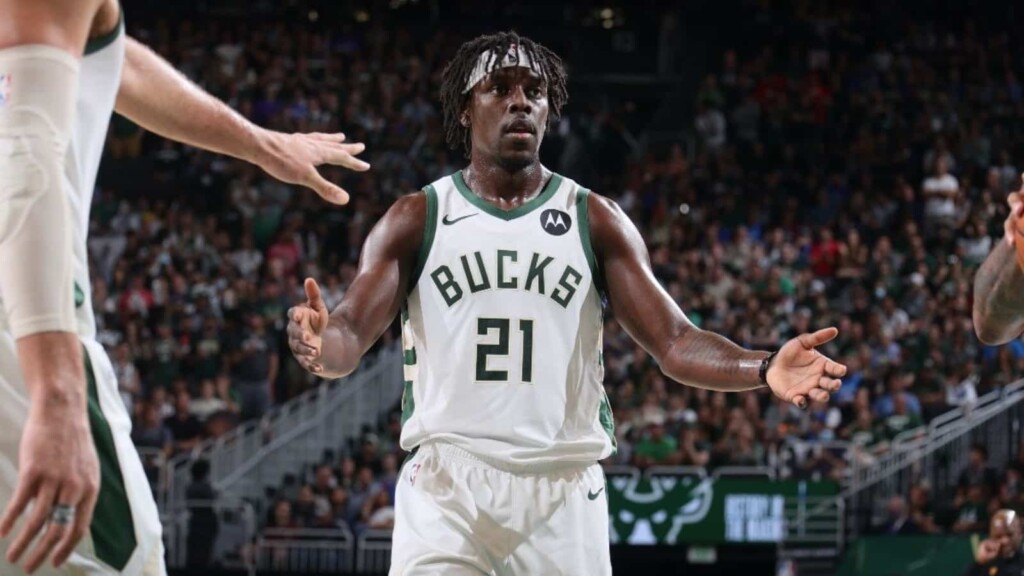 Having said that with a close win, the Milwaukee Bucks have managed to extend their winning streak to 8 games and acquire the third spot in the Eastern Conference.
Also read: "The game needs him"- Ja Morant on Klay Thompson's Anticipated Comeback…
Also read: "It surely has to be him": Shaquille O'Neal reveals and predicts…