Yesterday's match may have left a disgruntled memory for the stars players LeBron James and Anthony Davis. The Lakers had a rendezvous with their old friend named defeat and the star players met up with pain that they felt in their groins by being kicked by the Sacramento Players.
The Lakers are back to the Staples Centre after their 5 road game trip and battled the Sacramento Kings in their previous match. The Lakers have once again showcased their inability to be consistent at winning games. They are alternating winning and losing games, and the fans are not happy with it.
The Sacramento Kings defeated the LA Lakers by 141-137. De'Aaron Fox went on to score 34 points, 6 rebounds, and 8 assists for the Kings. The only player who scored a 30 pointer game is LeBron James with 30 points, 11 assists, and 7 rebounds. King James missed out on a triple-double.
LeBron James and Anthony Davis gets kicked in the groin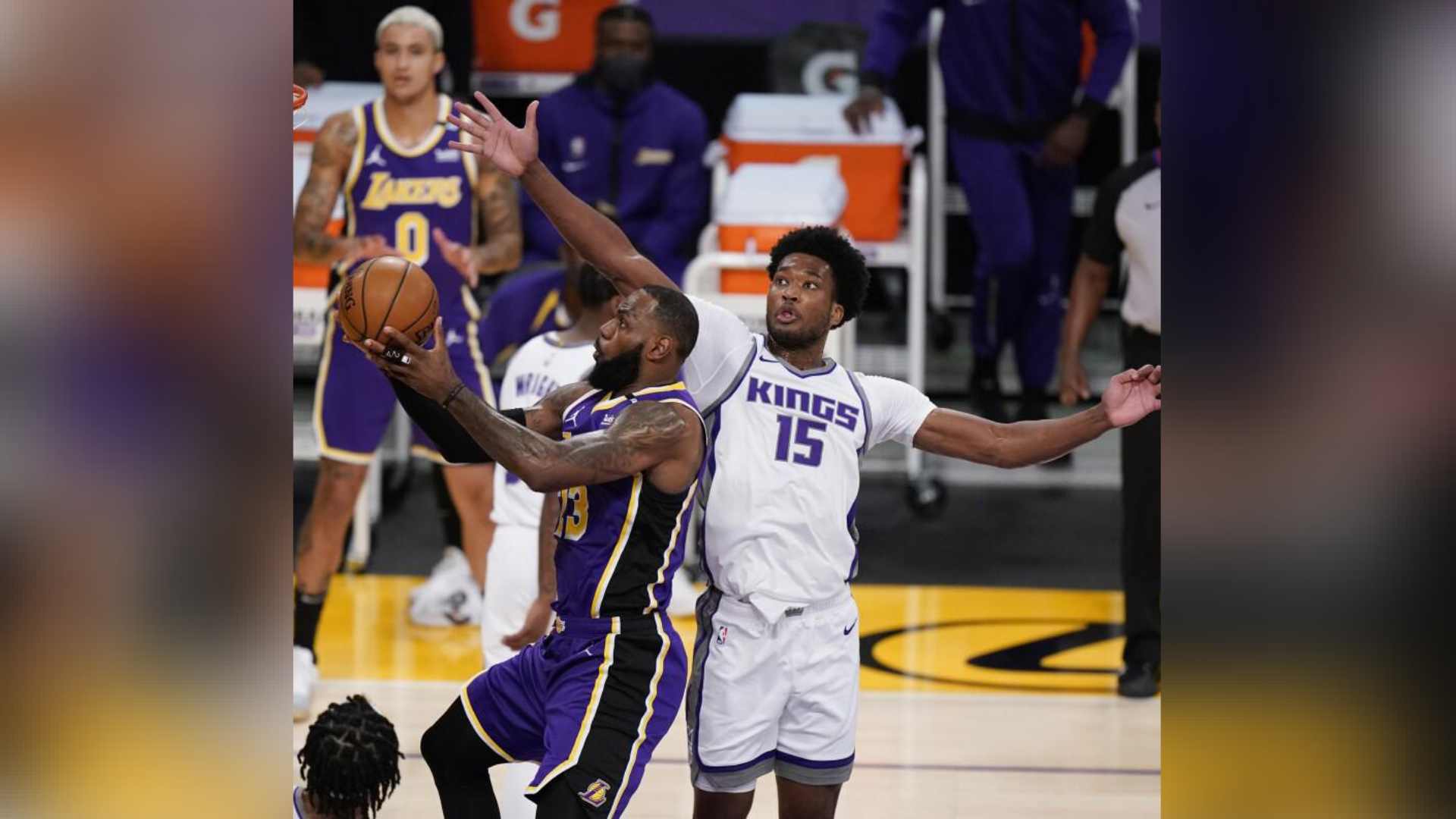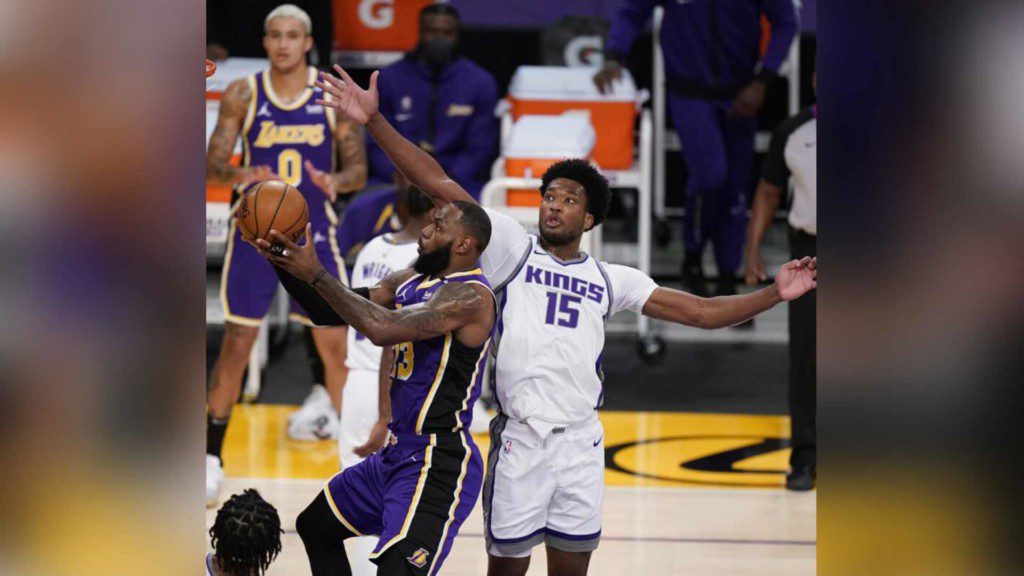 It was very uncanny that both players got kicked in the same place just minutes apart. The Lakers should be happy that it wasn't something serious or the Lakers injury report list would have had two re-entries.
Since last season, both the payer have had a visiting relationship with the injuries and it has been constant this season as well. Davis Anthony, with the beginning of this season, has been giving consistent scares to the bench and the fans with how talented he is at picking up injuries in each match. LeBron James just played 6 of the regular matches when he went out of the roster with an abdominal injury, and has just returned, and now this.
With 7 minutes left in the 3rd quarter, LeBron James goes through the defense for a drive-in, and when the former MVP launches the shot he gets kicked by the defender Terence Davis in the groin. The contact took place in a mere second, and it failed to get noticed by the referees but LeBron felt the pain and it was a lot. And right after a minute, the kings' Tristan Thompson goes in for a drive kneeing Anthony Davis in his groin as well. Both the payers were seen making painful faces but soon resumed their game.
The LA Lakers and the Sacramento Kings were going all in and refused to back down and the game went in for three overtimes. The first two overtime has the Lakers and Kings tied up but the Kings took the victory in the third overtime when they drew a 4 point lead.
The LA Lakers will face off against the Detroit Pistons once again on Sunday. May they be over with what transpired last Sunday with the Pistons.
Also read: Watch: Dejounte Murray goes berserk at the Clutch Point against the…
Also read: Lakers News: Find out why was LeBron James fined $15,000 by…