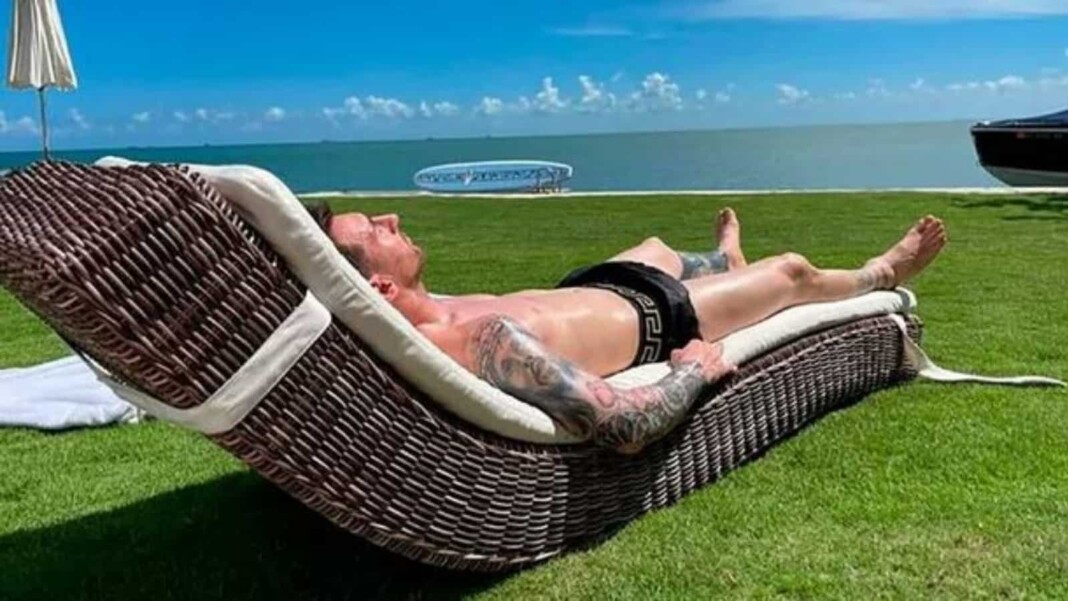 In a new video that surfaced on Twitter on 29th July 2021 morning, Roy Nemer has shared Lionel Messi's son playing with the football. His son Mateo Messi was seen playing the ball with his siblings and his father. His sliding pass against his sibling has sent the football world crazy. In the comment section of the video, Mateo Messi is being compared to the oldest son of Cristiano Ronaldo, Ronaldo Jr, who is featuring for the Italian outfit, Juventus.
Watch the video here:
Lionel Messi posted this on his Instagram as his son Mateo has started to ball already.
Where Lionel Messi is spending his vacation with Mateo Messi?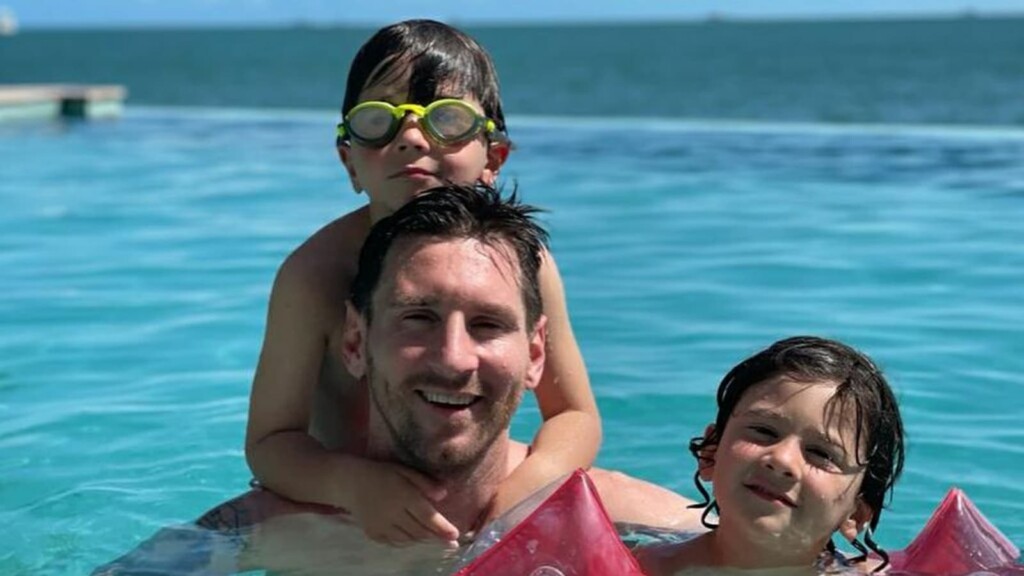 After the title triumph, Lionel Messi had went to enjoy vacation with his family in Miami. He not only let his guard down during the trip but also he was seen relived before the next season. The player is a free agent now and has landed in Barcelona to pen the new deal. However, due to financial troubles, signing and registering might get delayed ahead of the season.
How was Lionel Messi's international break?
Whilst the other Greats of All Time like Cristiano Ronaldo and Luka Modric were featuring in European Championship 2020, Lionel Messi featured in Copa America 2021 in Brazil. Not only the player led his team to the finals but was also able to win his first ever international tournament of his career. In a career spanning 87 international games for La Albiceleste, Lionel Messi has scored 49 goals. He also has 21 assists to his name in international careers.
Despite achieving all the glory at the club level, including Champions League, La Liga and domestic cups, Lionel Messi was ridiculed for not winning an international tournament. He was also named as one of the worst big game players prior to the tournament. However, Angel di Maria's strike in the finals of the Copa America against Brazil helped him to erase the bad name in front of him. Also, it has put him as the front-runner to win the Ballon d'Or in 2021.
Also Read: Indian Football transfer news: Bidyashagar Singh joins Bengaluru FC in a three-year deal