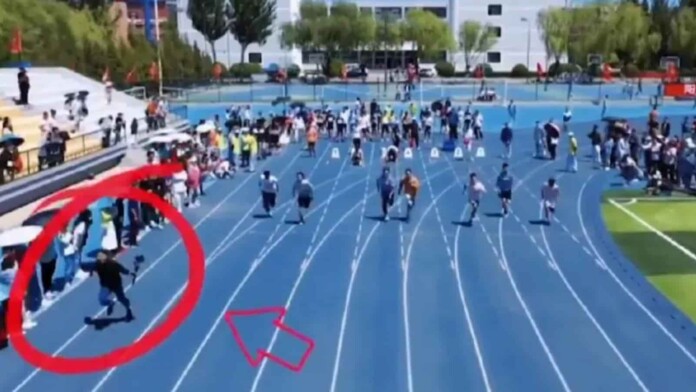 During a race, all eyes are usually pinned on the athletes competing in the race. However, in a race conducted in a university in China, all eyes were on the cameraman instead. The cameraman who was a college student from the Datong University in Shanxi province of China outran the sprinters competing in the 100m race.
In a video that has gone viral with over 1 million views, it is seen that the college student carrying camera equipment weighing more than 4 kg, ran towards the finish line along with the sprinters as he captured video footage of them. He started a bit ahead of the sprinters and as he attempted to keep pace with them, he even turned back to see if they were keeping up with him.
Watch: Cameraman outruns sprinters
Many viewers applauded his dedication and attempt to cover the event. Many hailed him as the true winner and champion as he managed to keep pace with the athletes in the 100m race.
Also Read: Athletes to be Subject to GPS Monitoring During Tokyo Olympics – Tokyo 2020 Games CEO