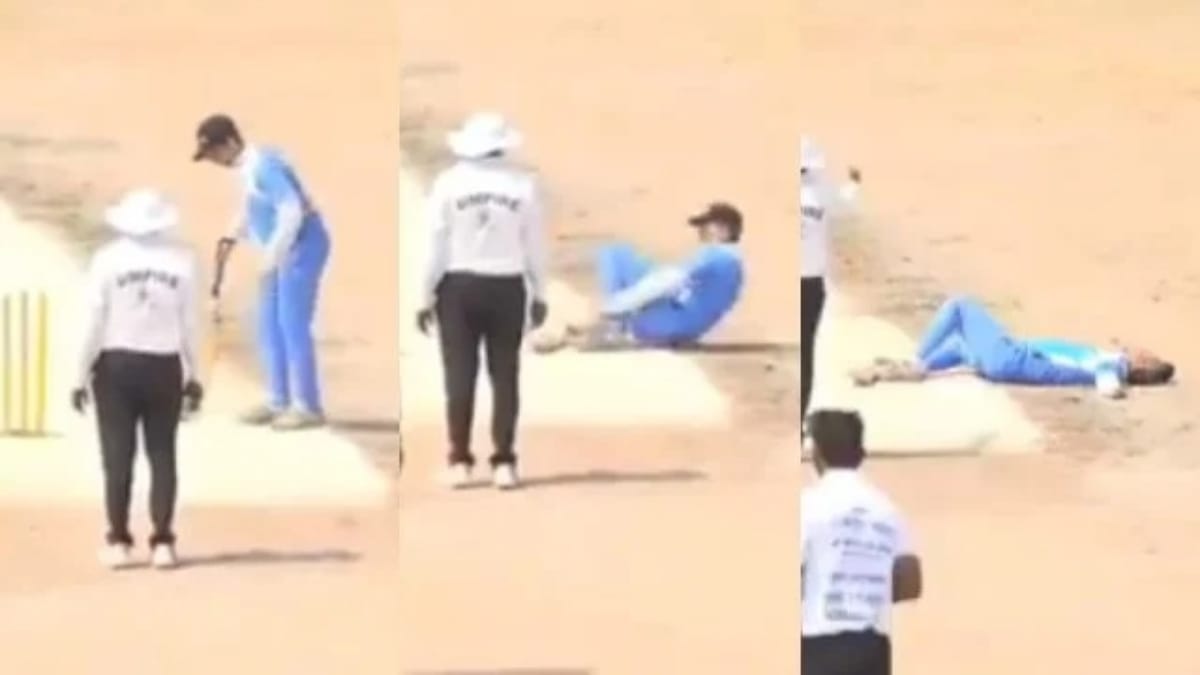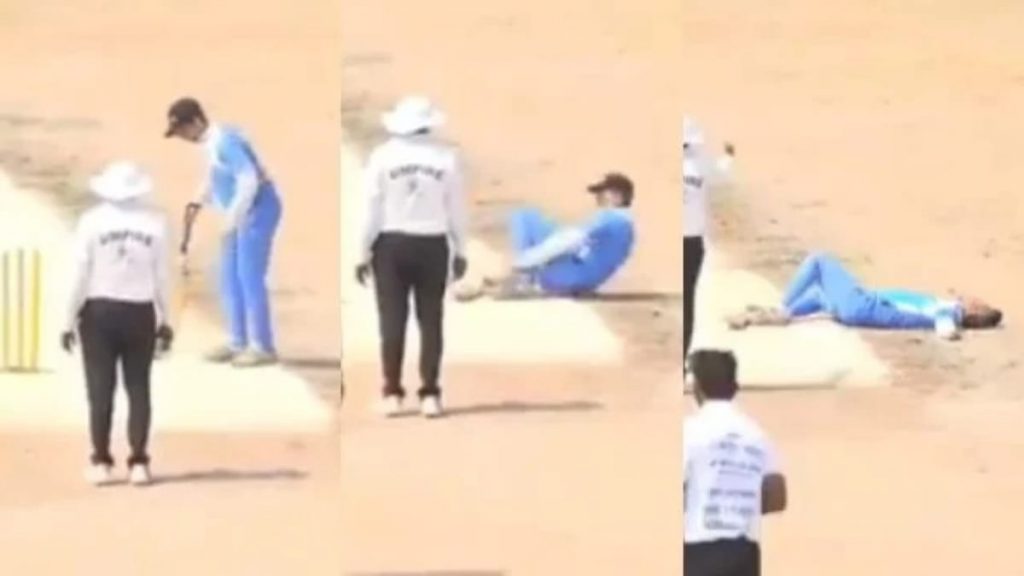 Cricket is a religion in India. Millions watch it for their entertainment. But sometimes, horrific incidents take place on the field. And something as horrific as a death of a player happened during a cricket match yesterday. A cricketer succumbed to a heart attack during a tennis ball cricket match in Junnar tehsil of Pune district on Wednesday.
Reports suggest that a 47-year-old cricketer by the name of Babu Nalawade collapsed on the field during a match. He suffered a massive heart attack while standing at the non-striker's end and later passed away.
Video of the incident
In the incident, the non-striker could be seen interacting with the umpire and batsman moments before the unfortunate event. Following a chat he crouched down, supposedly with pain, before collapsing down. The umpire stops the play and tends to the player, while the bowler and wicketkeeper rush to the aid of the fallen player.
"He was rushed to a private hospital where he was declared brought dead," said an official from Narayangaon police station.
The player was reportedly rushed to the hospital but was declared dead on arrival. An autopsy later confirmed that he had a heart attack, the official said.
Also Read | Know a little more about Hugh Edmeades – the IPL 2021 Auctioneer