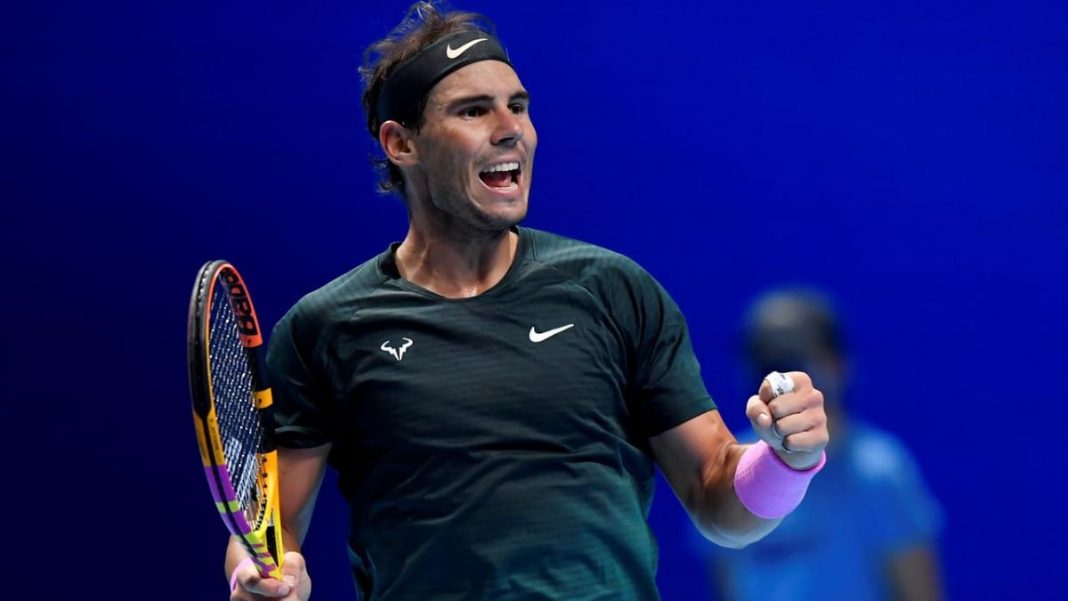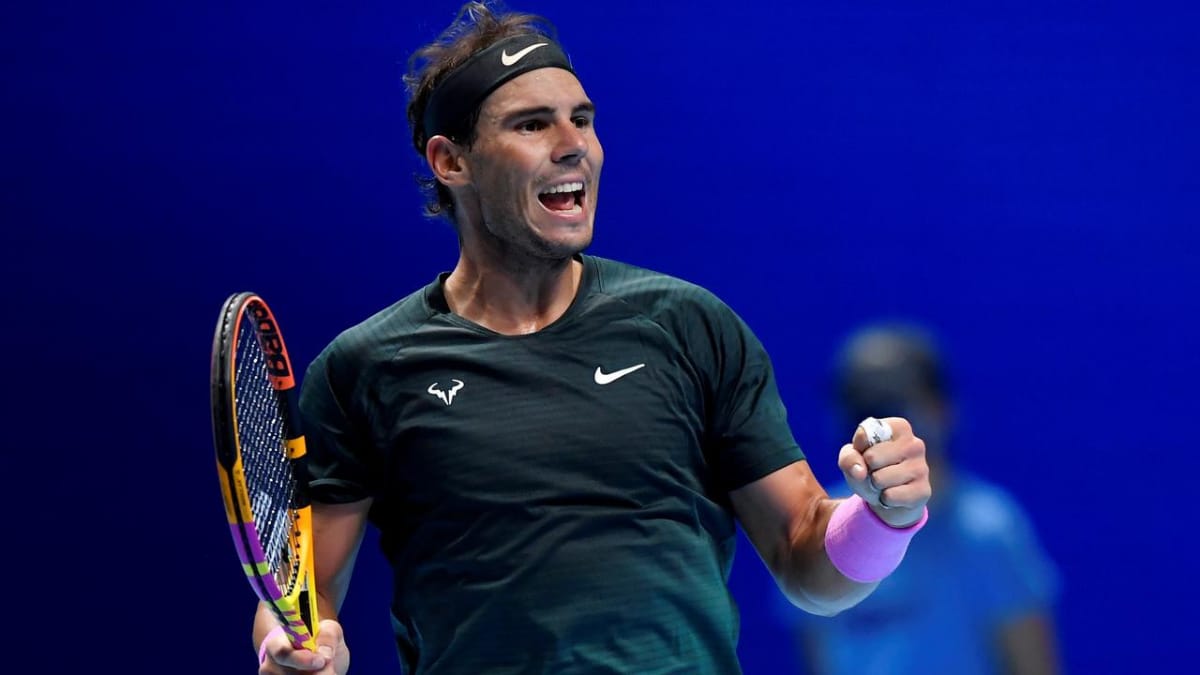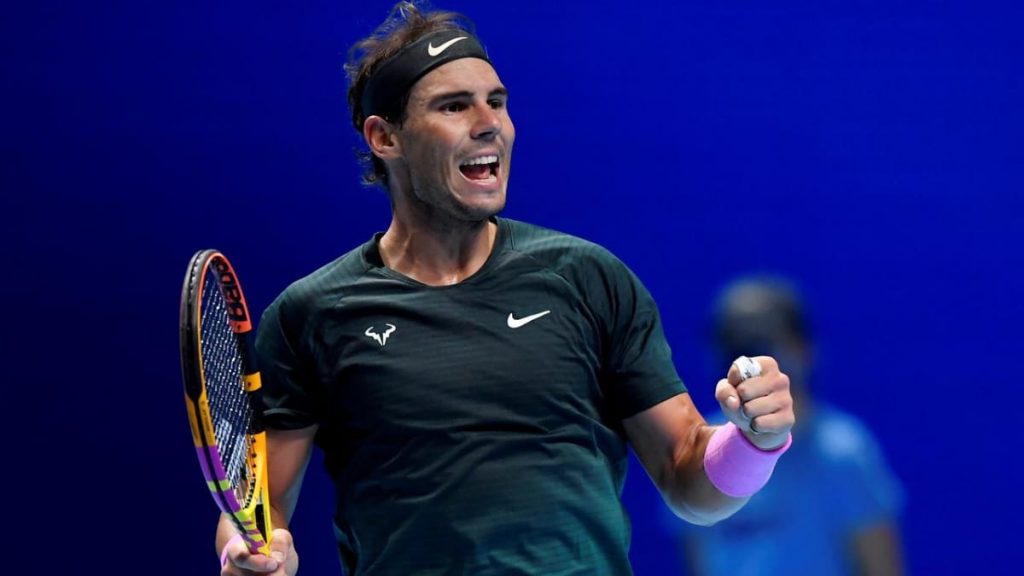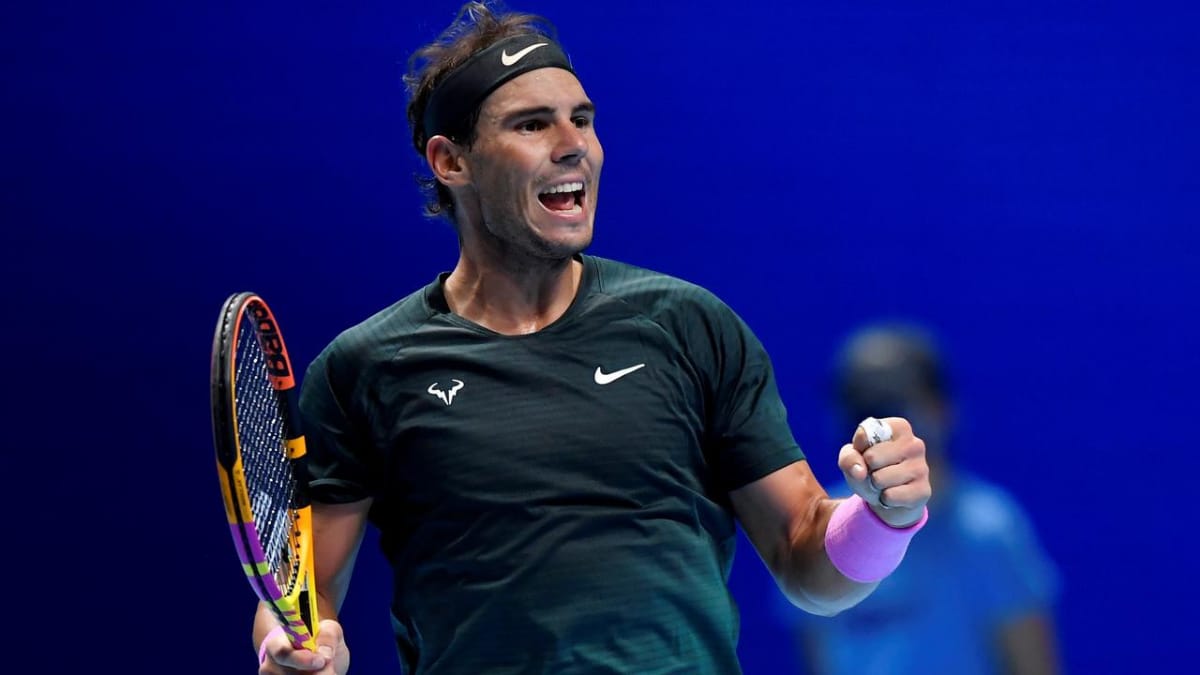 Rafael Nadal, world number two is among the several players quarantining in Adelaide ahead of the Australian Open 2021. As part of the exhibition event to be held in Adelaide on January 29, the top three male and female ranked players alongside Serena Williams were subjected to quarantine in the Adelaide Bubble.
According to the rules, each player was allowed to train with one other player during the quarantine. Rafael Nadal chose Italian prodigy, Jannik Sinner as his hitting partner. Sinner enjoyed a terrific 2020 season where he lifted his first ATP Title in Sofia.
Rafael Nadal has kickstarted his preparations for the Australian Open 2021 with Jannik Sinner. The duo were involved in an intense training session.
Rafael Nadal is seen to be working on volleys, whereas Jannik Sinner is was hitting some powerful groundstrokes. The duo faced against each other for the first time at the French Open 2020 in the quarterfinals. Sinner was humbled by the eventual champion, Rafael Nadal in straight sets.
Rafael Nadal aims for a second Australian Open title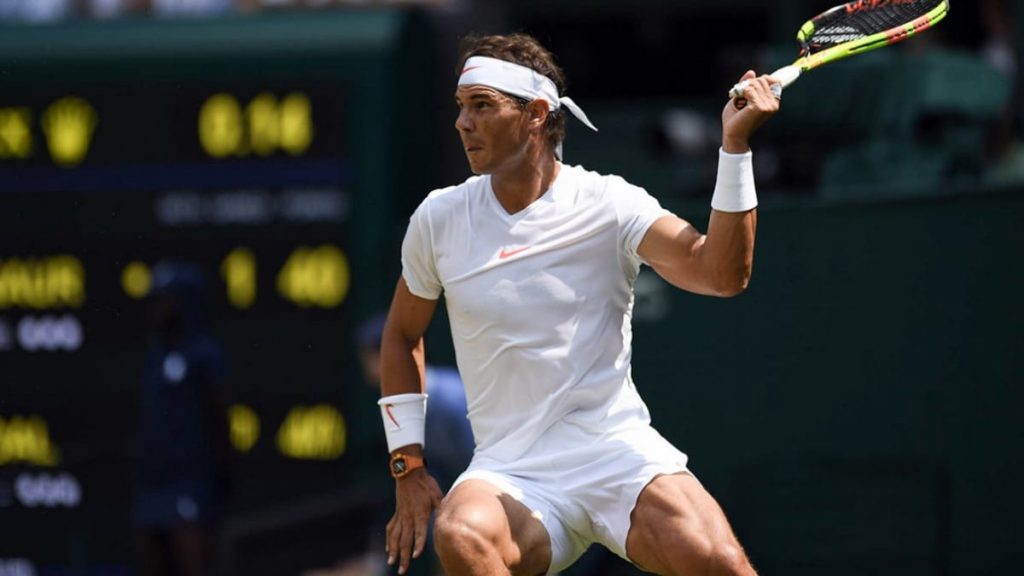 There are huge achievements in store for Rafael Nadal at the Australian Open 2021. The Spaniard leveled Roger Federer's record of 20 Grandslam titles by winning the French Open 2020. With Federer withdrawing from the Australian Open, Nadal has an opportunity to go one clear of his Swiss rival if he wins the title in Melbourne.
In another milestone, Rafael Nadal can complete his Double Career Grandslam, a feat which no male singles player has achieved yet. The Spaniard has got agonizingly close to winning his second Australian Open title in the past decade, but he has not managed to clear the final hurdle on his four past attempts. Nadal has lost four Australian Open finals in 2012, 2014, 2017 and 2019. It will be interesting to see if this year will be different.
Also Read: "If it happens, fantastic, but if not, I'm more than happy about everything that happened to me" – Rafael Nadal on winning more majors