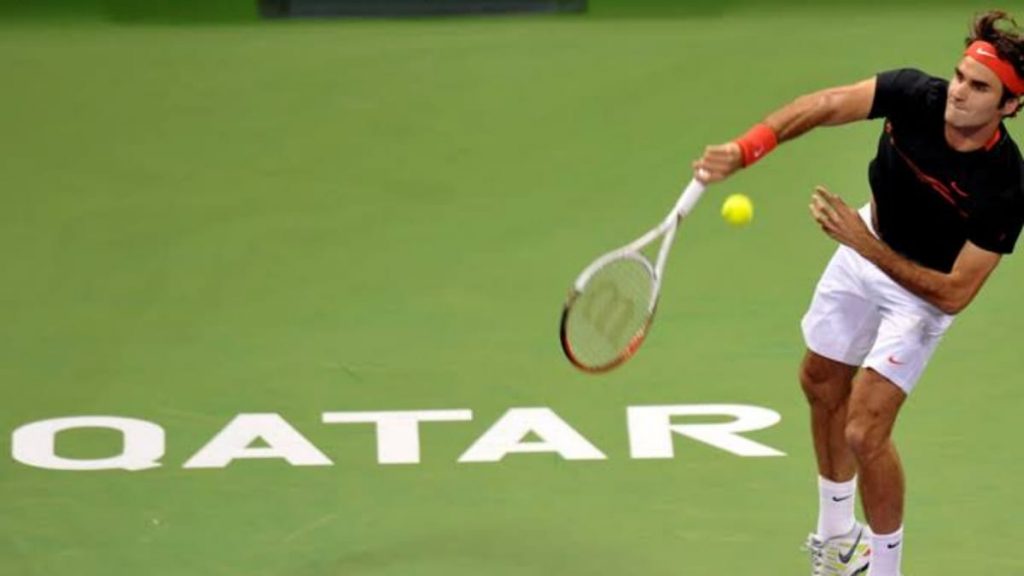 A video of Roger Federer practicing on court has been shared by the official twitter handle of the ATP Tour. In the video we can clearly see King Roger practicing the serve, hitting his forehand and of course his trademark single handed backhand. Federer looks fit and seems to be moving well too.
He is seen wearing a white t-shirt, dark green shorts, white tennis shoes, and has his bandana stylishly in place. His practice partner is Dan Evans, the British player, who is no.28 on the ATP World rankings. Like Federer he too has a one handed backhand. Federer, a three-time Doha winner, spent an hour practicing on Court 1 at the Khalifa International Tennis & Squash Complex with Daniel Evans.
Despite the cold and windy conditions, the pair were in good spirits ahead of the Qatar Open, which will take place from 8-13 March. Alongside them, Federer's head coach, Ivan Ljubicic, was also present to keep an eye on the proceedings.
Rogers new mystery shoes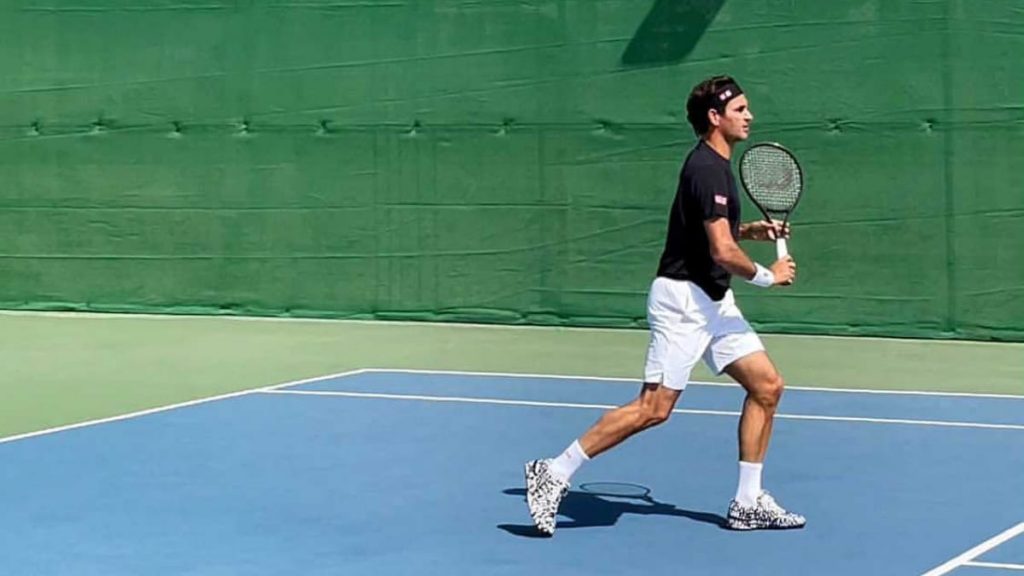 Images and videos of Federer's return to court are going viral, and if we look closely we can see he is wearing a new design of shoes. Now these shoes are certainly not NIKE, but could be an unreleased model from 'ON' . ON is a shoe company that Federer has been associated with since 2019.
The company ON, remained non committal when asked about it. Their Official statement read, "Roger Federer and On are constantly working on the next generation of high-performance shoes."
Also Read: ATP Qatar Open 2021: Men's Singles Draw Preview, Analysis and Prediction