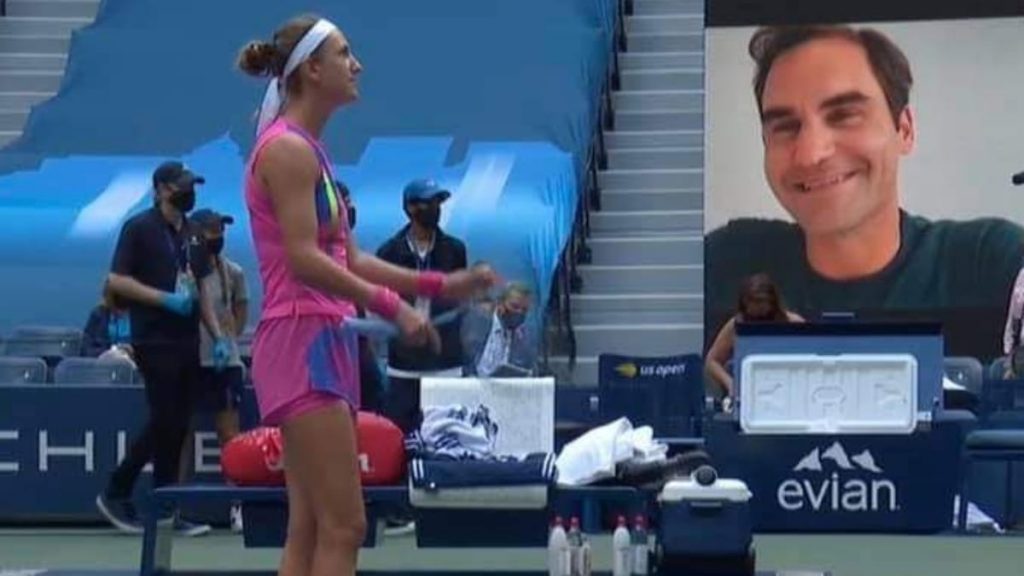 Roger Federer was absent from the US Open due to a knee injury. Yet the swiss master took out time to be a part of the 'Be Open' initiative launched by the US Open.
The Swiss spoke via video call to Helen Richards, a nurse working during the troublesome times of the COVID-19 in Australia. He is also back on the court and is training after his two knee surgeries.
Roger met critical care nurse
"Hello Helen, can you see me? It's Roger," the Swiss asked if Helen played tennis and she said she was poor at the sport. Roger responded that he too isn't a great nurse. He tried to be a nurse with his kids though.
In the conversation, Richards claimed she always liked the idea of becoming a nurse even when she was young. In the conversation, she announced that there has been a recent decline in COVID-19 outbreaks in Melbourne. The nurse also stated that the system is well funded.
Roger Federer has a persona that charms everyone on and off the court. Roger's coach Severin Luthi confirmed that Roger has commenced working alongside his fitness trainer Pierre Paganini.
Also Read: Roger Federer is back on the court as he gears up for Australian Open 2021