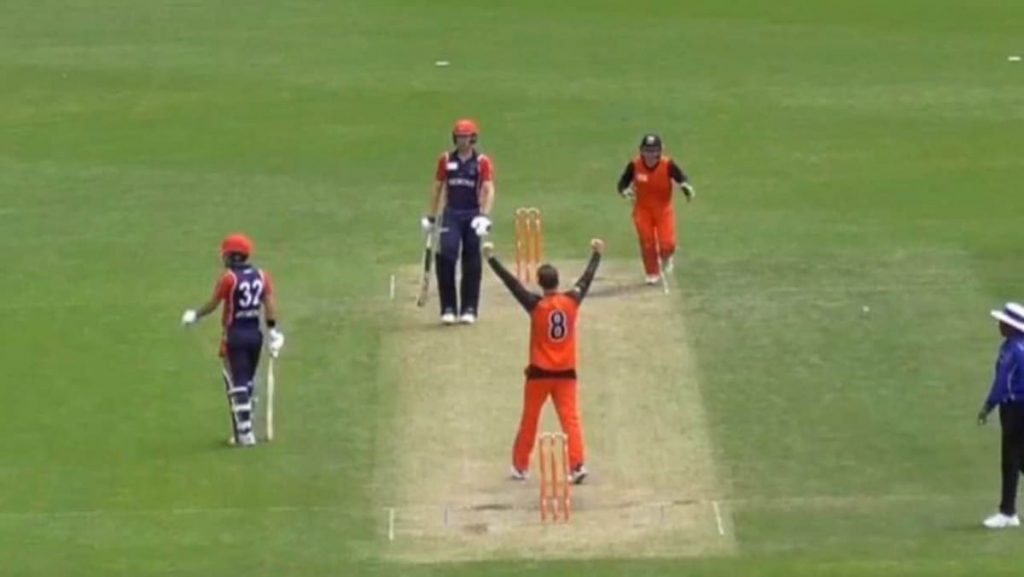 Australia's captain and wicket-keeper in Test matches surprised spectators when he took to bowling in the final of the Tasmania Premier League in Australia. Moreover, he completed his entire quota of 10 overs in the match and conceded 60 runs while also incredibly picking up a wicket. A video of him picking up the said unlikely wicket has since then gone viral on social media.
The local matches that Paine is taking part in currently, should be a welcome relief from the pressure of having to shoulder the responsibility of captaining the Australian test team. The 36-year-old also came under flak recently for his captaincy in the recently concluded series against India. He was also heavily criticized for sledging all-rounder Ravichandran Ashwin and using foul language.
WATCH – Tim Paine turns partnership-breaker
Tim Paine took to bowling during the final of the Tasmanian Premier League that took place today. The league is a part of men's grade division cricket in Australia. The wicket-keeper bowled extremely slow off-break deliveries while occasionally mixing it up with medium-pace bowling.
The match took place at the Blundstone Arena and Paine had a decent outing with the ball as he returned figures of 1-60 which included a crucial, partnership-snapping wicket of Tom Rogers who was involved in a 114-run partnership with Caleb Jewell before losing his wicket.
With regard to the Australian team, Paine is still under immense pressure with calls to remove him from captaincy. Further, the scheduled series against South Africa was canceled recently meaning the wait for Test cricket would continue for Australia and more importantly, for Paine.
Also Read: India vs England 2021: Aakash Chopra tweets asking India to open bowling with R Ashwin; spinner makes history by striking off first ball