Who is the Greatest of all time (GOAT) debate has been going for a few years now, and by the steam is gathers frequently, one expects the discussion to carry on forever.
While World No.1 and 20-time Grand Slam champion Novak Djokovic is clearly the frontrunner for the GOAT title, a few experts believe that Roger Federer and Rafael Nadal too deserve to be called as one.
There is also another direction given to this debate. Although the Serbian superstar is comfortably on the lead as far as stats and facts are concerned, a few section of tennis followers feel that the Swiss maestro has to be referred as the GOAT. Moreover, some opine that Federer's style and finesse, coupled with his on-court artistry makes him very special.
One such player, who has often been locking horns with the former World No.1, over a period of 15 years is Richard Gasquet. The Frenchman has often opined that in his eyes, Federer is the greatest.
"It doesn't matter at all how many Grand Slam titles he has won. Roger Federer is without a doubt the greatest of all time. Watching him play is like watching the Messi of tennis," Gasquet recently said.
Earlier in the year too, Gasquet has explained his reason behind picking Federer as the best ever.
"What impresses me is the longevity, the career and the physical impacts he has had. With all the matches he has played he is still there! He was able to win a Grand Slam at over 37. He will be 40 in August it's impressive. That longevity is incredible. I like Djokovic, but for me, it's not about the Grand Slam titles. I see the aesthetics. Federer is unimaginable and irreplaceable, he is the GOAT," 
Federer owns Gasquet in head to head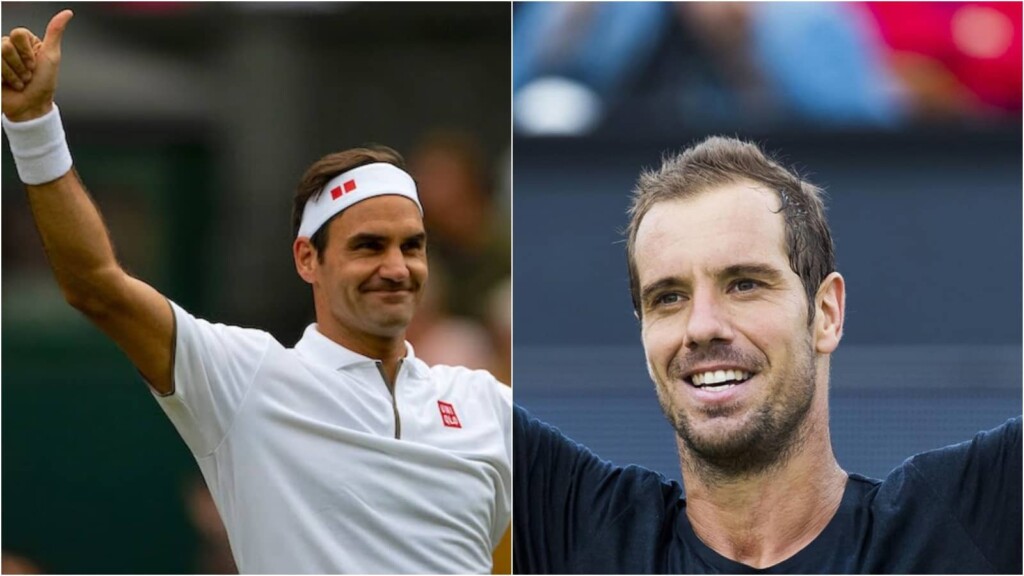 The 35-year-old Gasquet has played Federer on 21 occasions. Unfortunately, the Frenchman has emerged victorious only two times. The two players recently met in the second round of the Wimbledon championships, where the 20-time Grand Slam winner once again prevailed in three sets.
Currently, Federer is taking an extended break from tennis, as he recovers from his knee problems. On the other hand, Gasquet continues to struggle on the ATP tour.
Also read: Mercedes Formula 1 Driver Lewis Hamilton Congratulates Emma Raducanu on Reaching the Finals of US Open