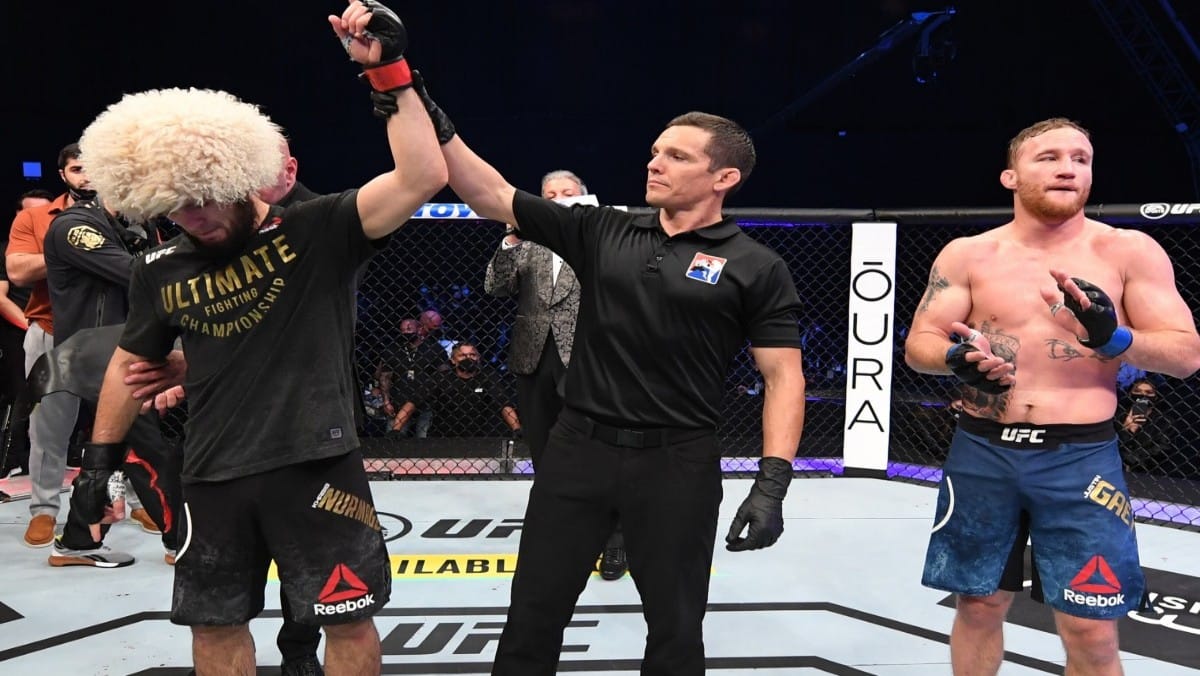 Khabib Nurmagomedov has had a phenomenon of a career in the UFC. The Russian has a record of 29-0-0 and is undisputed. The reigning UFC lightweight champion last fought in the Octagon on October 24, 2020. His last fight before retirement was against American fighter Justin Gaethje. He defeated Justin via second-round submission and retired from the sport of MMA.
In a recent interview with Magomed Ismailov, Khabib spoke about his last fight and the documentary he is working on. Khabib recalled all his problems before UFC 254 fight against Justin Gaethje. "It started on September 9th, in the morning. So, I woke up and realized that I got sick. And the next day – on the 10th – we took off because I had to fight on October 24th. It all got worse during the flight."
"On arrival to Abu Dhabi, I had a temperature. It was getting worse and worse, so they took me to a hospital. I spent five days in an intensive care unit. I only started training on the 24th of September; 15 days without a single training session, and it was not just a rest. I felt sick", Khabib stated in the interview.
Nurmagomedov also stated that all of the pre-match struggles will be included in his documentary. He also said, "It will take around a year and a half to put it together. And we are looking to win an Oscar."
"It will be shown in movie theatres. Because…I believe it's a good story," says Khabib on the viewing of his documentary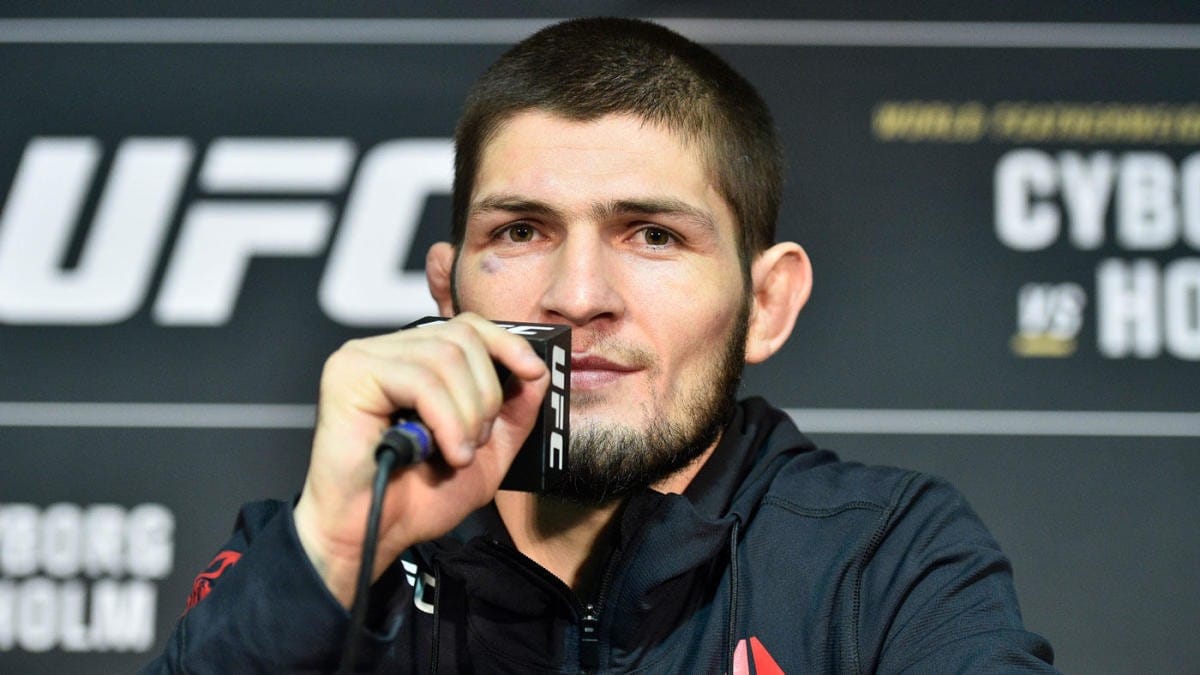 The interview went on to ask further ask questions about his documentary and the champion didn't hesitate to let us know the details. "It's not just about making a 20-minute video and posting it. We are cooperating with people from Hollywood."
Khabib also was asked if the documentary will have private screenings to which Nurmagomedov said, "No, we are not. It will be shown in movie theaters. Because…I believe it's a good story – A young guy from the mountains who became the best pound-for-pound fighter in the world. Never been defeated, you know."
Are you excited to watch the Khabib documentary?
Also read "I'm sure I still can and will be the champion of this division," claims Thiago Santos as he promises to win the light heavyweight title