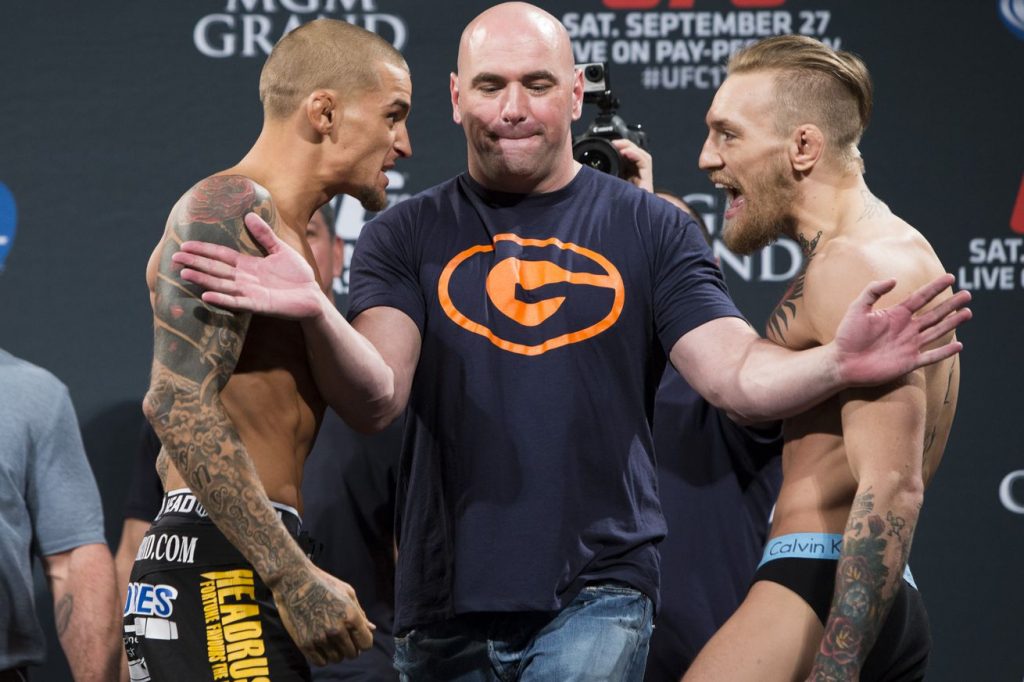 After a recent spat with the UFC President Dana White, latest news emerges that Conor McGregor was offered a return into the world's premier MMA organization to fight against Dustin Poirier. There has been no response by the duo to fighting under the UFC banner. As per the Notorious One's latest tweet it seems to appear that McGregor would fight against Poirier on December 12, 2020 under Conor McGregor's very own, McGregor Sports & Entertainment banner.
This would be a charity fight which would be free to air and not a pay-per-view. McGregor was quick as ever to seal the deal with Poirier when the latter had a spat over his pay cheque with the UFC.
The Diamond replied back by saying that he accepts this fight. There is absolutely no doubt that the pair has the ability to tear apart the roof from their stature, style and persona. The pair has already fought at UFC 178 in 2012, where in McGregor won handsomely to a brand-new fighter, Poirier
Dana White left hanging for a response
UFC president Dana White had revealed he had offered Conor McGregor the opportunity to rematch Dustin Poirier. McGregor, who was recently engaged in a war of words with White, challenged the former interim lightweight champion to a charity fight on Twitter. Offering to put in half a million dollars to the proceeds.
Poirier, the founder of The Good Fight Foundation, jumped at the opportunity to raise funds for charitable causes and the chance to avenge his defeat to 'The Notorious'.
And after seeing the pair's back-and-forth on social media, the UFC brass have made overtures to book the rematch.
"(Conor) called out Poirier for a fight with (him) in Dublin for charity," White said during an interview with Barstool Sports. "So we offered them both a fight."
He added, "We offered Dustin and Conor a fight, so we're waiting to hear back from both of them."
Given the spat for respective reason that the duo has had with White. It wouldn't seem strange if the pair comes to terms in their own way.
Also Read: Karyn Bryant weighs in on Khabib vs Gaethje