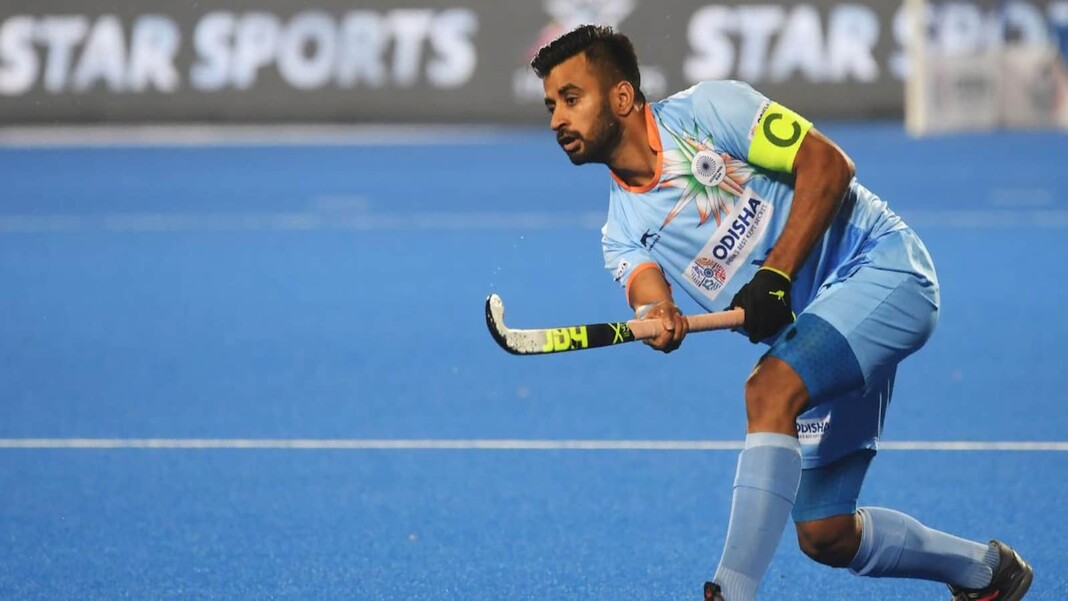 The Indian hockey team has scripted history after clinching a bronze medal at the 2020 Tokyo Summer Olympic Games. The Manpreet Singh-led side beat the mighty Germans 5-4 to bring back the glory to India after a mammoth gap of 41 years.
Simranjeet Singh, Hardik Singh, Harmanpreet Singh, and Rupinder Pal Singh were the other goal-scorers for India in the bronze medal match.
After trailing 0-1 at the end of the first quarter, Indian players netted the ball thrice while Germany scored two goals to end the second quarter at 3-3. The Indians didn't stop here as they went on to score two more goals in the next quarter before conceding just a solitary goal in the last 15 minutes.
Skipper Manpreet Singh, who was a bit emotional after the victory, dedicated this bronze medal to the Indian Covid-19 frontline warriors. Speaking to the journalists, Singh said:
"The entire country knows how important this bronze medal is. We worked hard for it and I am sure India will be proud of us. We dedicate this medal to our Covid-19 frontline warriors. Doctors, soldiers and everyone else who fought to keep us safe," Manpreet said after the emphatic win.
"Our journey has just started" – Manpreet Singh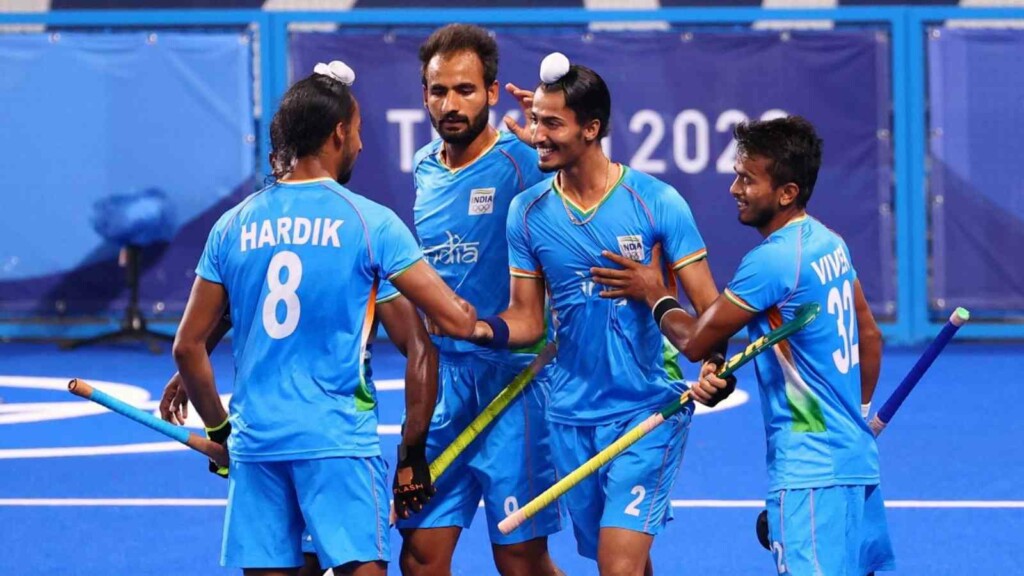 Simranjeet Singh and Manpreet Singh highlighted all the efforts and hard work put by every member of their squad.
"We did everything as a team, be it field-work or penalty corner, there was a team effort," the duo said.
Manpreet further asserted that they learnt from their semi-final loss mistakes and executed better against Germany on Thursday.
"We were struggling but we worked hard. We made mistakes in the semifinal but we recovered them today. Our journey hasn't finished. It's just started," he added.
In the end, he wished the women's team luck ahead of their bronze medal match against Argentina.
"We now wish the women's team the best. They'll win the medal tomorrow, I'm sure," Manpreet Singh signed off.
Indian team's chief coach Graham Reid also shared his thoughts after the historic moment in the Indian sports realm.
"We have been working on the 'next thing' mentality. We can't change the result but we can change the future," Reid said.
Also Read | Tokyo Olympics Hockey: Twitter goes berserk as India wins historic bronze medal ending a 41-year long drought
Also Read | Tokyo Olympics Wrestling: Vinesh Phogat falters in quarterfinals against European Champion Kaladzinskaya, bronze medal hopes alive