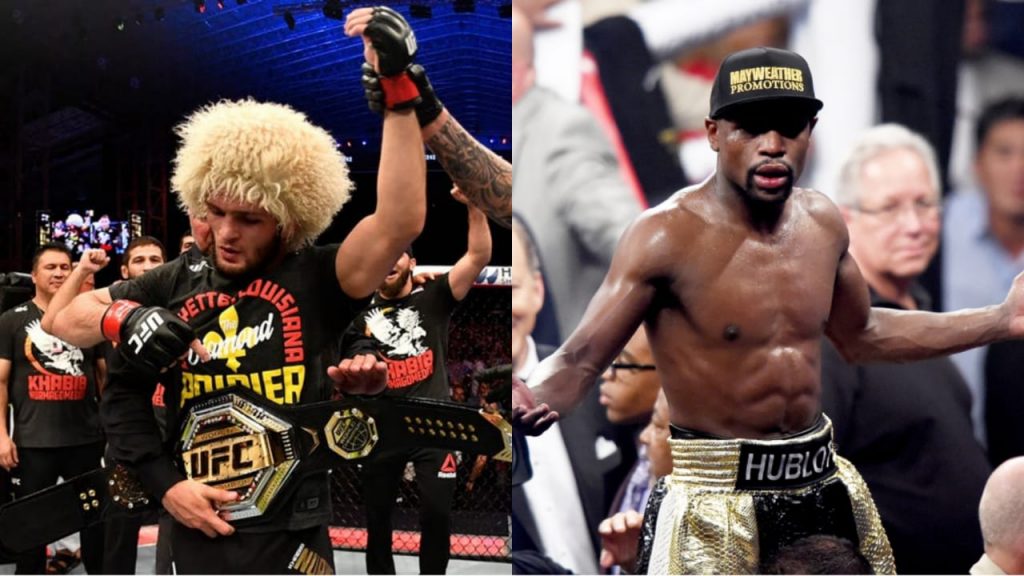 Khabib Nurmagomedov and Floyd Mayweather are one of the biggest names in their respective sports. 'The Eagle of Dagestan' announced his retirement following his win against Justin Gaethje but Khabib's manager Ali Abdelaziz revealed that before fighting with Gaethje, Khabib was offered to fight Floyd Mayweather Jr.
Mayweather last fought in a boxing match against Conor McGregor which produced one of the largest buyouts in the history of combat sports and he was targeting to face a bigger opponent in his next fight i.e. undisputed Lightweight champion Khabib.
Ali Abdelaziz revealed the only hurdle that came in finalizing this fight was Khabib himself as he is dedicated towards MMA only. In his latest interview with TMZ Sports, Abdelaziz says, "Listen, we got offered $100million to fight Floyd Mayweather…Dana White was on board, everybody was on board."
"But, you know, Khabib is an MMA fighter. If Floyd wanted to come to fight, get his little a** whooped, no problem, in no doubt that Khabib would have taken the fight inside the UFC Octagon."
Khabib also revealed getting fight offers to face Mayweather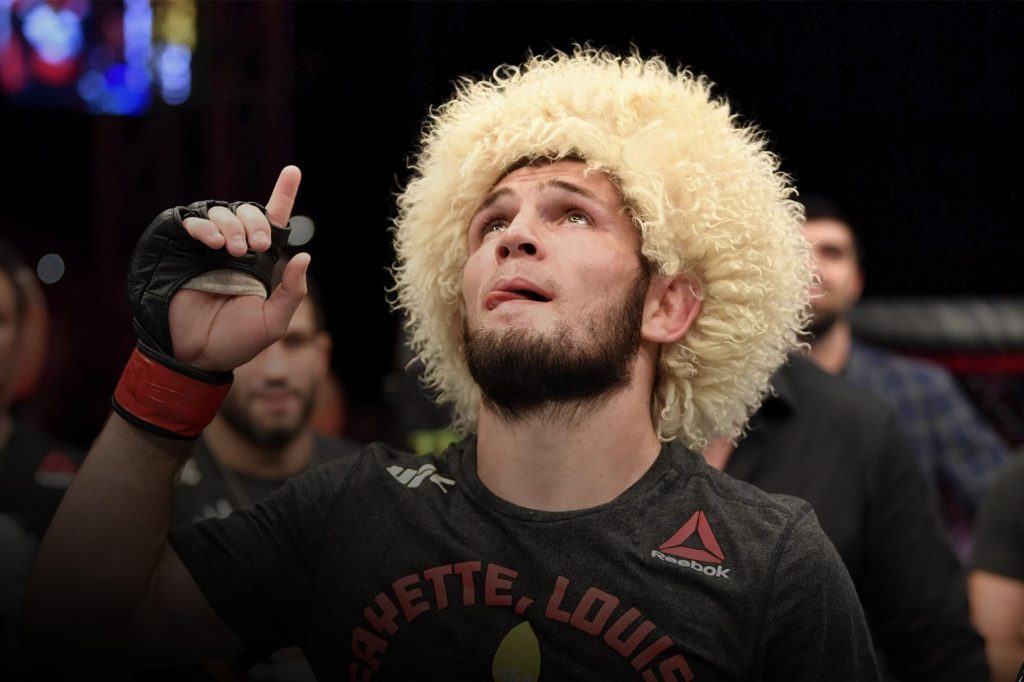 Prior to his fight with Justin Gaethje, Khabib also revealed that he is getting offers to face Floyd Mayweather. In his interview with Yahoo Sports, Khabib says, "Always, like every month people call me and they ask me, 'You going to fight with Floyd Mayweather if we pay you $100m,"
"It's like crazy. I want to be focused on Justin Gaethje, please…Every month, some people from Saudi Arabia, from Emirates, from a lot of countries, like always try to make contact with me."
Mayweather is booked to face the Youtuber, Logan Paul, in February for his next fight but if ever Khabib and Mayweather will face each other, this fight will be going to make many records in history.
Also Read: "I just have to sit in the front row, waiting for which of the two will come to fight me," says Charles Oliveira